I occasionally do self evaluation tests in all the different sectors of my life and surrounding environment just so I can be better than I was yesterday, and this applies to my wardrobe as well. I am one of those people that loves some "Me time" at my favorite restaurant, cafe or bar – get some work done and silently study other people's fashion sense (sort of Maya's Silent Fashion Police) to pick a leaf or two and also see blunders I wouldn't want to make myself. And from that, I am wanted to share with you guys 4 mistakes people usually make that might save your life.
TRENDS ADDICTION.
Wearing a trendy outfit might give you a feeling of being part of the in-crowd, but remember it's even better to stand out. Don't get me wrong, I love to jump on the trend train quite often but only if the trend is doing me some justice. If you are like myself who loves to buy and collect fashion magazines, watch ramp shows and even keep up with all the fashion sources from the internet (you won't even believe the number of online fashion magazine Subscriptions I have) – trends can be an easy addiction. However muchI love to keep in the know of what's trending, sometimes I like to keep it at that – know. Surveys reveal that women often clothes and other items even if they aren't their taste – they pick pieces that are "in"at the moment, but not especially flattering to them, bare in mind that not all trends will do you justice and it's okay not to wear what everybody else is wearing.
There's a few trends I am obsessed with, check out the posts HERE.
ILL FITTING CLOTHING.
GUILTY! However I only do this in the Shoe department and I always get a size bigger (if the shoe is super cute and I can't find my size) which paid off after I got pregnant with Ehan as I am now a size bigger even after the swollen feet subsidized, has anybody else experienced this before? This is a mistake majority of us make while buying clothes, especially in hope that you will lose a few pounds or just imagine it will fit better when you get home LOL – please refrain from this temptation even if the sale seems too good to pass on.
Always remember the rule of thumb – clothes that are too tight, and clothes that are too loose, make you look larger. And we don't want to look bigger right? At least I know I don't. Endeavor to try on the clothes whenever you go shopping.
If the length of your blazer or coat sleeves is too short or long, and your pants aren't hemmed to exactly the right length – it can make or break your outfit.
Tips to making sure your garments fit;
 A long-sleeved shirt or blouse is supposed to hit just below the wrist bone with a little wiggle room (not too tight or loose).
Your blouse should never gap open at the bust-line. Even if your top fits, the problem may be due to wide-spaced front buttons. You can easily fasten a snap in between the buttons.
 Are you fond of wearing tight-fitting skirts? To check the fit, ALWAYS do the sit-down test.
 Hemlines. Skirts have to be entirely level all the way around. If you have a few more inches around your tummy or got some wide hips like myself, it fits differently. Have it altered or re-hemmed. If you have a nice round stick-out bum, you might have the problem of your skirt riding shorter in the back, keep that in mind.
GETTING STUCK IN A STYLE RUT.
When you're in a style rut, it means your style has become monotonous and we all know monotonous equals to boring. Are you still wearing that dress or skirt that you thought was hot and trending six years ago, or you haven't changed your hairstyle since high school? (y'all know I love my bun alright, but I tend to switch it up every other time) You, my friend, are stuck in a style time rut. You look the same every day. This fashion mistake is more common amongst some older ladies as they tend to prefer to play it safe hence becoming so comfortable wearing the old standbys and see no need for change. You guys might know I love to play it safe with some spice though. All it takes is a little tweak to the basics that you already own and you can look fabulous.
How to get your groove back:
Keep up with the trends while bearing in mind that not all trends are for you. Jump on the train of those that will flatter you.
 Try shopping at a different store for a change in brands or labels. You might be pleasantly surprised to discover what you're missing.
 Dare to wear some bold colors. Be aware of the trending colors for every season. You can also make use of scarf as a colorful accent to your attire.
To update your look, accessorize. As I have said before, Accessories are the icing to your outfit.
WRONG UNDERGARMENTS.
Just a few days back, I was going through my underwear collection and thinking to myself "WELP!" I need to revamp this section of my wardrobe and I must admit this is a sect i tend to ignore and not think about when I go shopping – some of you guys might relate. But until I experienced a major wardrobe "undergarments" malfunction (read panty line show) and I had to rush to the bathroom to get rid of the problem, I am definitely investing in new undergarments. This is a common blunder amongst us ladies even the celebrities parading at the red carpet when attending awards events.
Tips on how to wear undergarments correctly:
For fitted bottoms, wear thongs or the super-smooth underwear. This should have been the solution to my problem if only I had a chance to look in the mirror before I left the house. Be sure panty garters are not showing at the waistline, and no lines are visible on your bottom.
Get a professional bra fitter to measure you and give you advice on what bra will work the best for your body.You will not believe that I had got my bra size wrong for years until I had the right measurements done at Victoria Secrets.
 For full-breasted women a full cup with underwire is recommended. There are minimizers to help reduce the size of the bust line.
For smaller busts, opt for a push-up bra with padding, or inserts.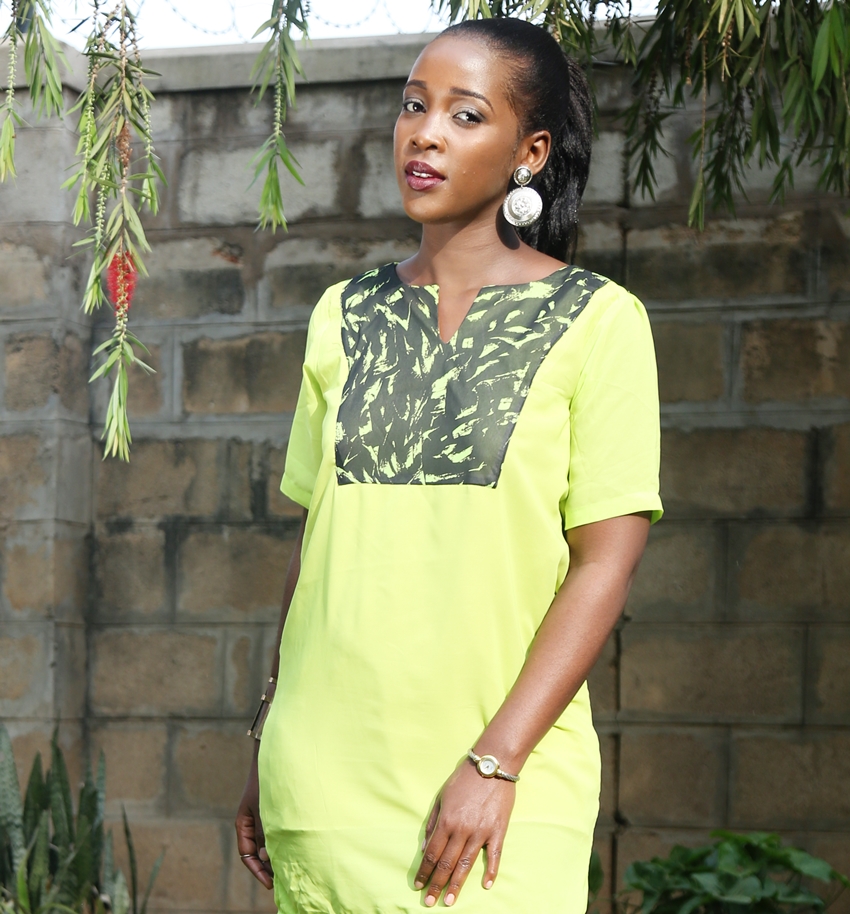 PS: I am not a fashion expert, these are tips and pointers I find useful and relevant and you might not find these helpful, however I hope they can be of help someday.
Be sure to add me on Instagram @itsmayabee Twitter @itsmaya_bee and Snap Chat @itsmayabee11
Stay Fab
XOXO
MayaBee