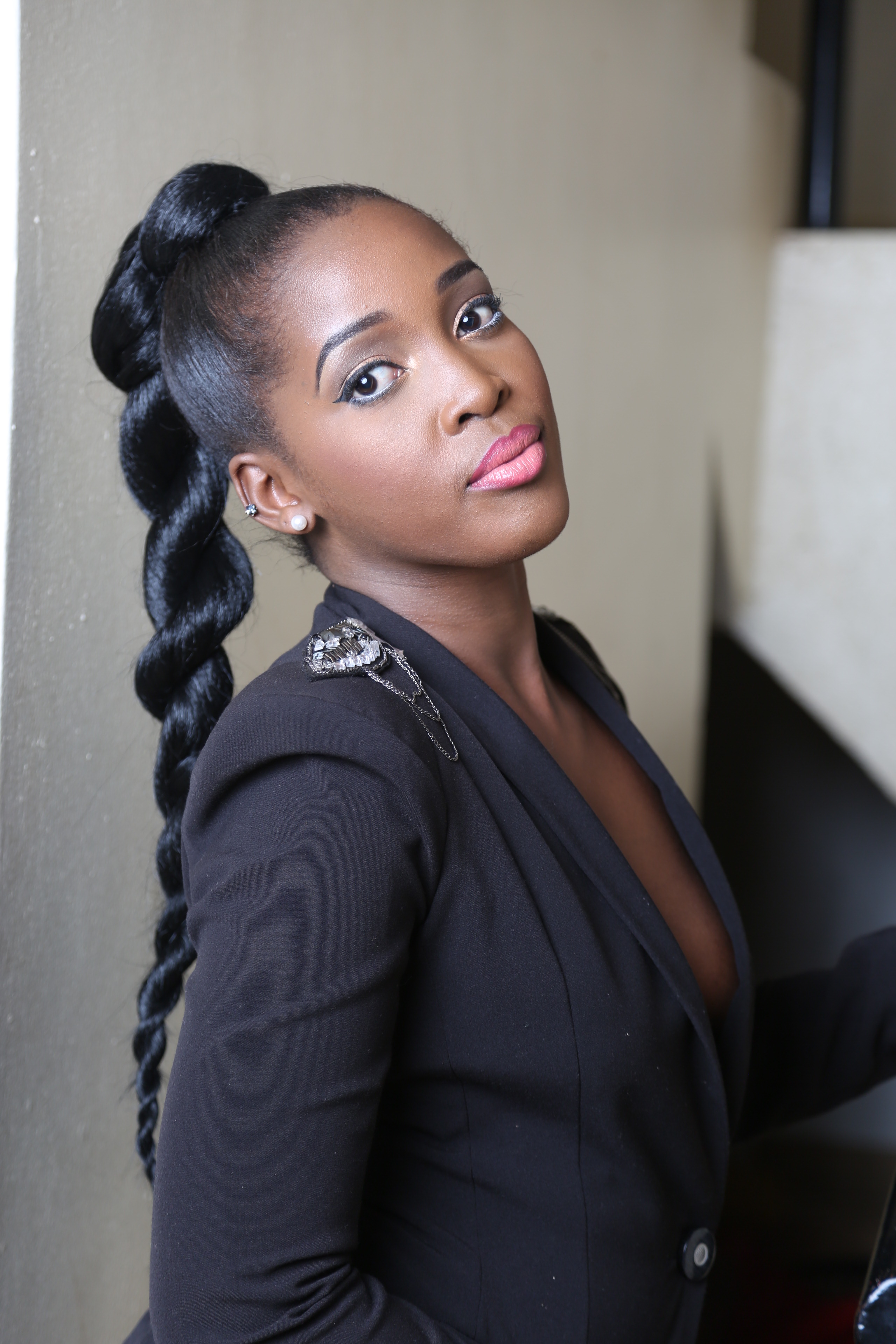 Speaking of archives, I should applaud myself for the keeper that I am. It's been over a year since I hit the publish button on my first post, and I must say it has been a fulfilling experience so far. My courage to start this blog came with a few treats from some people in my life which included my first shoot and make up treat from one of the best photographers and makeup artists in town; Fred and Mona respectively. You can now make sense of the full face beat which is not the usual norm, but I love it. At first I didn't set myself out not to use these pictures for a post but when 2016 clocked in and they were still in the pending folder, I decided to wait a few months to mark the first anniversary of "ItsMayaBee" with this post.
For those who have been following this blog know that I love me a good 'ol blazer and this is one of the first blazers I owned and still on my top 3 rank. This is one of the "many" pieces I treasure in my closet, with a special spot and hanger in the closet. Yes, it is that serious. I think this is such a timeless piece and it being black is a double plus as black is a neutral color and one can barely go wrong with neutrals.
This blazer makes me feel all sorts of old school with a modern twist. Confession: I am a sucker for shoulder pads, anybody else with this obsession? Usually I am always the "Go big or go Home" type of girl with padded shoulders but this blazer's shoulders were perfectly padded – even the Anti-shoulder pad chic would rock it perfectly well. The tiny details on the blazer puts the whole outfit together before you even find the perfect bottom to go with it LOL. And nothing says vintage more than a pair of leather tights and just like that this combo makes me feel like a vintage queen.
What piece makes you feel like modern day vintage queen?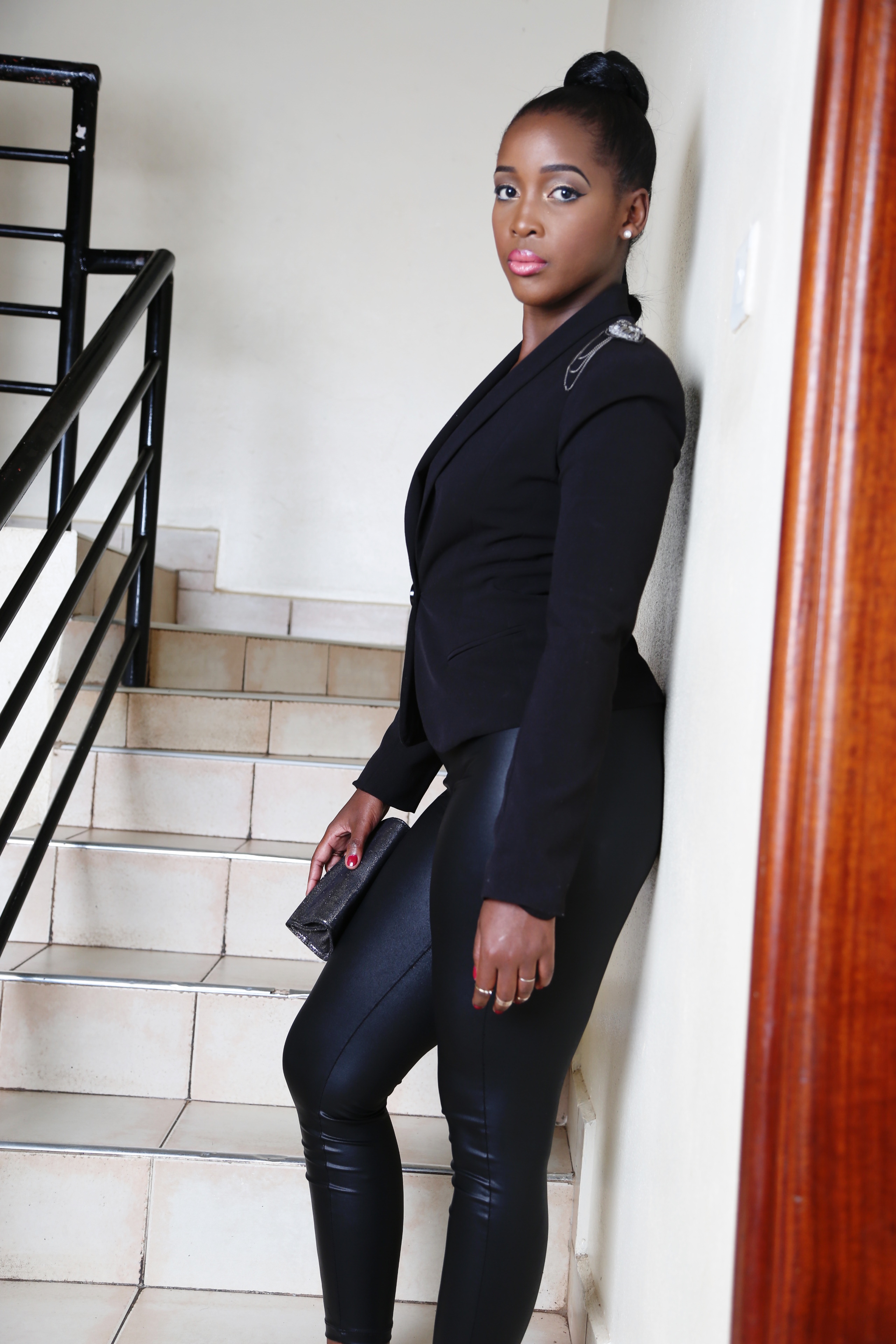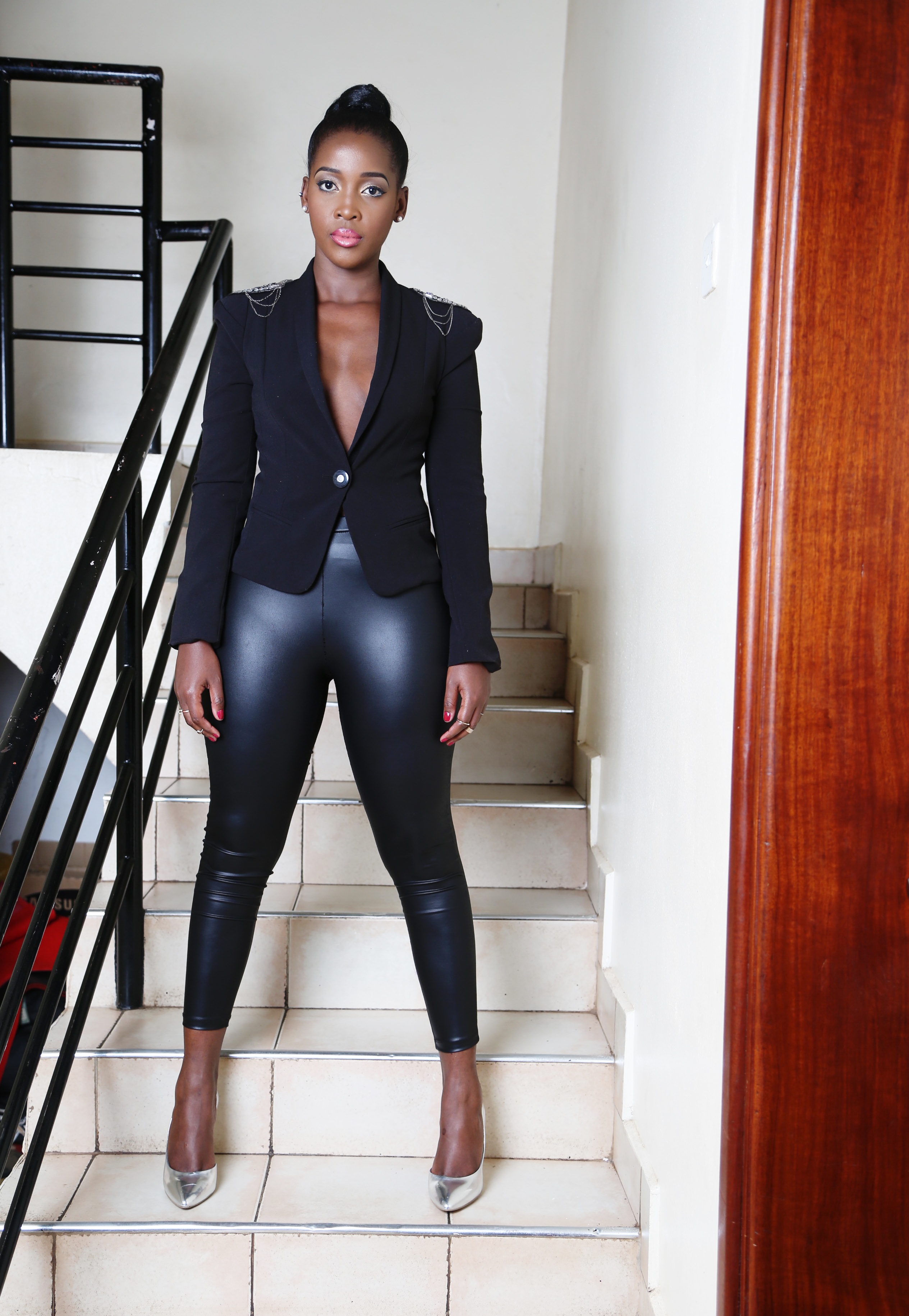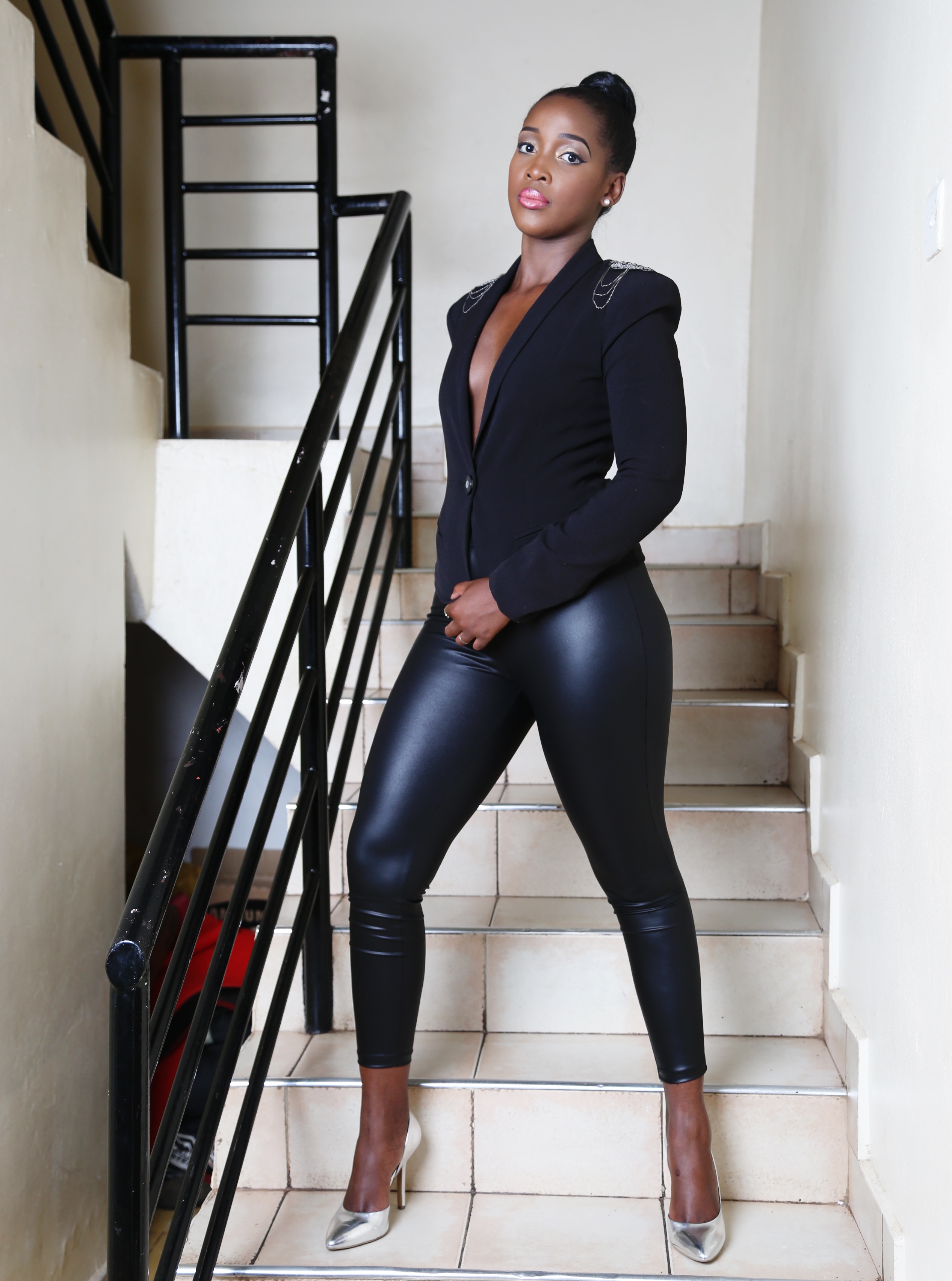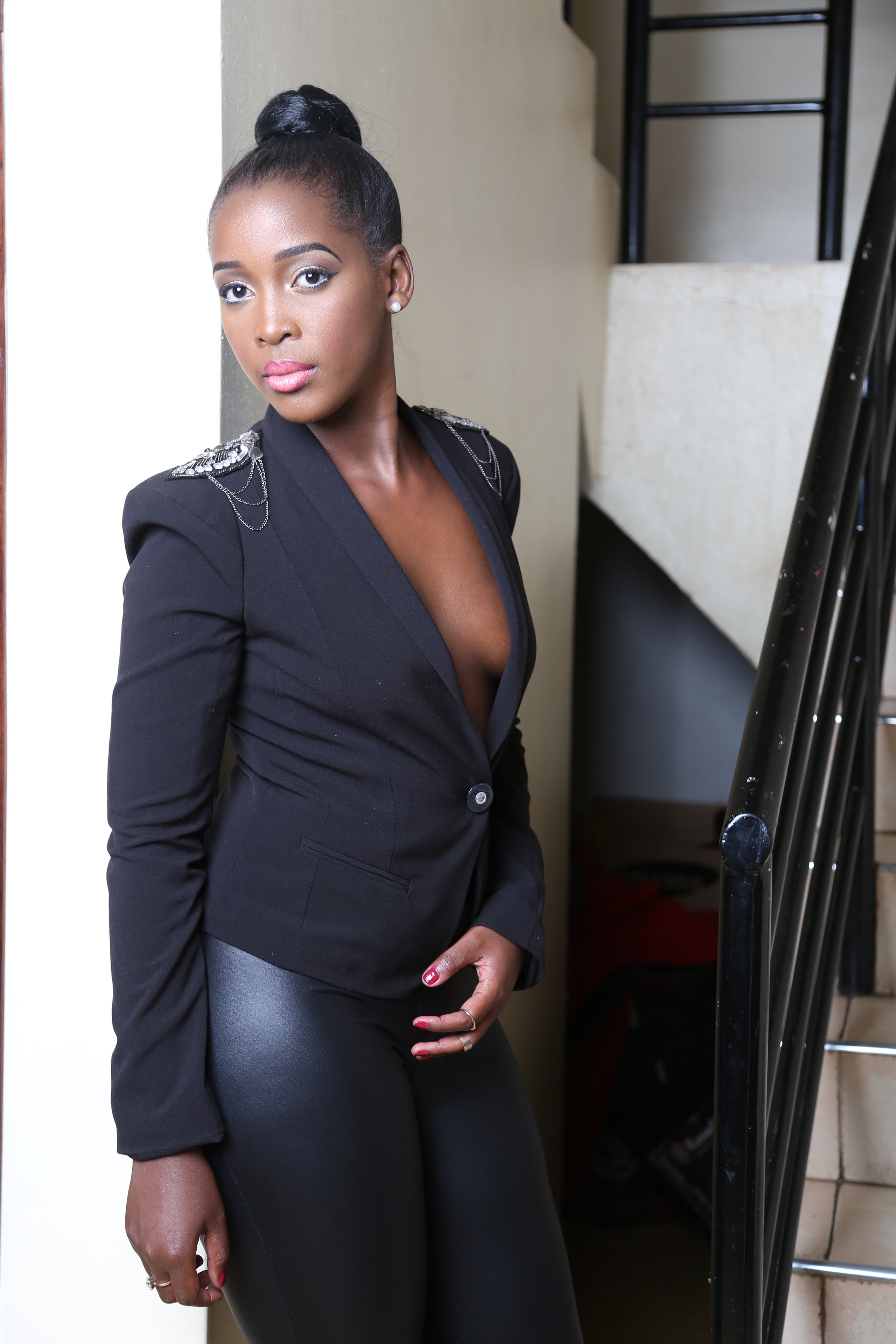 Blazer – River Island
Leather Tights – Forever 21
Shoes – DSW
Makeup – Mona Faces
Photography – Fred Bugembe +256 773 693 420
Hair – Stylin' (Faridah) +256 759 340 888
Be sure to add me on Instagram @itsmayabee and Snap chat  itsmayabee11.
Stay Fab
XOXO