Weeks into the last month of the year but i  gotta squeeze in the last taking stock post  of the great 2016! I must say this year has been quite challenging while filled with blessings at the same time.  So many challenges which made my life such an emotional roller coaster sometimes but i will be damned if i don't recognize all the blessings – Am going to be a Mother (still can't believe it myself), ItsMayaBee made a year, i got to open my store which still  needs lots of work but  i will get there, to sum it all up – I couldn't be more happier. I hope y'all lovelies are doing great and had an eventful November like i did. Christmas is just a few days away – sad it's on Sunday so no extra day off for you folks (everyday is the weekend for me as i wait for my Lil Boss man), so what do y'all have planned for Christmas? I am sure i will be on the couch catching up with a year's worth of TV.
Laying:
In  bed writing this post as it needs to be up tonight.
Listening:
Boyz II Men – such relaxing music for a beautiful morning.
Smelling:
Nothing. Thanks to  the heater and AC in this house, my nose has been stuffed for the last week.
Eating:
Lots of Chicken. I have never had so much chicken in my life like i have in the past 3 weeks. Only I know the struggle  of weight loss that lies ahead of me.
Sipping:
On some water. First thing i have every morning and this does wonders to your system people – try this, get accustomed to it and Thank me later..
Craving:
Chapatti, rice and beans with avocado on the side. For those that know me well know i love me some beans and chapati.
Wearing:
Only T-shirts and leggings lately. I consider Tees wardrobe staples and these have come in handy the last couple of months, and paired with leggings – this combo been my ultimate comfy clothes. What was your go to outfit while pregnant?
Reading:
Moms on Babies by Rachel Foster and Carrie Longton, how cliche? I know, i am  trying to get a glimpse of motherhood,however i believe its different for everyone and its such an intuitive job.
 Watching:
So much TV lately, but i am hooked to Designated Survivor. LOVE LOVE this one.
Can't Believe:
How expensive babies are – Wow! I didn't know these little things would cost so much, looks like mama's gotta UP her hassle game.
Trying:
My best to run my business while i am miles away and i must admit its such a task but only persistence can see me through right?
Feeling:
Frustrated that i will not be blogging as often i would love and wont capture beautiful Atlanta for you guys. Guess who didn't carry their camera – which blogger forgets to carry their camera while travelling? Me😓, i will blame that on the infamous "pregnancy brain" LOL.
Knowing:
In this world, every man for him / herself and you have to fight for your owm interests because no one will do it better than YOU.
Missing:
My mama so much – just to lay on her chest and tell her how my day has been would be heaven for me. May her beautiful Rest In Peace – InShaAllah.
Realizing:
That i am ready to spread my wings on my own and this is such a blessing. 2016 has been a year of emotional growth for me and at first i didn't look at it that way but i realized my thinking was getting in the way of me reaping the most out of all the seemingly difficult situations i had to go through. Once i changed my thinking, i realized it was all a blessing in disguise.  One of the few things you have under control is your way of thinking, think positive, own and find good in any situation.
Looking Forward:
To my dates delivery from my little sister. Another craving on my mind plus i heard it helps with labor so why not indulge.
Still Amazed:
By the looks from ASFA Awards last Friday – i must commend people for going all out. My favorite look from the night  was Lucy's with the red suit number coupled with a neat ponytail – she couldn't have done it better. Desire and daughter came in second on my list with perfectly tailored gowns.
Enjoying:
The kicks and movements from my lil Boss man. Although some of these movements get me having false bathroom emergencies, i am still amused by every single movement.
Noticing:
How hard it is to run a business when you are miles away but i must give credit to my team for holding things together while i am away.
Excited:
About PapaG's reaction for the small surprise in place for him on Friday. If you read this before Friday, Too bad for me but am sure i will still get you smiling.
Needing:
An eyebrow fix like yesterday but still thinking about dropping 30 dollars for  a simple tweeze and the entrepreneur in me is still hesitant
Thinking About:
Resuming my YouTube Videos as soon as possible starting with documentation of my pregnancy through pictures as i haven't done any videos. Maybe i should record these last few months so please be sure to subscribe HERE.
Wishing:
You a very merry Christmas and a blissful new year, may you be the best version of you and kick ass in 2017.
Hoping:
To be the best version of Me as a mother. I can't help but wonder how this motherhood journey is going to be and i must admit it scares me more times
 Wondering:
What to pack for the hospital and what to leave behind. With so many pins saved on Pinterest, i am a tad confused so one of you could come to my rescue. What did you have in your hospital bag? For you and the baby.
Can't Wait:
For my little Boss man to come and keep me company. I think i am ready to have him in my arms now instead of inside my stomach.
Grateful:
For all the milestones i have hit this year – big or small, i couldn't be happier. Thank you guys for always sparing a minute to check out the blog – i appreciate!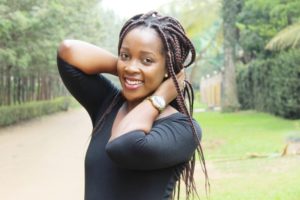 Be sure to add me on Instagram @itsmayabee and Snap Chat @itsmayabee11 to see what i am up to.
To a blissful 2017!
Stay Fab
XOXO
MayaBee