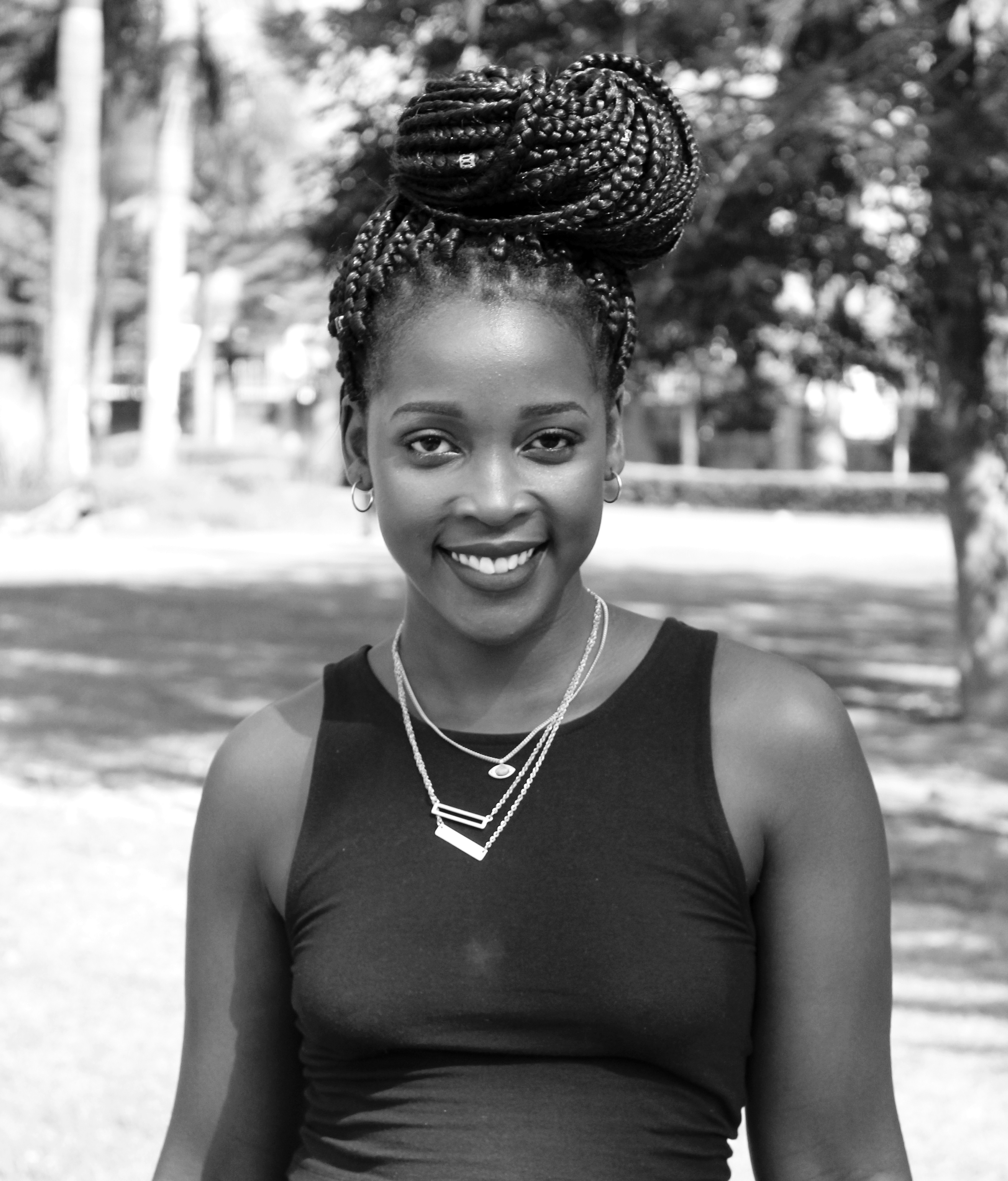 I never thought I would get tired of public holidays until this February. Wait! Let me rephrase that – I have never run out of things to do on my days off until last month and this being a leap year gives so much light to the situation. With elections drama going on, I am sure some bosses thought about "officially" killing the whole month. So how did your February go? Well mine was just like any other – nothing exciting.
Sipping:
On my detox water, I must say it tastes much better than the plain water. A girl has got to keep hydrated.
Eating:
Pancakes, eggs and sausages, these are some of the many days when my appetite is in over drive.
Listening:
To Wendy go on and on about Riri's "work, work work, work" because we are Bey Hive! I will agree with her on this one, it's one of those jams that HAVE to grow onto you – like it or not.
Craving:
Chocolate glazed doughnuts from The food library for some time now, i might just give into temptation.
Drinking:
More flavored tea, with a combination of green tea of course. I am almost tempted to say i am indeed my father's daughter with all this tea i am taking lately. PS: i only take tea that's good for my body,
Smelling:
My new Jessica Simpson body splash which i am absolutely obsessed with.
Wearing:
My braids in a big bun, someone needs to teach me how to style hair. A bun is all I know.
Reading:
More articles on skin care regimes and products. Who knew I would throw around words like salicylic and glycolic acid LOL.
Watching Following:
Sex and the city. Again. I love this show – it never gets old. I will not be getting any new shows this month because I need to read more. I am telling you I get completely zoned out if I am watching one of my favorite shows – nothing can get done.
Needing:
A portable clothes rack to hang all my outfits for upcoming events and shoots. I officially ran out of space a while ago.  Anybody know where I can get one?
Can't wait:
To show you guys my current favorite items. I will be doing a favorites post every month, in hope that you will enjoy them.
Wishing:
I could read people's minds sometimes.
Can't Believe: 
How long I have been putting off my coffee date with one of my long time friends Penny. I need to make that happen ASAP, it's always a good catch up with her.
Feeling:
Very relaxed after the long hot shower I had this morning. So you know , I never take hot or warm baths or showers – wierd right? I am just a cold shower type of girl. And when I say long, I mean long – almost 30 minutes! Yes,I deserved it😄.
Liking:
The bitter sweet pain in my stomach and thighs from last evening's workout, which happened after hours of Procastinating. I am officially the queen of procrastination and that need to change.
Knowing:
That i need to work so damn hard.
 Deciding:
On whether to do a small give away for you my amazing readers when "Itsmayabee" makes a year in May. If yes, please let me know.
Enjoying:
Slowly marking off items from my wish list, thanks to Amu's recent trip. I must say she really knows how to hook a sister up.
Loving: 
My skin lately, I was complaining about how oily my skin had become in the last taking stock series and how unhappy I was with my face. Well I switched up my products and it's getting better by the day.
Excited: 
To try the oils of life facial oil by Body Shop, the reviews of this product are great so I am hoping it was worth the investment.
Needing:
To stock up on some scented candles, i am all for the scents.
Thinking: 
About making myself a cup of green tea, I haven't had any in two days.
Praying:
So hard that my project goes as planned, and once it sets off I will definitely share the details with you guys.
 Looking forward:
To Sushi and cocktails tomorrow organized by The Food Library. I am super excited, can't wait to share with you guys.
Hoping:
That my hair has grown a little longer when i take out the braids. My next investment will be hair products, it's amazing how things turn out when they are taken good care of.
Wondering:
What hairstyle to do once I take the braids out. I really don't feel like having my hair out and yet I am tired of the braids. Any suggestions? Nothing red or yellow though.
Giggling:
At this Kylie wanting to trademark her name, i feel like this is such a joke. Remember Kylie Minogue? Ooh yes – she's certainly not happy with this has her lawyers involved. Let's see where all this is heading.
Grateful:
For you guys, thank you for always reading and for all the support.
Be sure to add me on Instagram itsmayabee and Snap chat  itsmayabee11.
To an amazing March
Stay Fab
XOXO
MayaBee