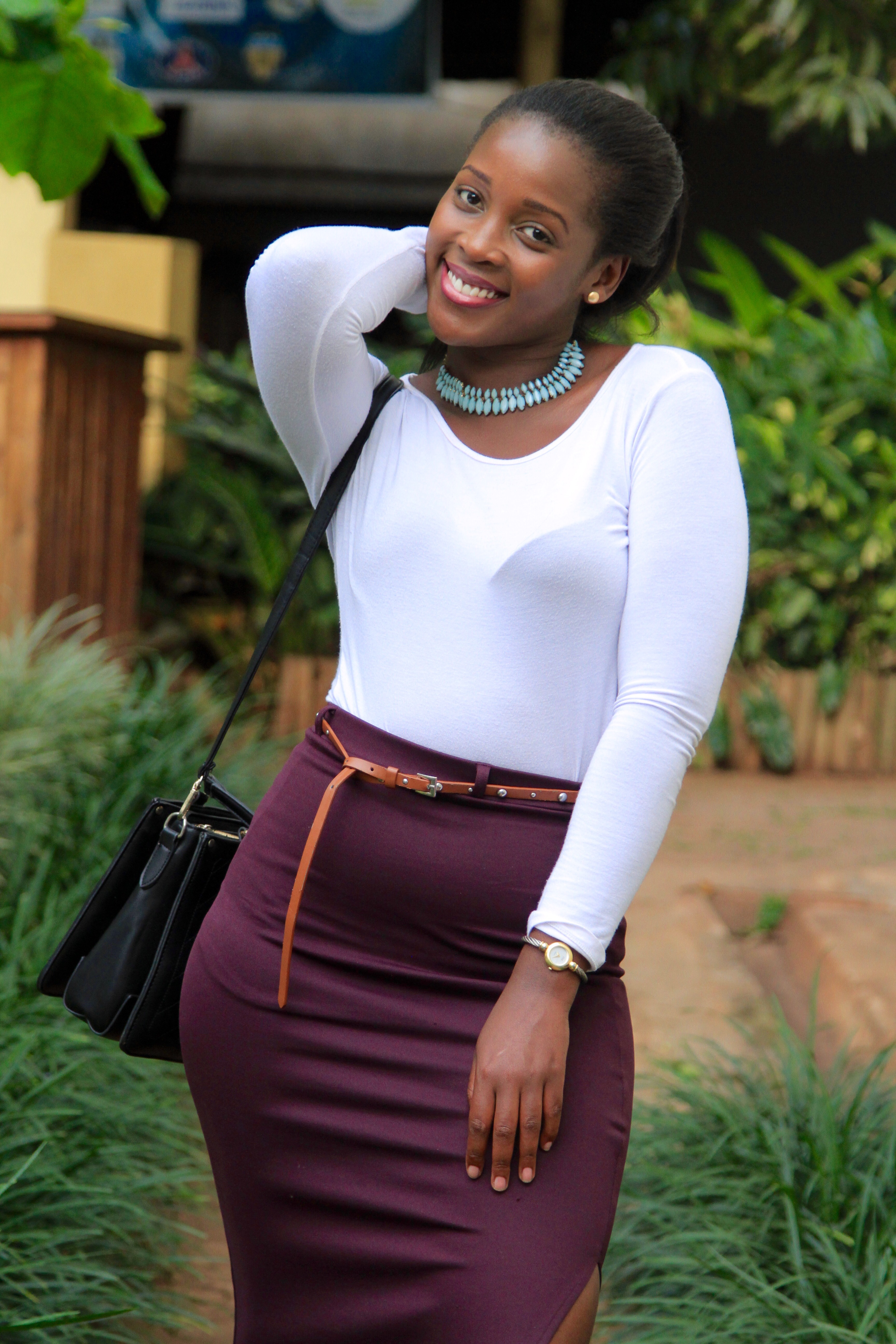 I am not an over sized tee kinda girl but i am definitely a fitting tee kinda chic with a major obsession with slits and No – i did not leave them in 2015, and neither will i leave them in 2016. So waking up and wearing my long sleeved white tee and a slited skirt is definitely a day i give my photographer a call, yes? No? The combination of a tee which is one of the most famous dress down items and a slited skirt which is usually a dress up item gives such a subtle look – you aren't over dressed but still over dressed, am sure y'all know what I mean.  PS: You would rather be over dressed than under-dressed😀.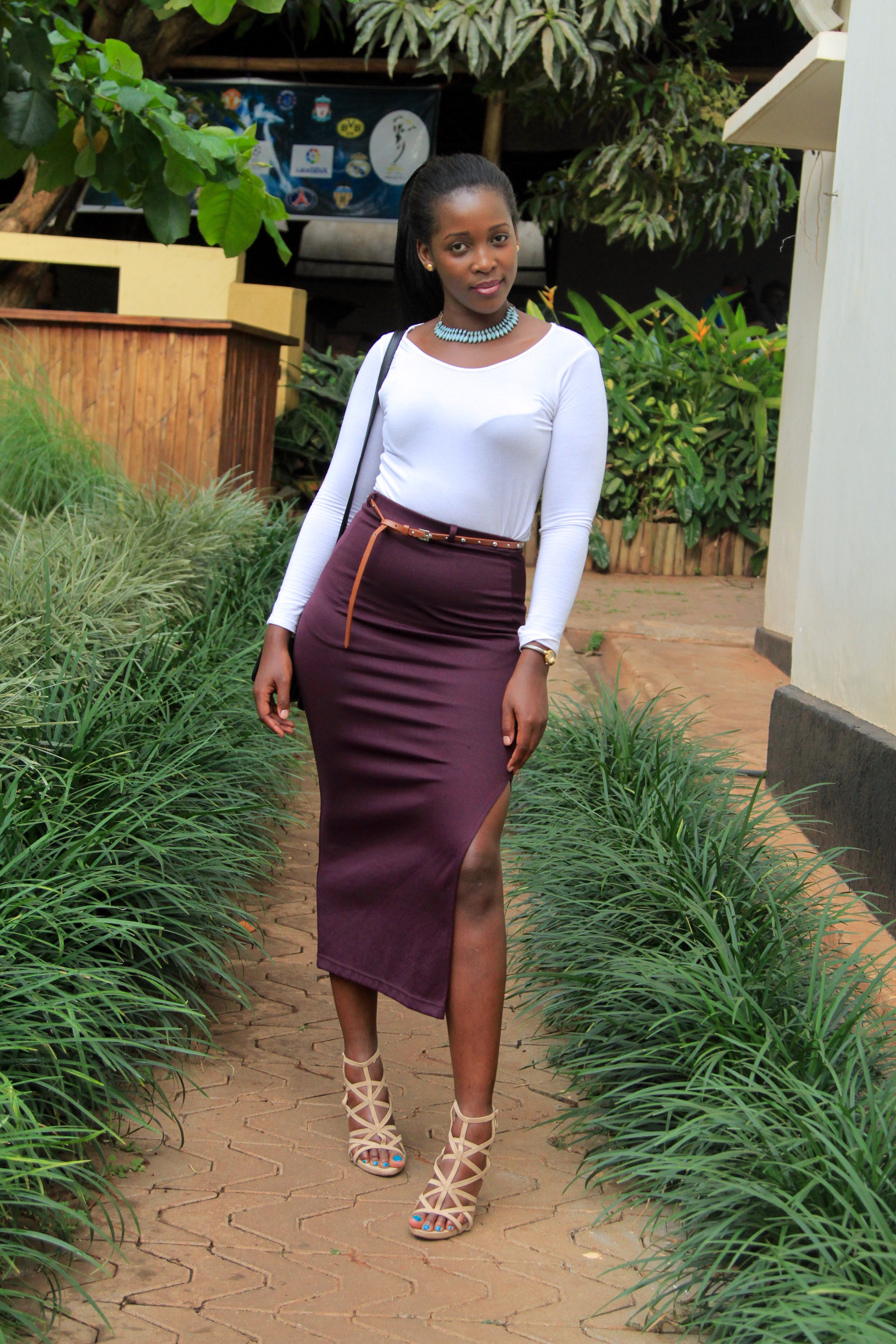 This outfit  took me through the day, comfortable enough for work and chic enough for our wine evenings with the girls. The slit is not too revealing making it comfortable for a typical Tuesday. I am obsessed with pairing tees and different dressy pieces so you might just see a lot more "fitting" tees on here. Ooh and y'all have to excuse my stomach LOL – i am trying to work on that area.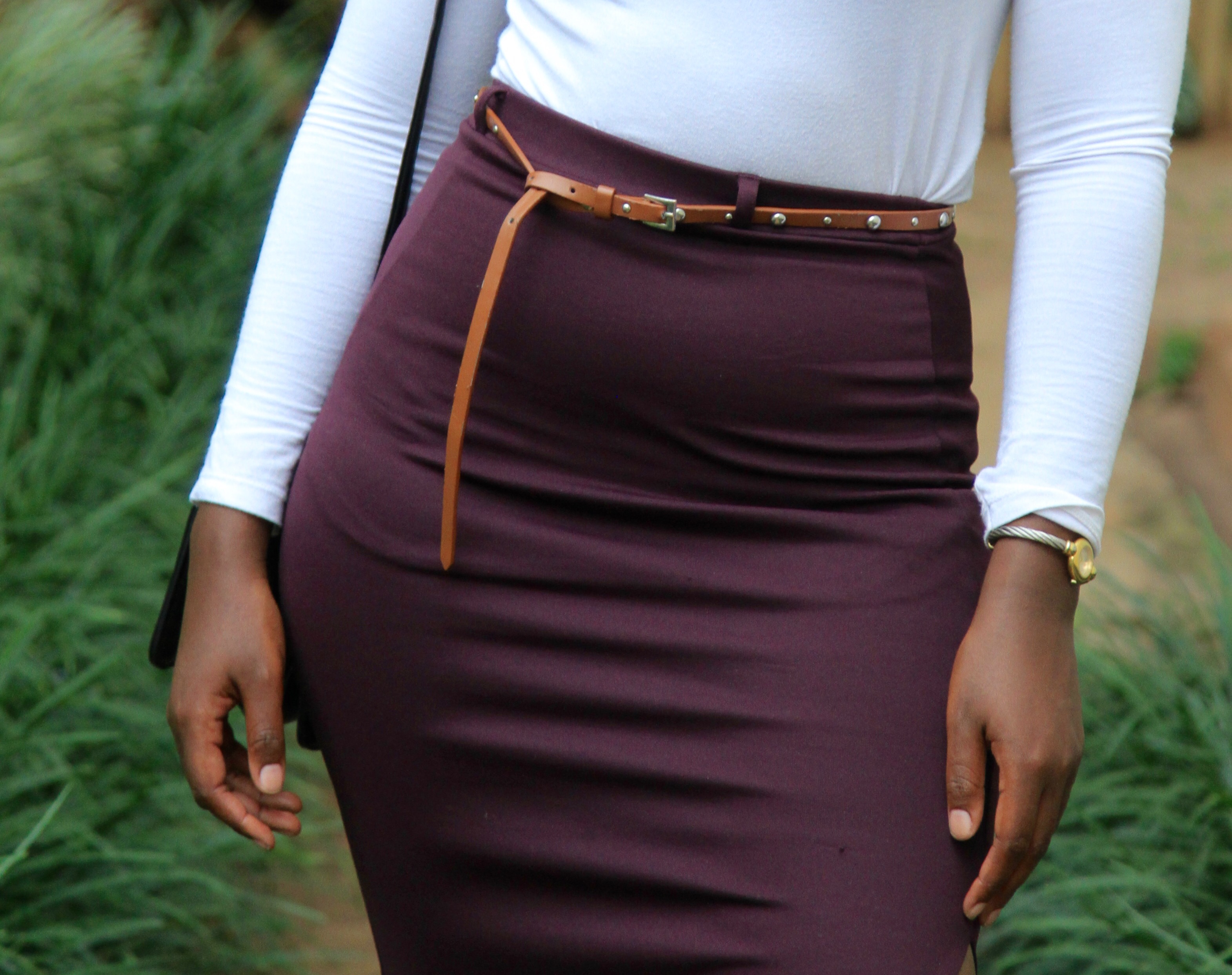 Another great place to pick up tees is Mr. Price, they usually have a variety at a very good price or Woolworth's  which is at the higher end of price but extremely durable. Everybody needs some tees in their closets.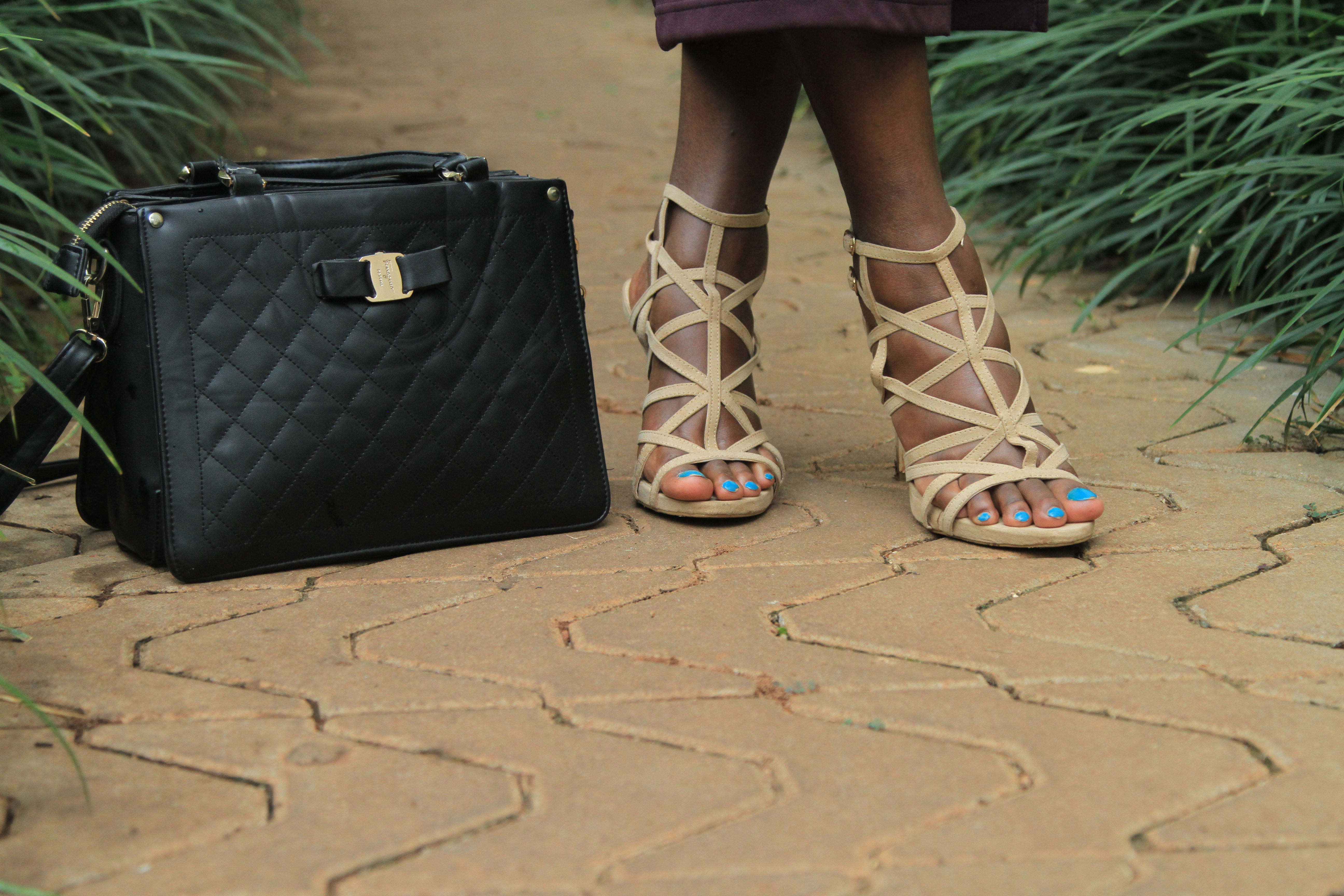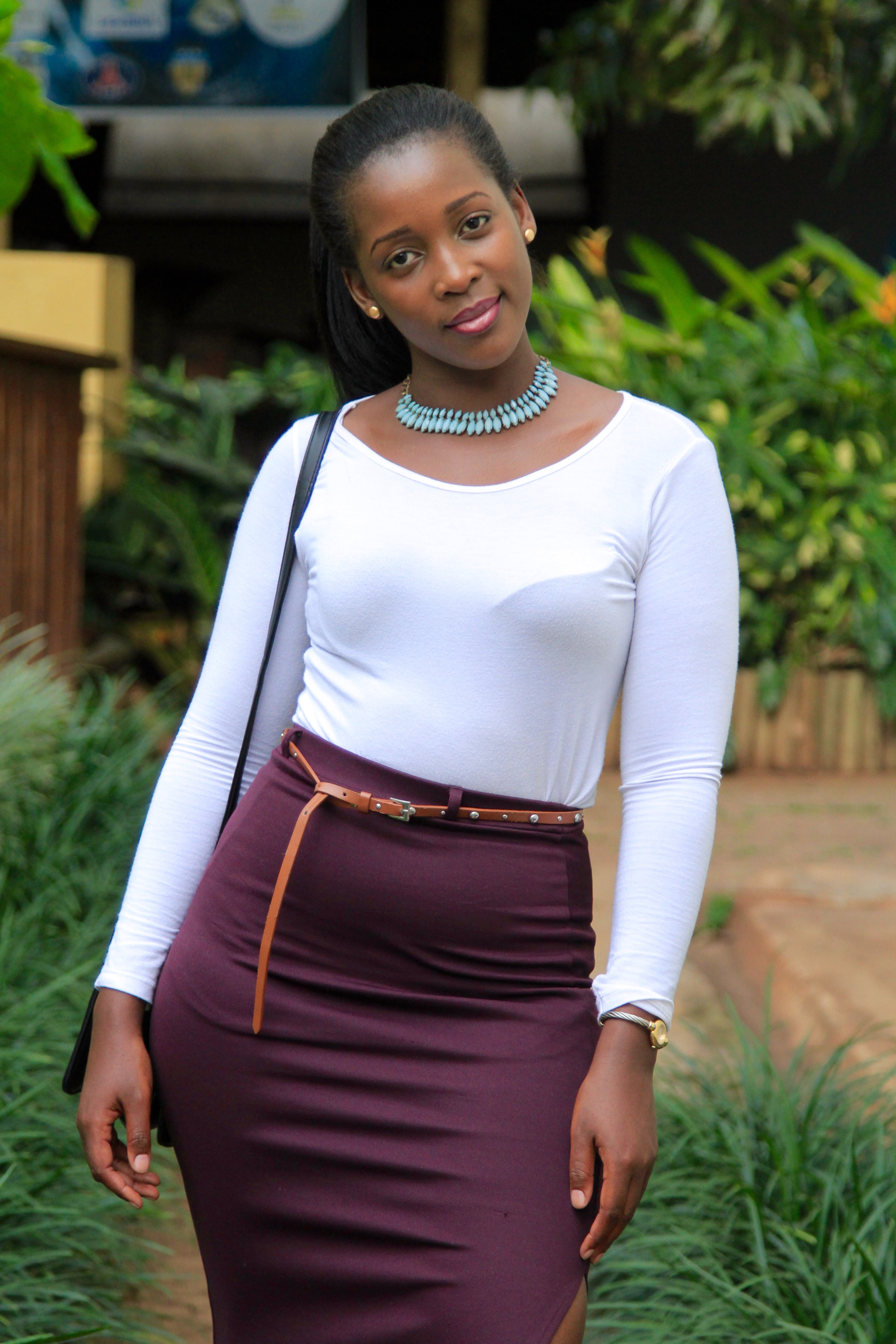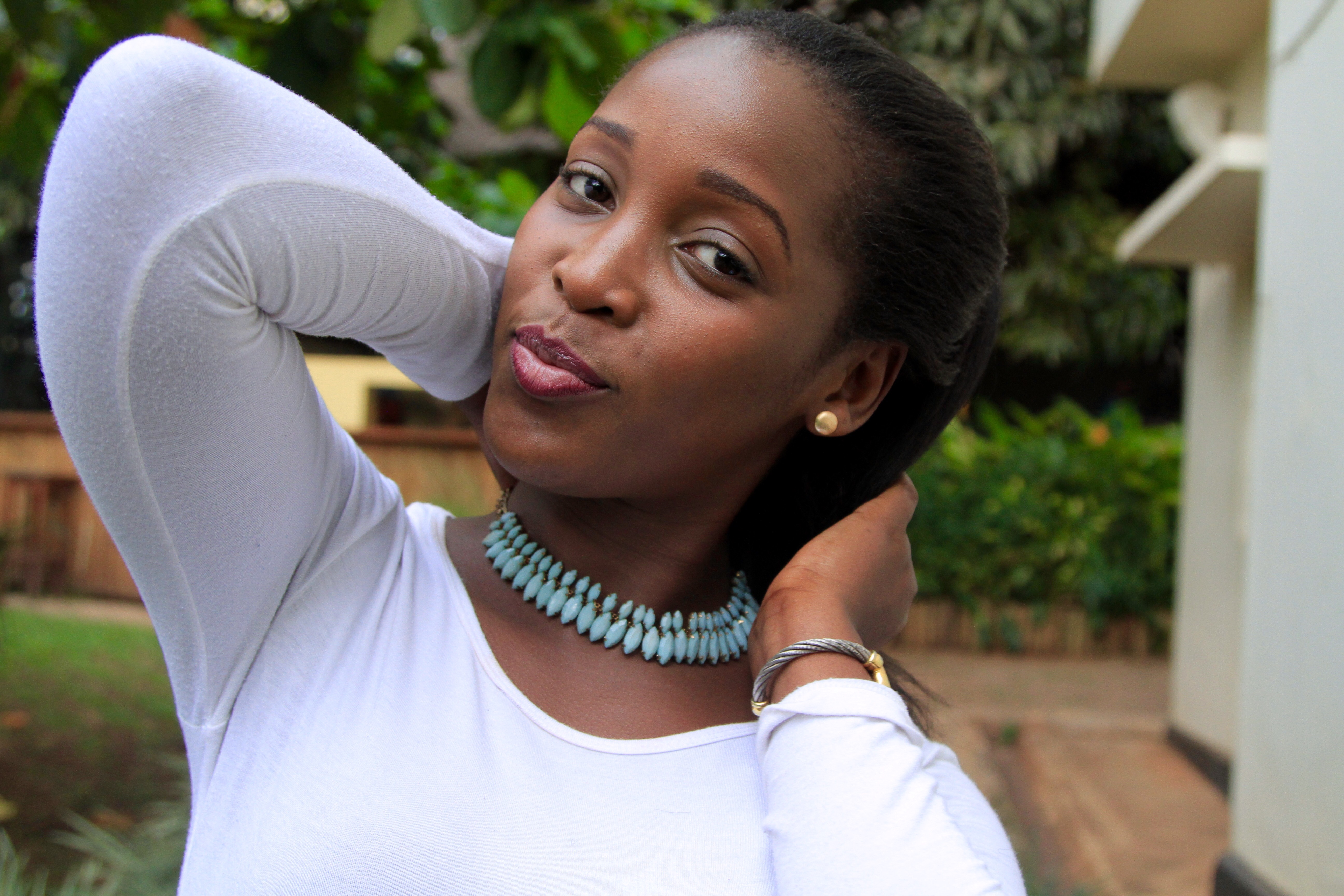 Tee – Forever 21
Skirt –
Shoes – Forever 21
Belt & neck piece – AccessorizeIt KLA
Bag – Ferramago Salvatore (Thrift)
Be sure to add me on Instagram itsmayabee and Snap chat itsmayabee11.
Stay Fab
XOXO
MayaBee