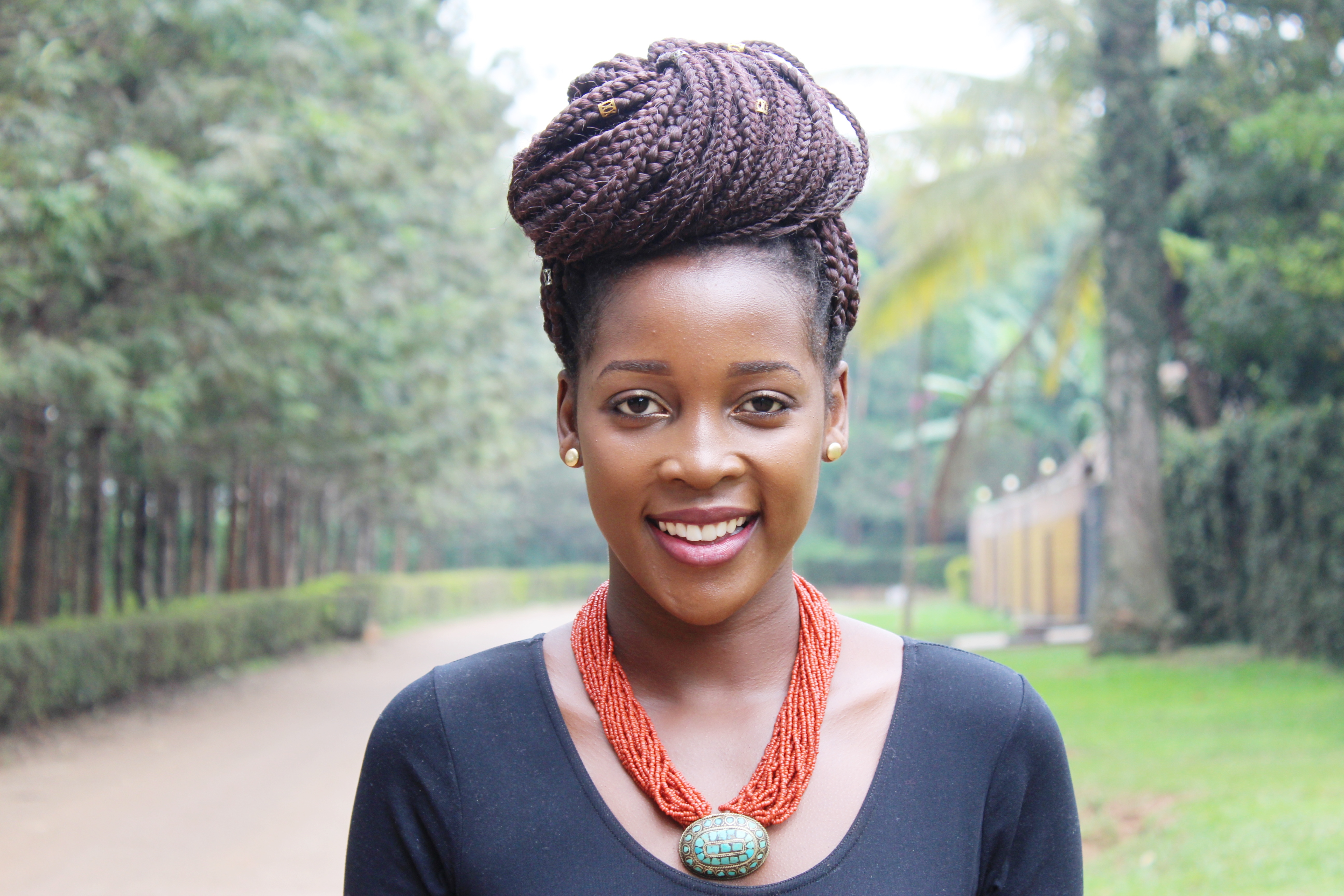 Nothing makes me giggle and blush at the same time like finding a piece i love in someone's closet and when they notice it has left me in awe they go ahead and say, "you know what is mine is yours, you can have whatever you want". If you don't call that person best friend, i wonder who is. This is the story of these amazing printed pants and so many other inherited pieces – Thanks to PapaG!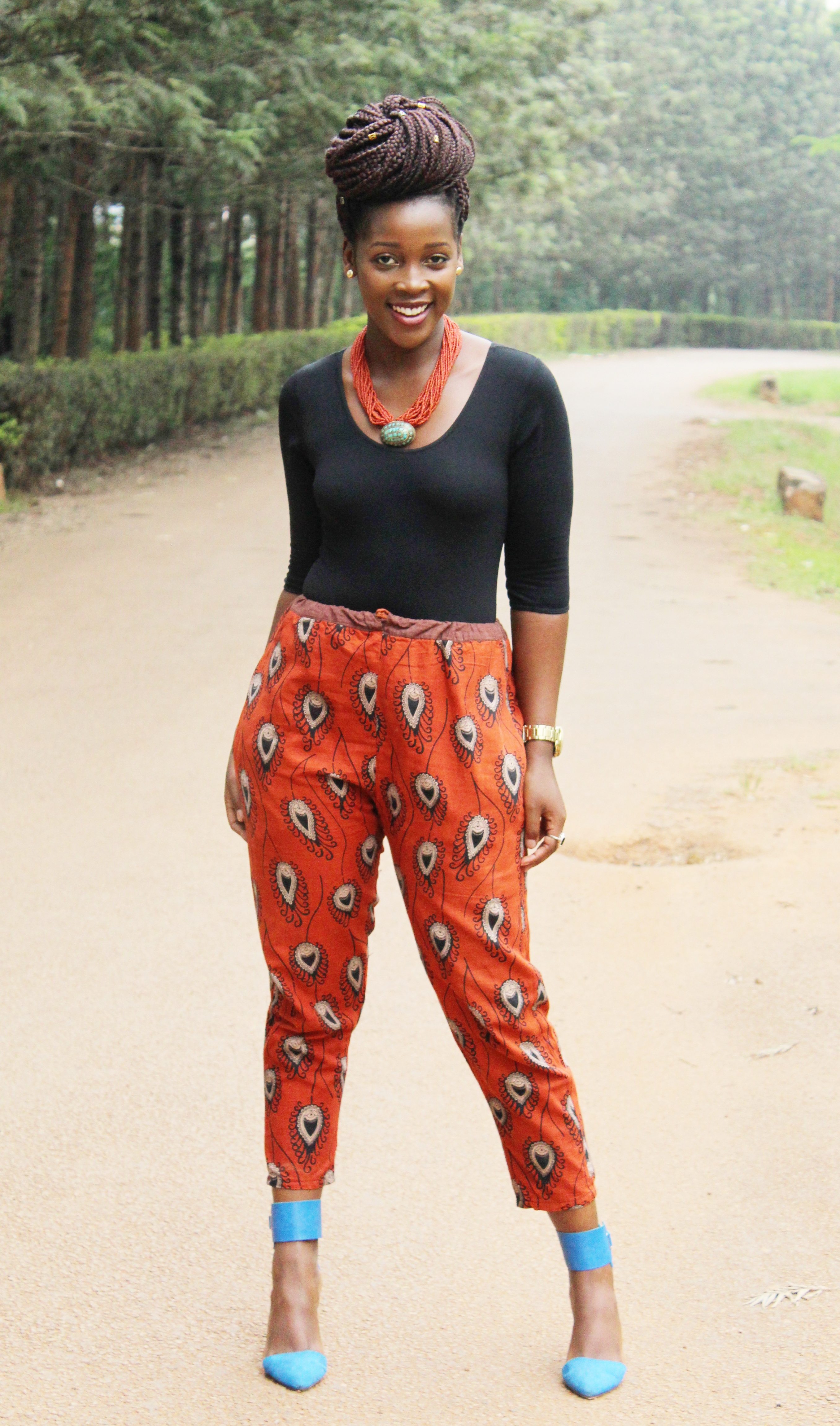 I love to tuck in my shirts, tops, tees and everything else if it is tuck- able LOL (my little sister is always complaining why i tuck in all time but that's just me!), so if you have the "tuck in" syndrome like i do  then bodysuits should be your best friend. I love body suits because of the way everything gets laid out smoothly so you are sure of no bumps and bulges – if you have dared to tuck a long shirt into a nice pair of fitting high waist pants, then you know what i am talking about. For me, body suits are everything until i need to use the bathroom! I will just leave it at that, coz i am sure we ladies know the struggle.
For pants with such a magical print, i needed to let the print scream out loud with no distractions so i opted for this black body suit, a beaded neck piece and small golden studs. This one was of those mornings i felt like color with major contrast which definitely explains the blue pointed toe heels which are low and super comfortable and the blue purse which i have been carrying so much lately. I of course kept my hair in a high bun – firstly because i needed to hide the out grown hair and secondly because it is the only hair style i can do to my:).
Any body suit fans out there? Please show your amazing self!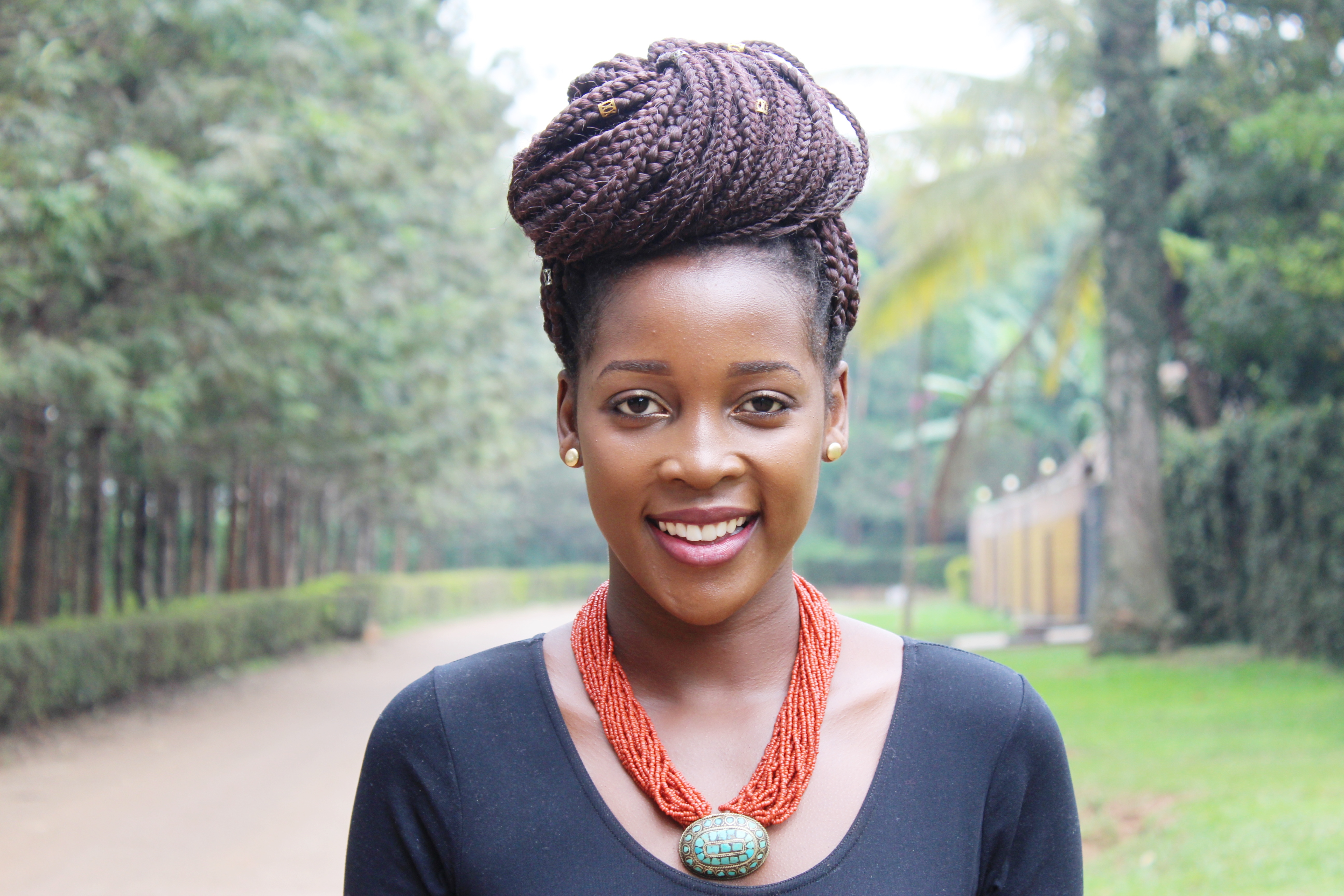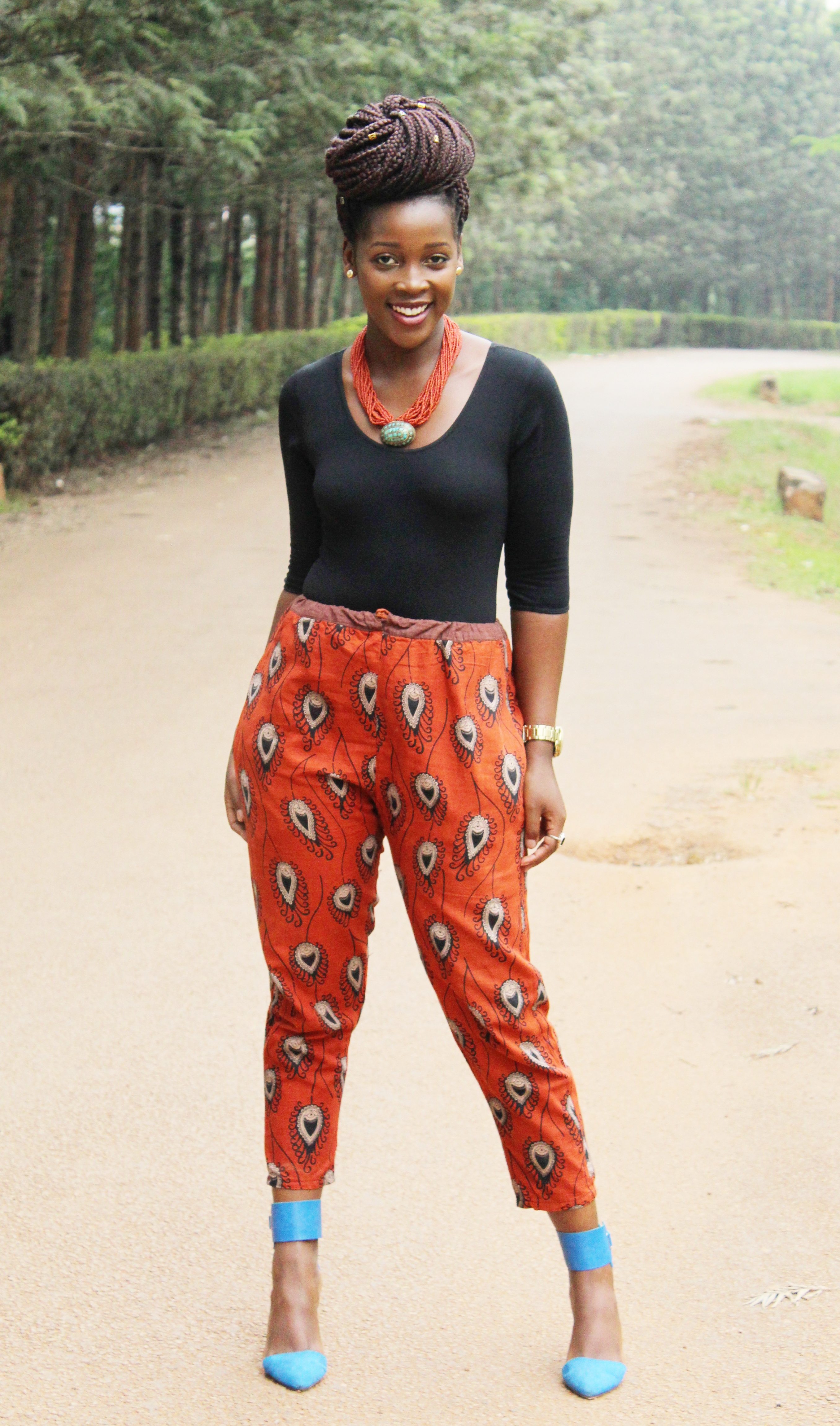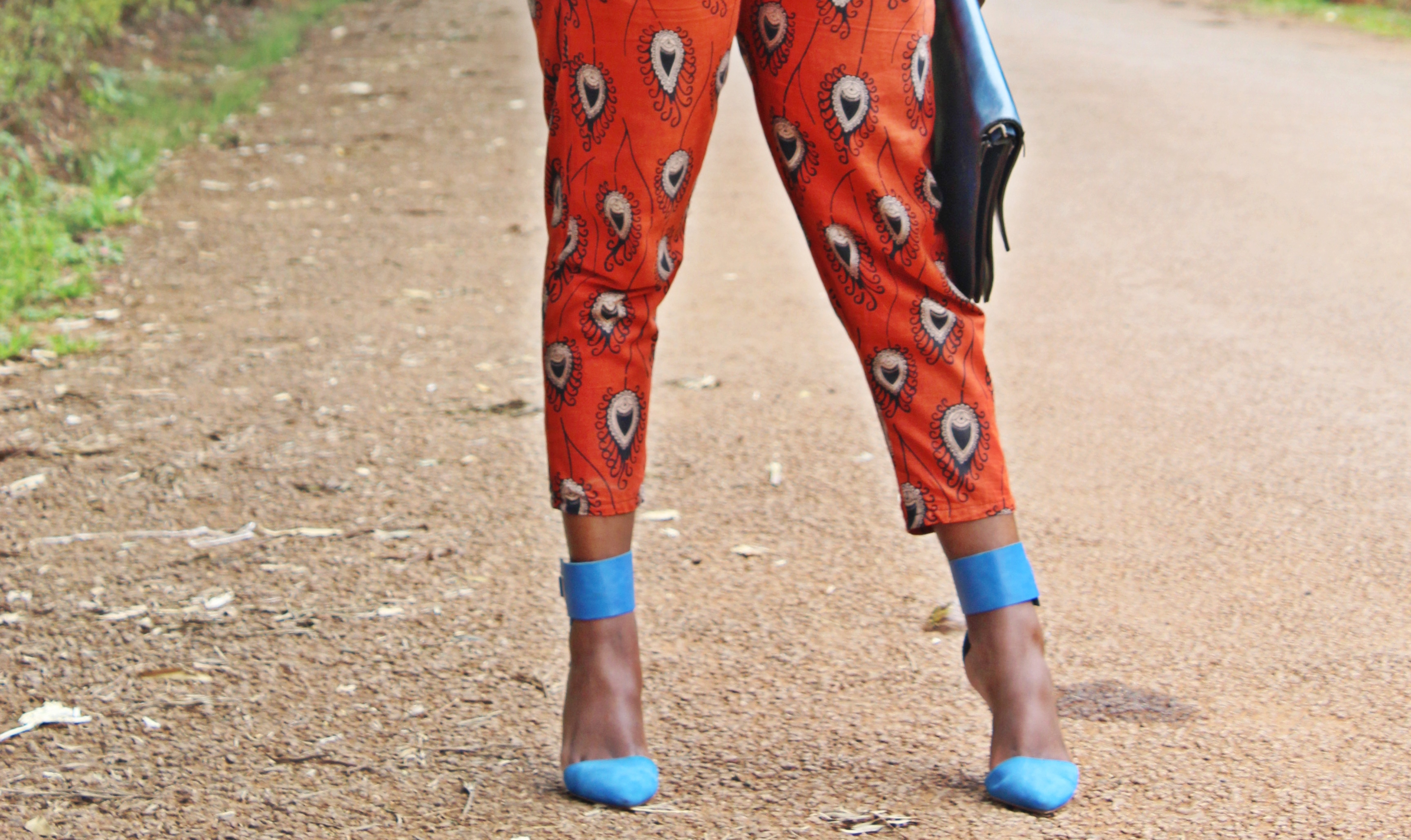 Body suit – Mr. Price
Pants – Inherited from Papa G's closet
Neck piece –  Nairobi Duty Free
Bag – Gifted
Shoes – Atmosphere
Be sure to add me on Instagram @itamayabee and Snap chat itsmayabee11.
Stay Fab
XOXO
MayaBee