One of the first things you will notice when you get onto "ItsMayaBee" is the header which reads Fashion.Beauty.Lifestyle and unfortunately i have been giving you guys almost nothing in the beauty  category, and yet i LOVE me some beauty everything. I must say there is so much that comes along with this from cleansing, moisturizing, makeup, mention it.  Confession: One of my daily wishes is to find the perfect skin regime and products that i use religiously because right now i am almost allover the place, and i think nothing good comes out of that.  Despite not having a skin routine that i stick to every single day, there are a few things i do to take of my skin every once a week or every other day. And today i wanted to share with you guys one of my go to scrubs, with no need to break the bank.
Lemon/Sugar/Honey scrub; this is a combo of natural ingredients that help exfoliate your skin to take your whole day off as it gets rid of all the dead cells while keeping your skin extremely hydrated and moist.  Lemons are one of the things i use almost everyday, from juicing, infusing my water and pampering my skin so i always make sure to never run out of lemons. Sugar….I usually call sugar the devil so i have tried to avoid sugar for the past two years – with exception to when the craving demons attack hard and i must order for that chocolate fudge cake or FroYo, but for all my homemade foods, i en devour to skip the sugar or at least substitute it with honey. So sugar stock up is for this scrub and many others beauty DIYs.
The purpose of any face scrub is to slough away dead skin cells by massaging a coarse-grained gel, cream, or paste over the skin and then rinsing the product away. A lemon face scrub can be particularly effective because the lemon contains ascorbic, or citric, acid, which is known for its exfoliating abilities. Those acidic qualities of lemon juice combined with exfoliating particles  from the sugar create a powerful scrub that uses two different methods for removing dead skin cells and leaves the skin smooth and brightened.
The vitamin C in lemon juice contributes highly to the benefits of using a lemon face scrub. Skin needs vitamins for nutrition and depends on them to remain healthy, supple, and vibrant. Vitamin C is particularly important for skin care because it helps fend off environmental damage and collagen destruction caused by both free radicals and sunlight, which can prevent signs of aging such as dryness, wrinkles, and age spots.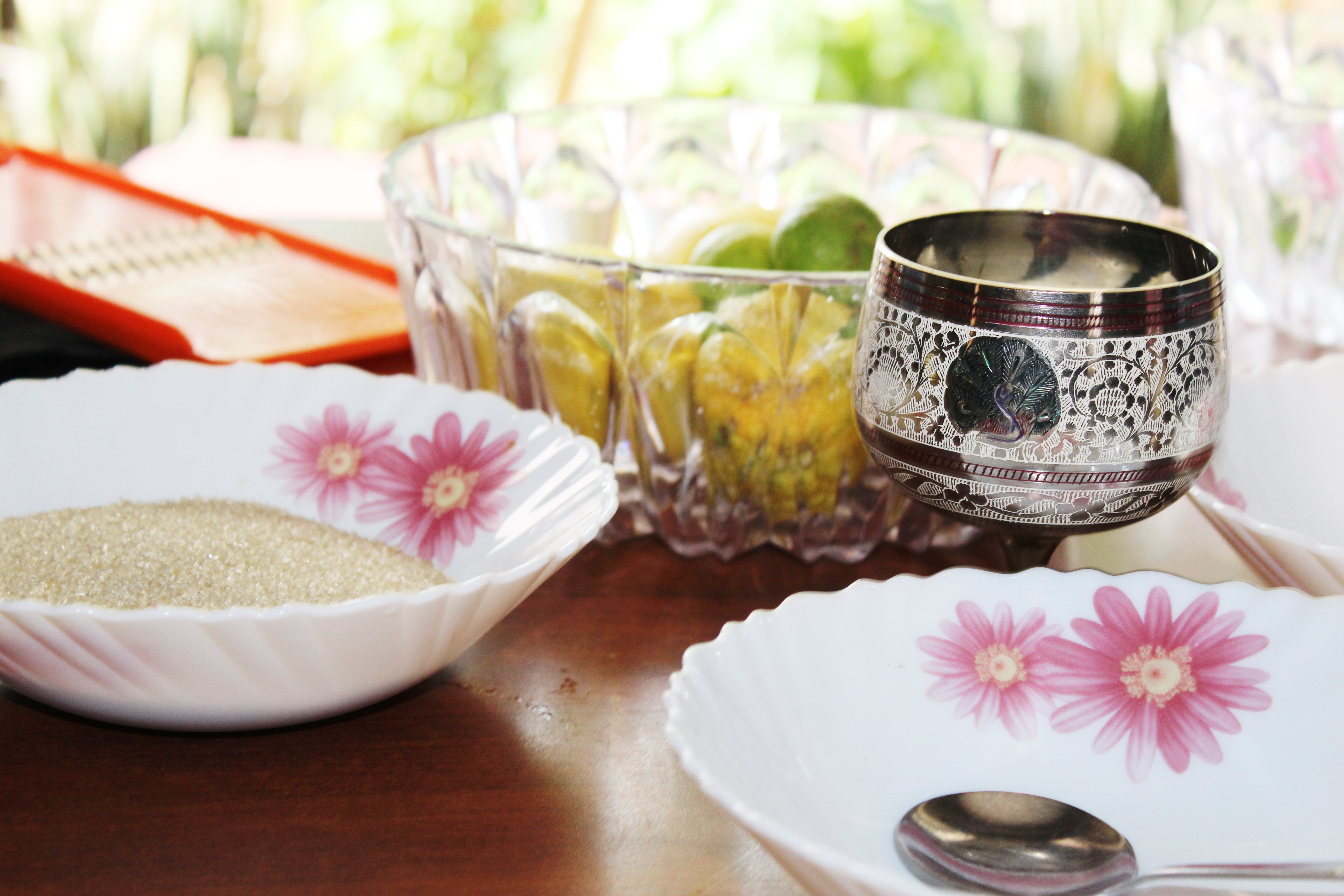 What you will need:
Lemon
Sugar
Honey
Directions:
Slice a lemon and squeeze both halves into a small bowl (minus the seeds, of course).
2. Add two tablespoons of sugar and one tablespoon of honey, stirring well to form a medium-thick consistency "Honey is a natural humectant, meaning it pulls water into the skin to keep it moisturized If the scrub is too thick, add a few drops of water.
3. Cleanse your face using your usual cleanser and "pat"dry. Please avoid the usual rough rub while drying your face.
4. Apply the lemonade mixture to your face using circular motions—be gentle while exfoliating your face especially under your eyes and around your nose—and leave it on for fifteen minutes. I at times leave it on for 30 minutes LOL, but that's just me.
5. Rinse skin with cool water, pat dry, and apply a thick moisturizer for an extra glow. If you have any leftover scrub, massage it into your hands to buff away callouses and rough patches.
6. Feel awesome, take a selfie, and get to sleep.
I prefer to use this scrub before bed because while lemon is a great astringent, it's also photosensitize and briefly increases your skin's sensitivity to sunlight.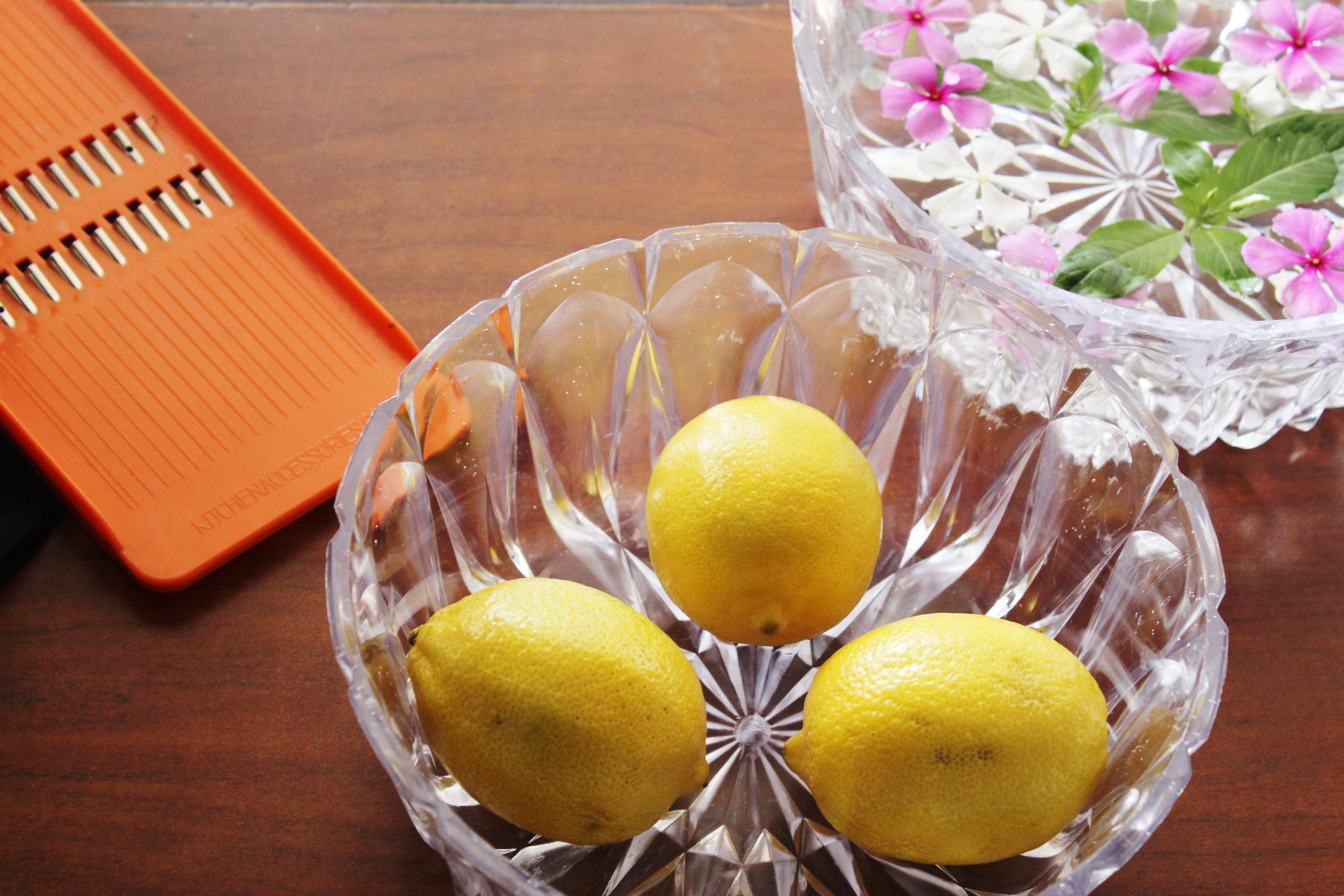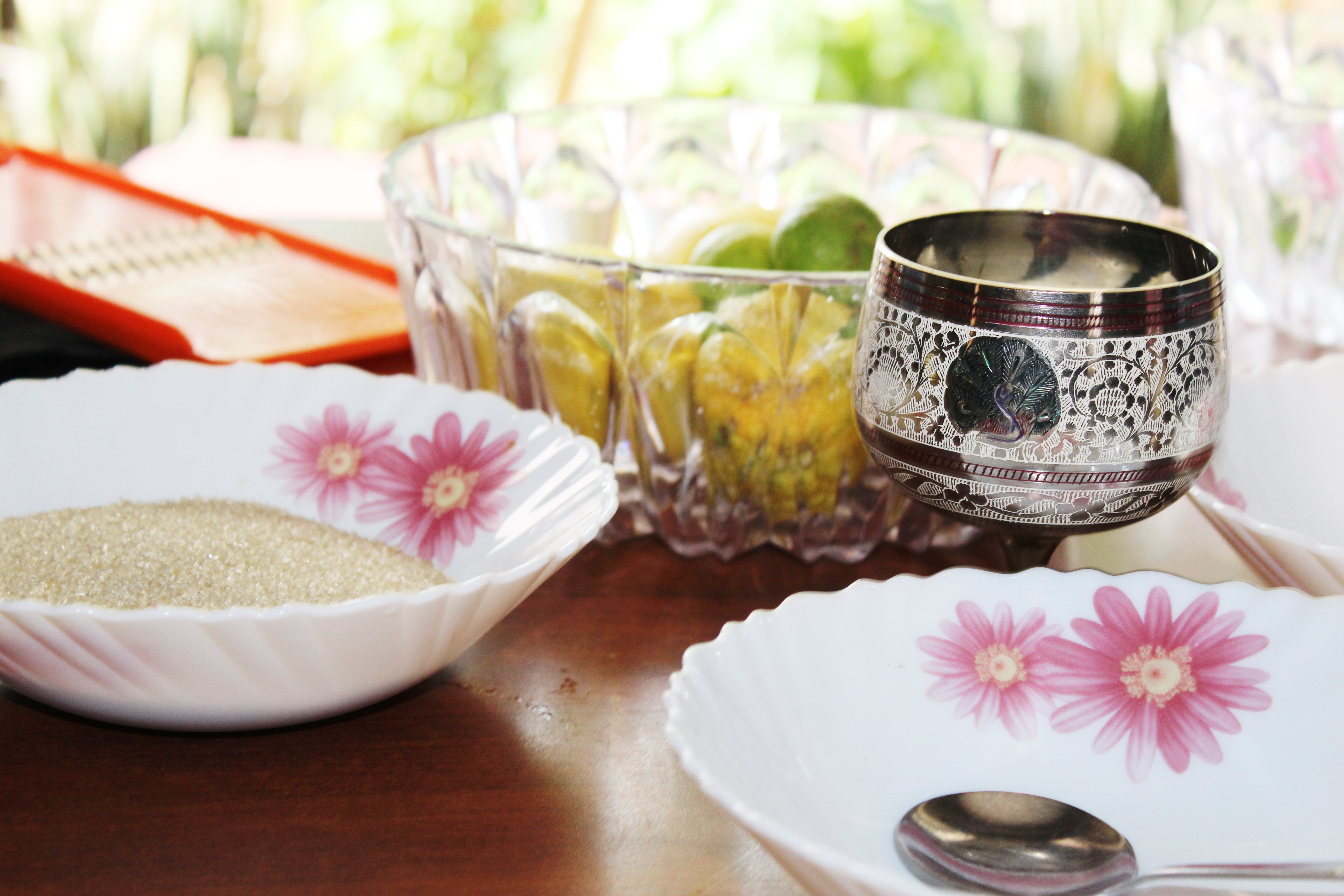 PS: I am not a dermatologist or a certified beautician, this is something that works for my skin which might not work for yours so i would advise to try out with scrub on a  small part of your skin to rule out any reactions and allergies.
Be sure to add me on Instagram @itsmayabee and Snap chat  itsmayabee11.
Stay Fab
XOXO
MayaBee