Is it just me or certain printed clothes add one a few unwanted pounds making you look a little bulky and bigger than usual? Floral prints are no exception to this feeling and for a twelve / thirteen weeks pregnant Maya, these floral printed pants were such a risk but Hey! some of you would understand the FOMO of a new piece in your closet, I just couldn't wait months for the baby to get here, lose the weight and then tend to this gorgeous pair of trousers.
For those of you who have been following the blog for a while know I love me a good 'old blazer and blazers are one of my highly recommended wardrobe staples – rock a blazer to work with your favorite pencil skirt, throw a blazer on the first pair of "fitting" skinny jeans you lay your hands on for an evening in the city, mention it. Blazers are quite versatile and a good investment for your wardrobe so stock up on one or even five😊, I would personally recommend you invest in neutral colors first as you can play around with these as much as you can – a black, white and grey would work perfectly if you are starting to build your wardrobe. Being aware of the pounds that I was piling on, I didn't want so much going on so I decided to play it safe with the floral print by opting for a neutral colors pairing. I love my neutrals alright so the black camisole and off white blazer were the safe neutrals for this look.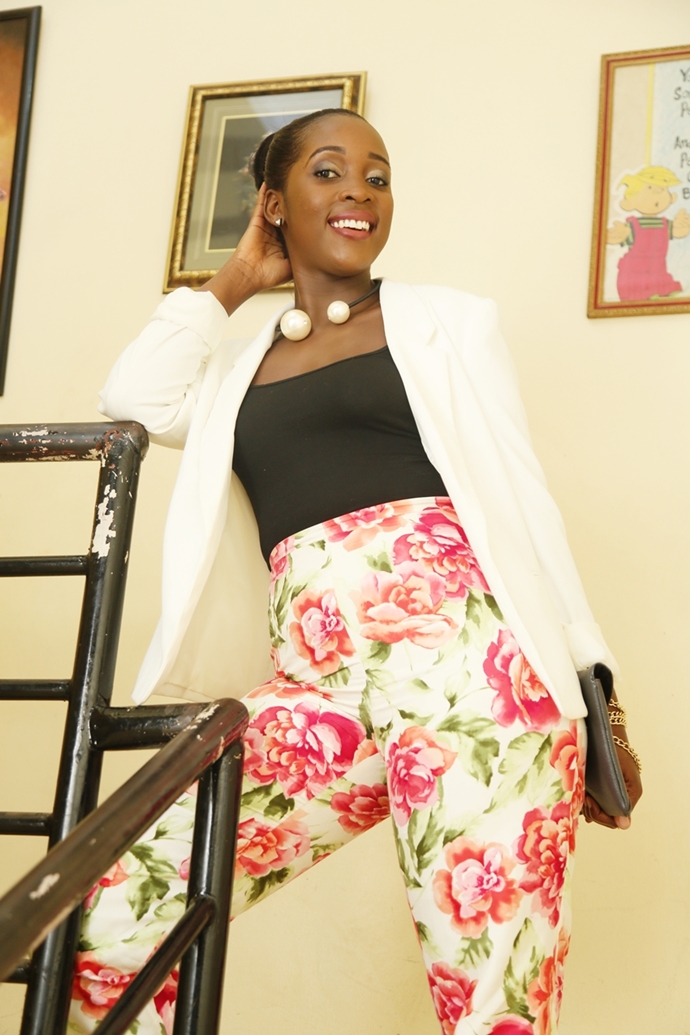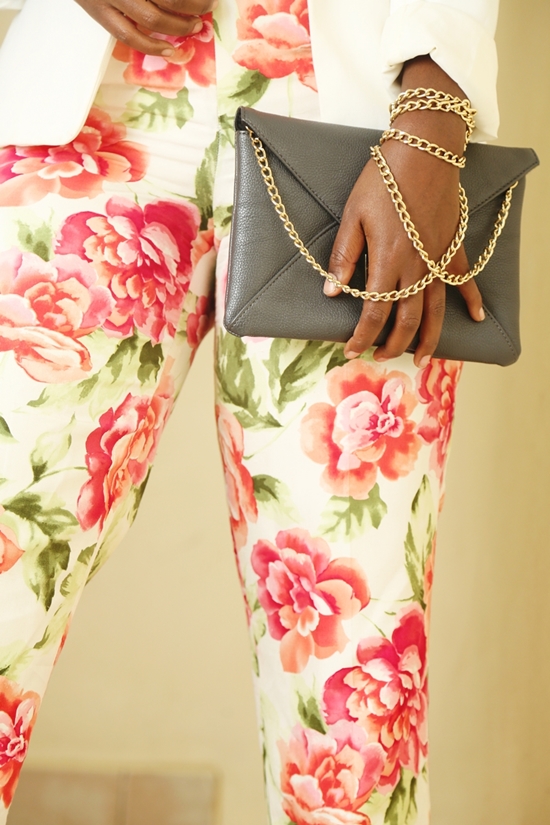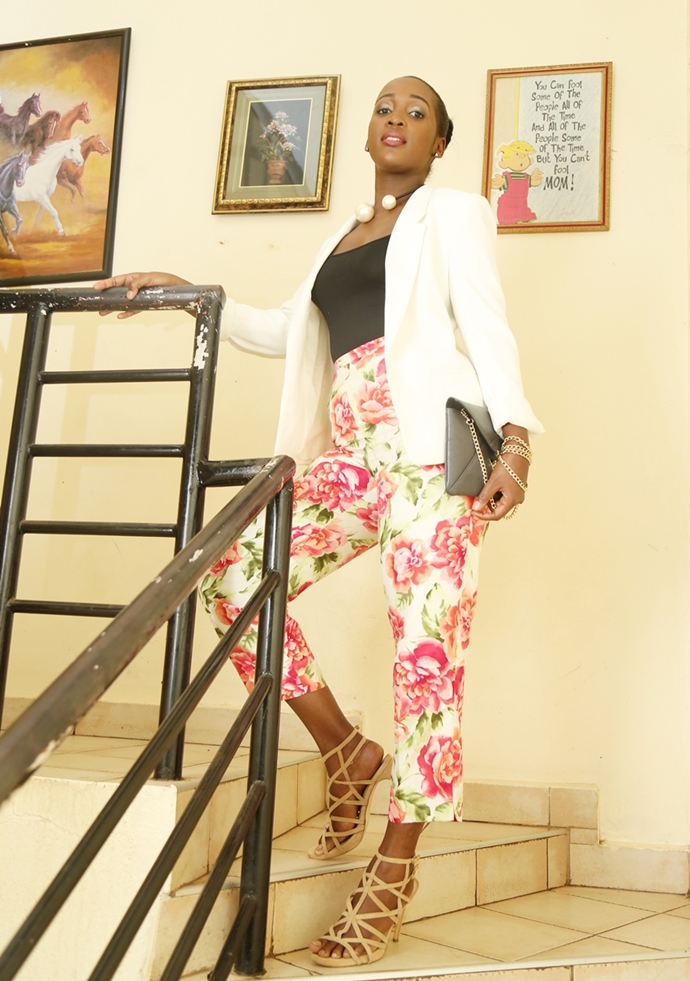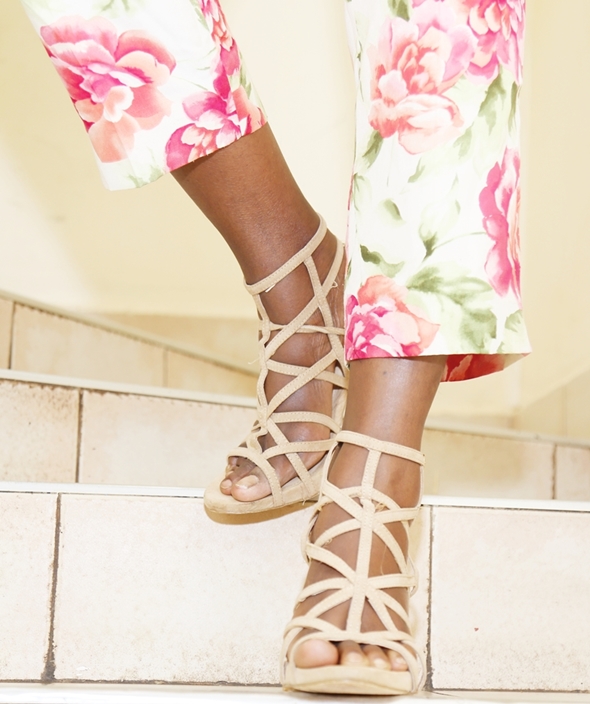 Blazer and Camisole – Forever 21
Pants – Gifted
Purse – Thrifted
Are you a fan of floral prints? How would you rock your florals.
Be sure to add me on Instagram @itsmayabee and Snap Chat itsmayabee11.
Thank you for stopping by!
Stay Fab

XOXO

MayaBee