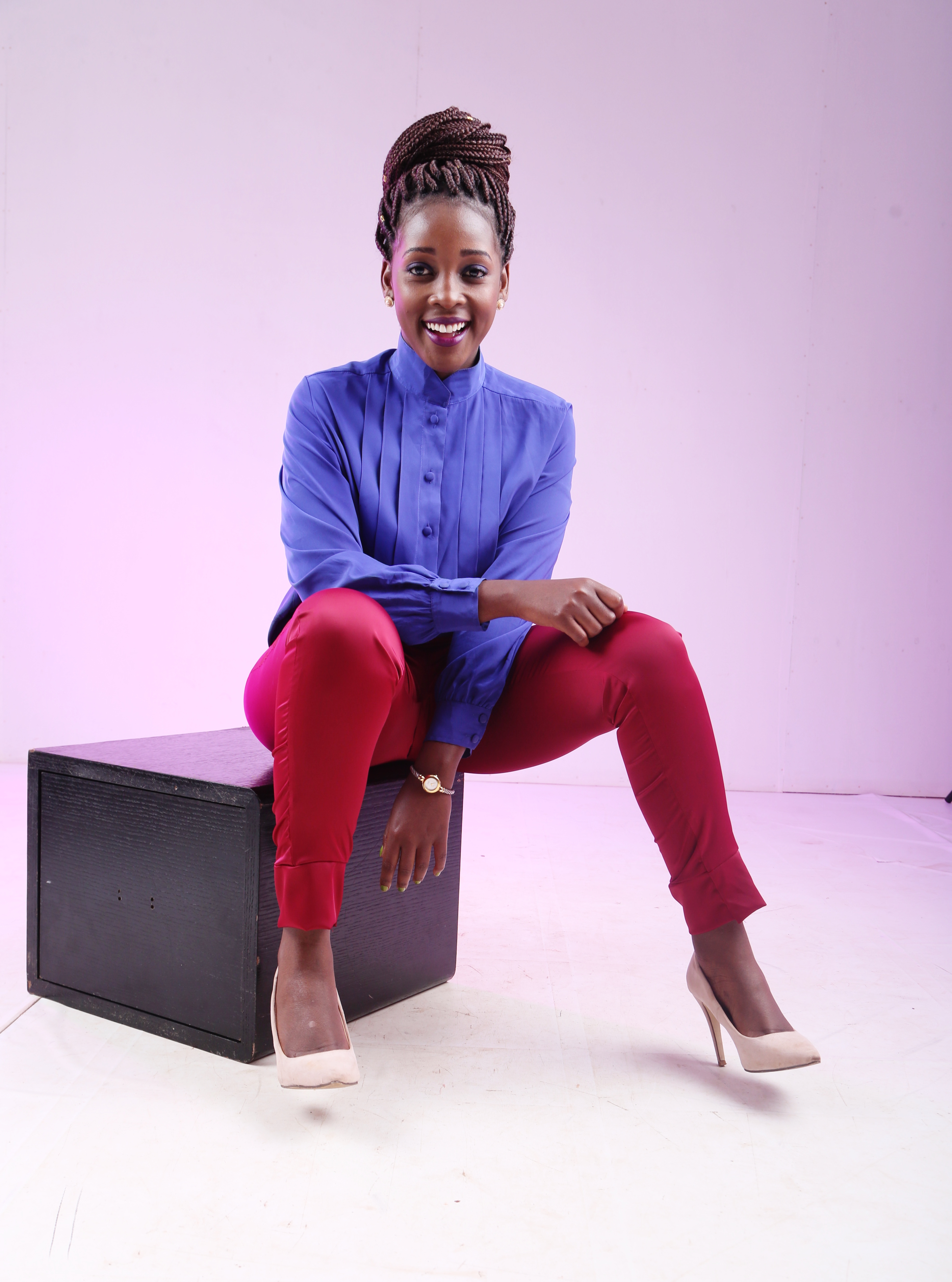 Today being Friday, i wanted to do a quick flash back for you amazing people.Do you guys remember that over sized shirt from The Pencil and the Blues post ?  Well here it's back without any adjustments, clearly there's is just something about this shirt that just gets me real good. I  had mentioned that the shirt is a few sizes above mine and i liked it that way – that hasn't changed.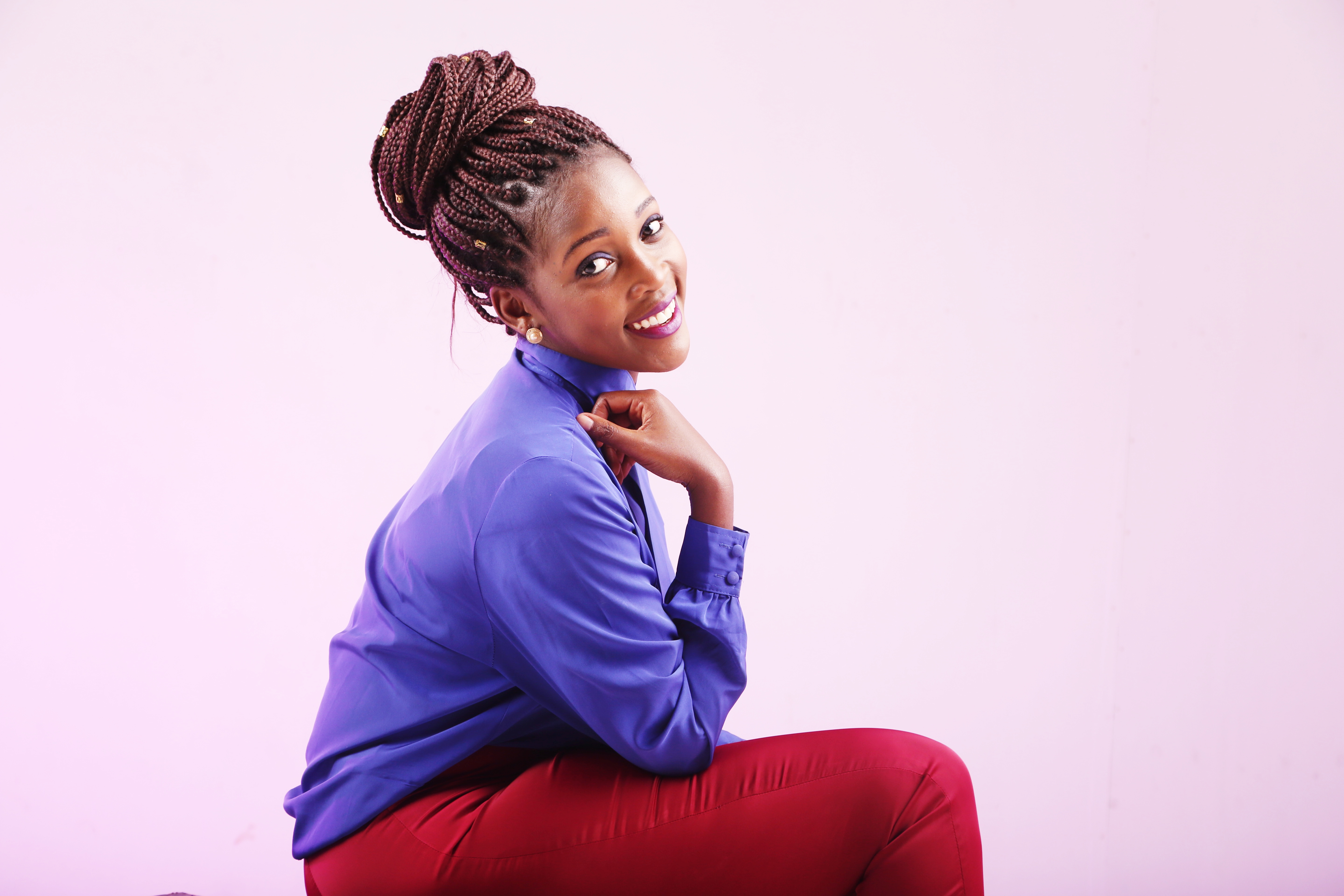 Is it just me but there's no woman in this world who doesn't love her a good 'ol pair of high waist anything? Please let me know if you exist and kindly share your secret. I got these maroon high waist pants tailored after an inspiration from Barbra a fashionista who goes by the name Barbra_Ray on Instagram and guess what? It was an epic fail at first. I think it was the body type so the style i originally wanted wasn't flattering my body at all.  The tailor had to switch it up for a fresh pair just to make it work – a girl gotta get her money's worth right? Ooh and did i mention the pants came with a matching crop? I need an exciting event invitation so i can rock the whole fit and share with you guys.
Firstly i love the color contrast of maroon and blue and secondly i love that the colors are not my usual cuppa tea but still felt great in them. The two colors are popping in such a calm way, and the pair of nude pointed toes were a perfect tone down for the whole fit. And of course the braids in the usual predictable bun – i actually thought about doing some head shots with the braids down, will see how that goes and definitely share with you amazing humans.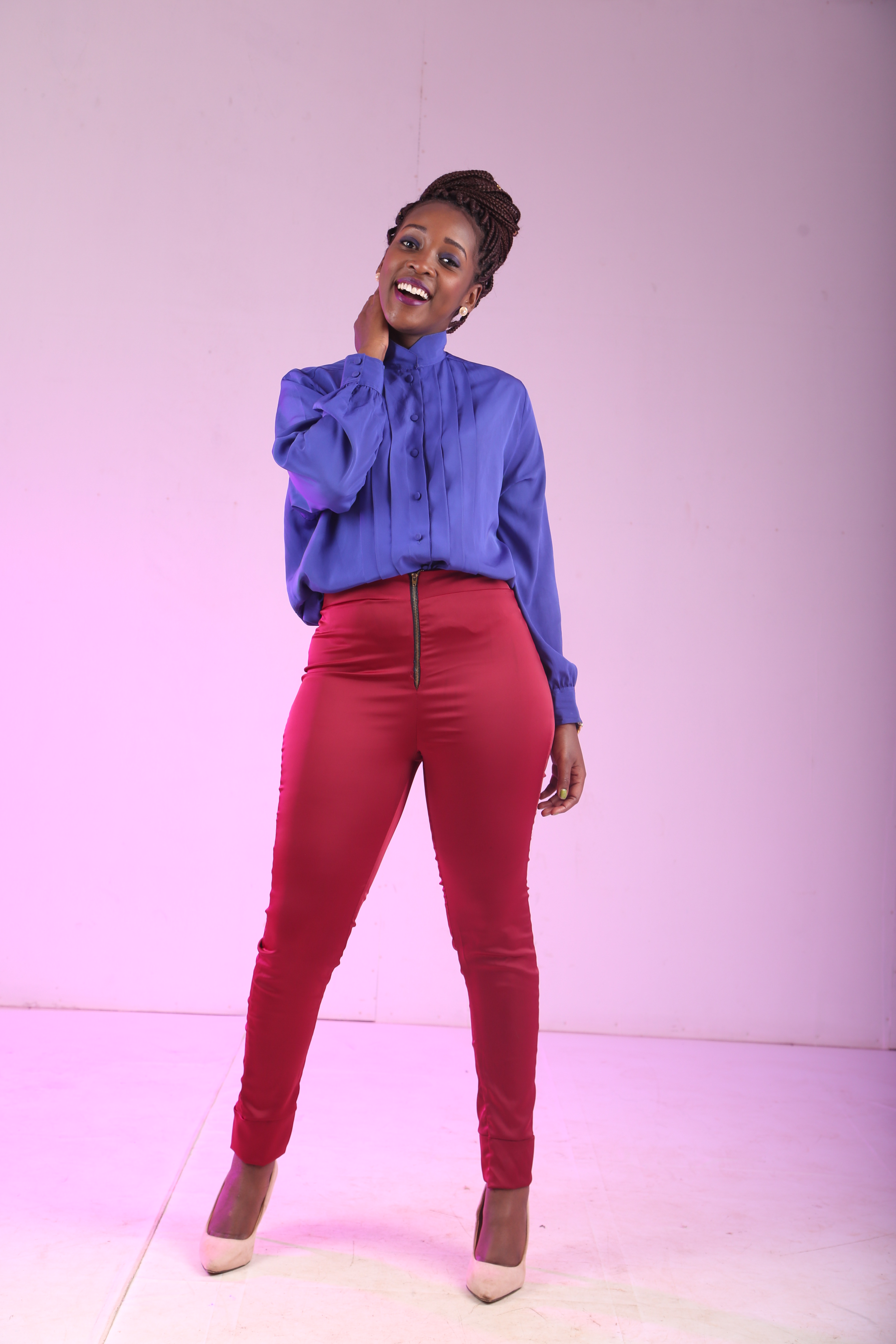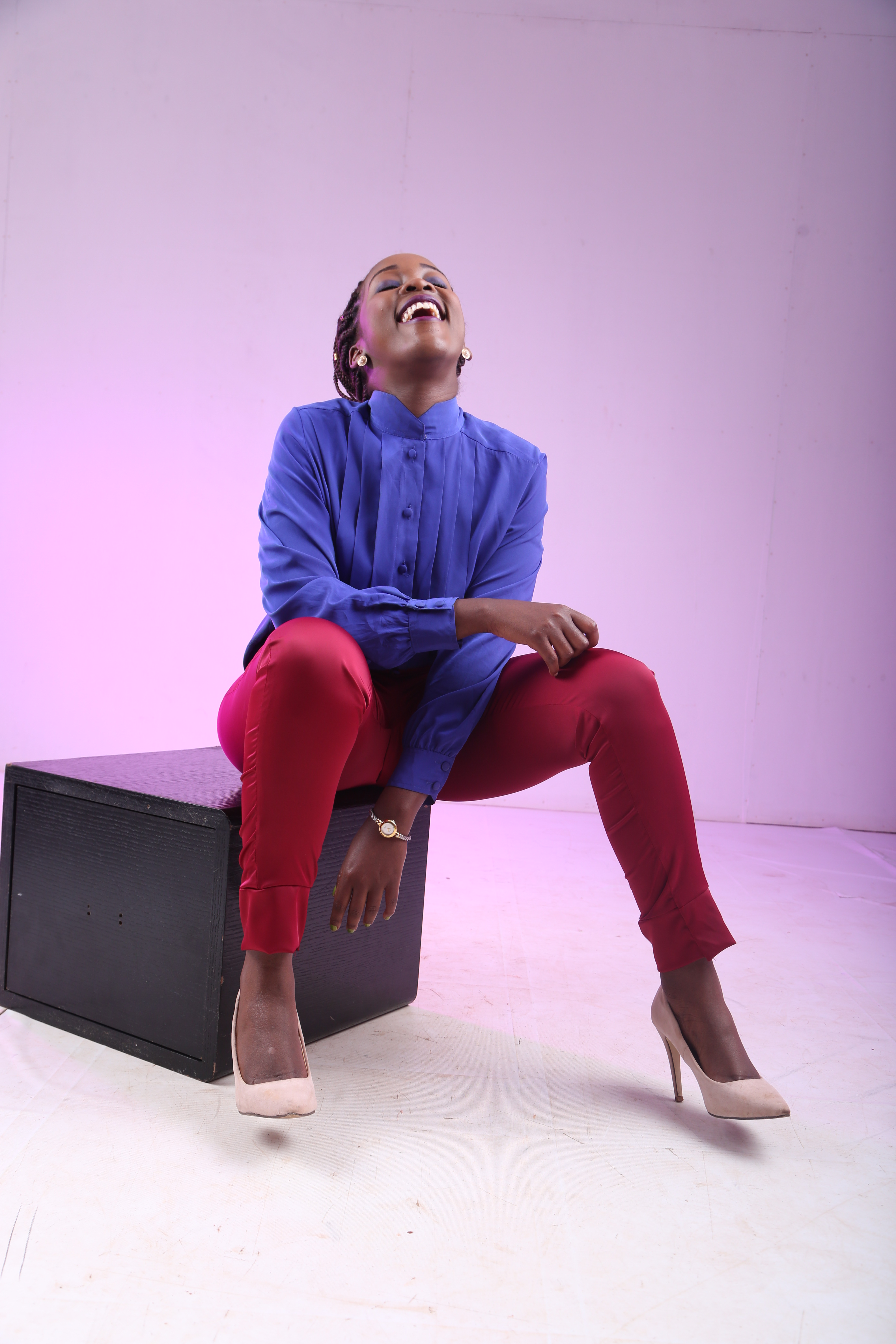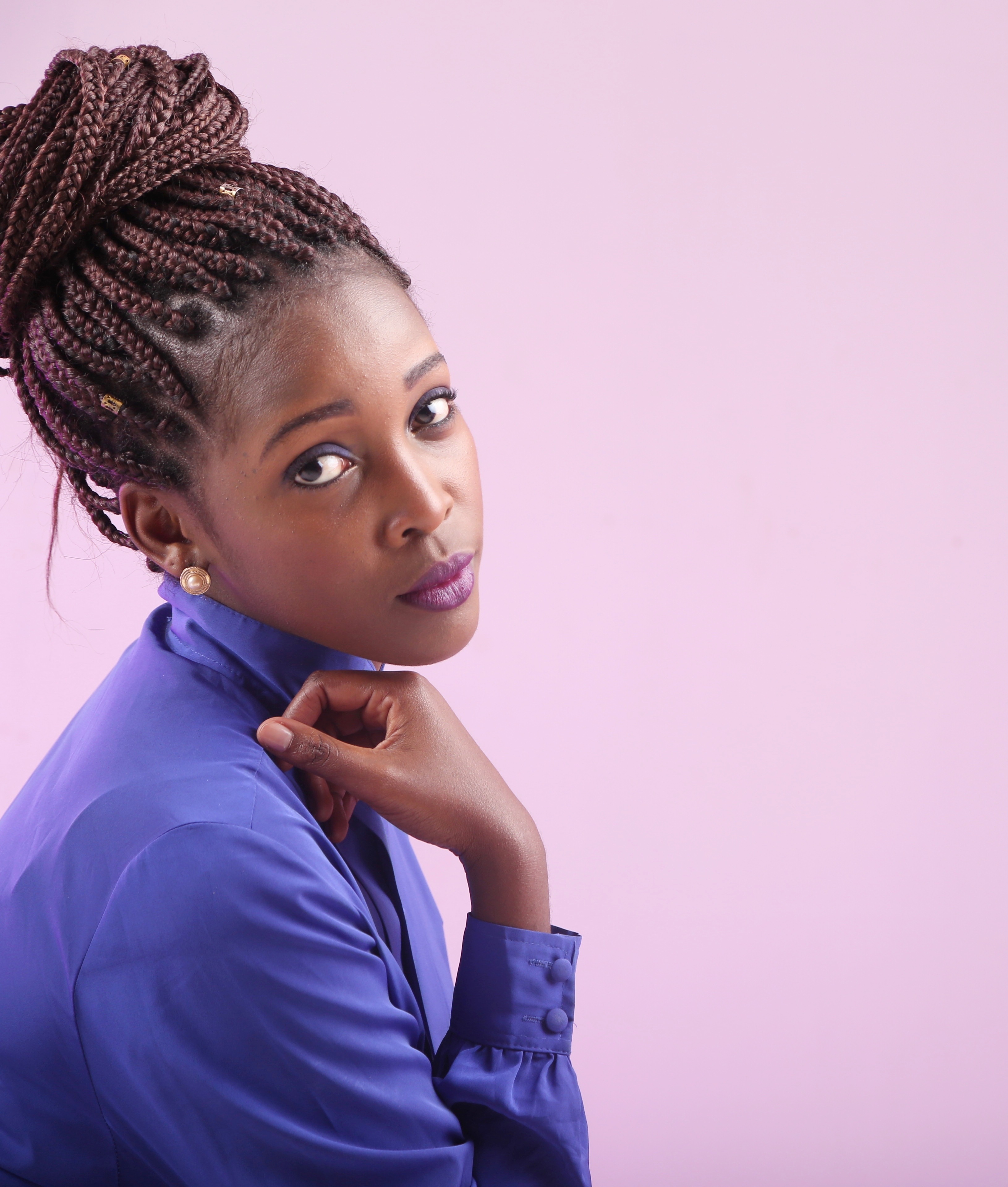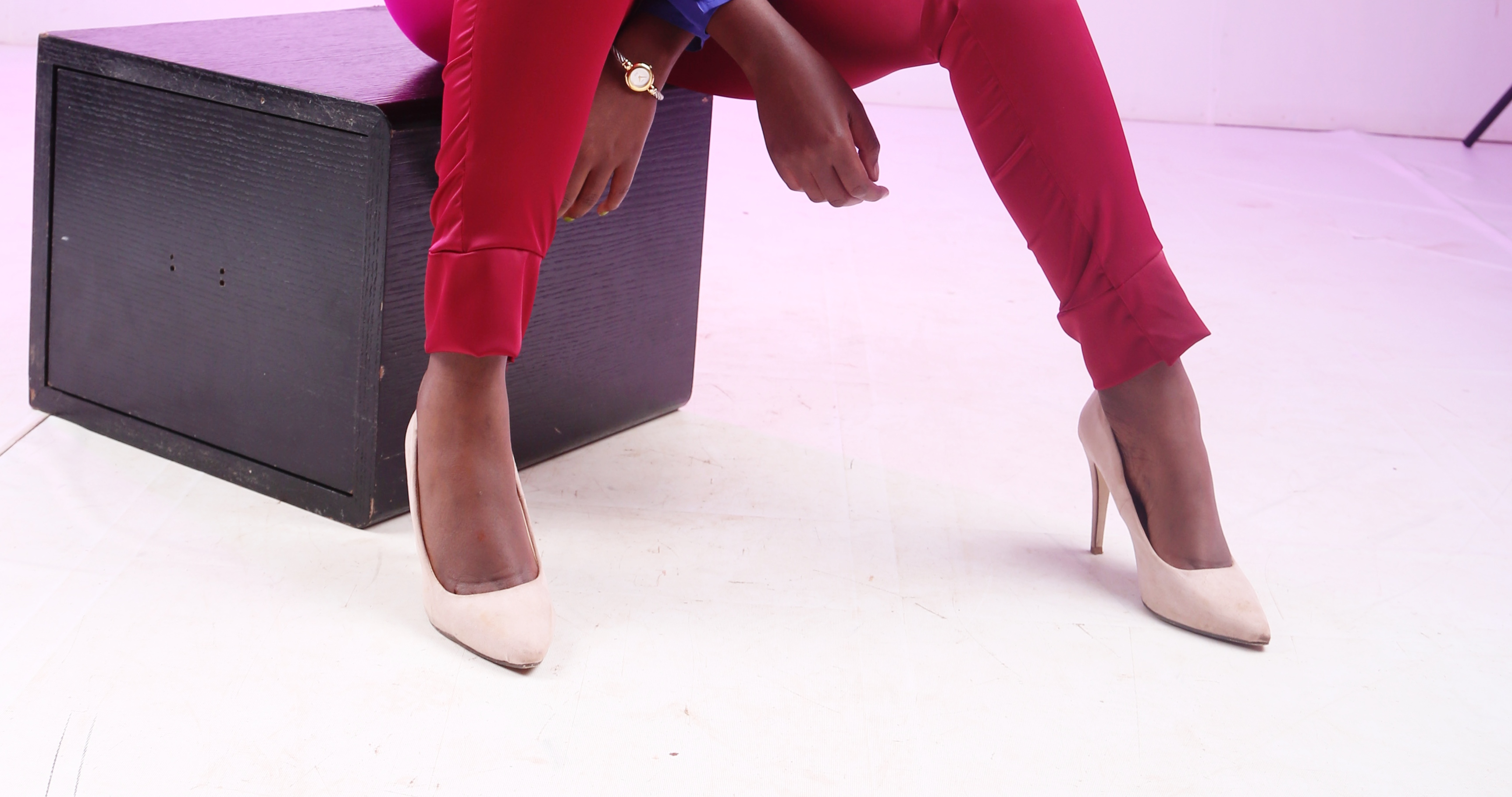 Thanks for stopping by and be sure to add me Instagram itsmayabee and on Snap Chat itsmayabee11
Shirt – Thrift (Anne Klein)
Pants – Custom made
Shoes – Atmosphere
Stay Fab
XOXO
MayaBee