Do you guys remember that red number from Kampala Fashion Week last November? (Check out post Here) Well Rwandan designer Sonia Mugabo did it again. I must say confess – i am extremely picky and weird with my clothes, food and so many other "important" aspects in life. I always prefer to make  my own specific decisions so i am not such a staunch believer in someone studying my style and getting it right, but guess what Sonia did it. Twice.
I used to have this weird norm of keeping certain outfits for certain "special' occasions even if i had none scheduled LOL, which i am guilty of with this dress. Explains why i pulled it off the rack six months later.
To be honest i was a little skeptical about this maxi dress for the first 10 mins after i picked it up that i had find parking by the road side to have an exhaustive look (Yes, i take my clothes that serious so i could not wait to get home). A few seconds after my dim car lights were on, i was more than pleased. The print of this dress spoke so loud to me and the rest was history. I didn't have much to do while putting this look together unless i wanted to look like a Christmas tree gone extremely wrong , so i accessorized simply – opting for  a pair of statement earrings, a cocktail ring and a round hat. I am absolutely obsessed with these rounds hats, and for those that follow me on Snap Chat (itsmayabee11) must have realized i wear a hat at least once a week – my defense is i have three that look almost the same LOL.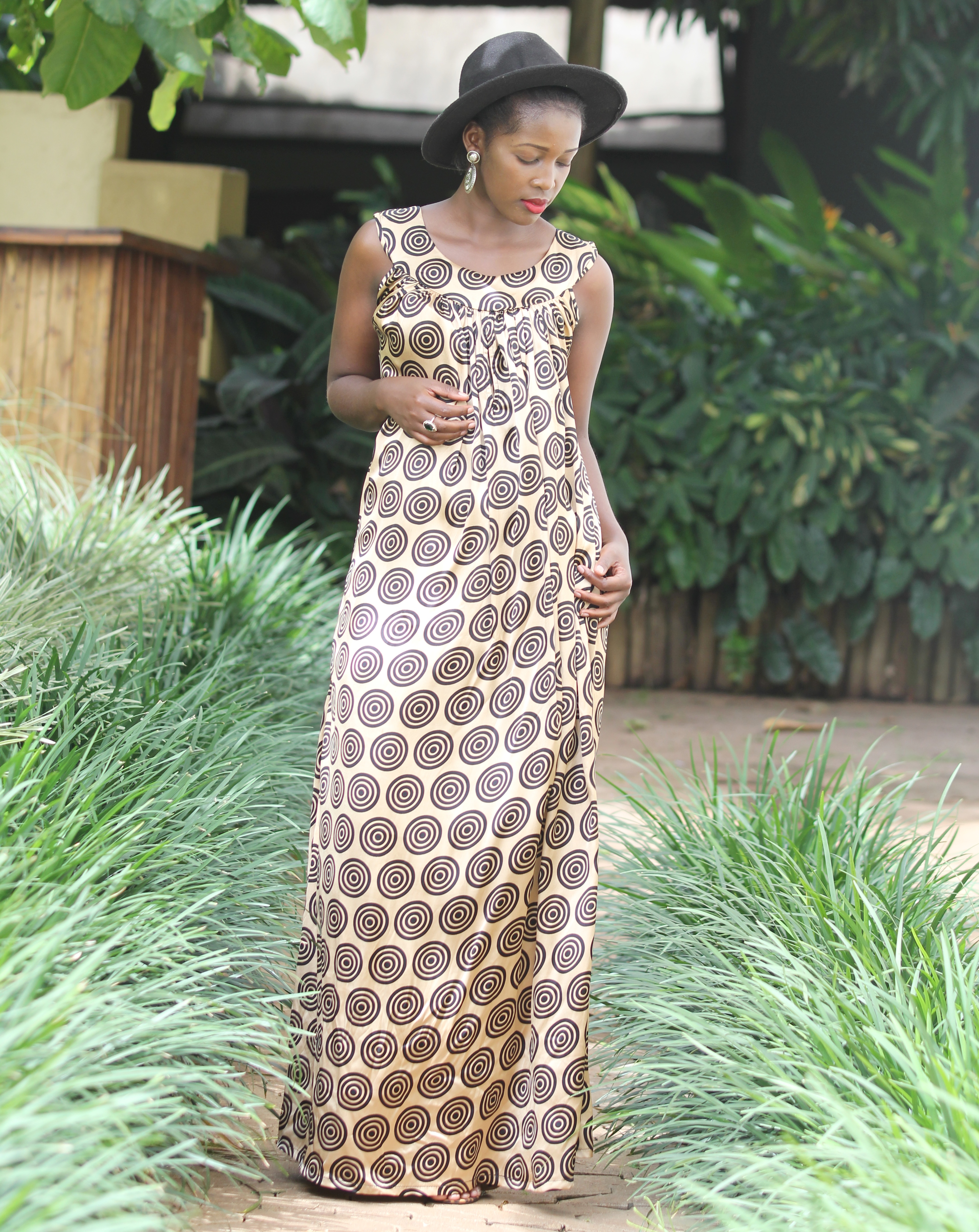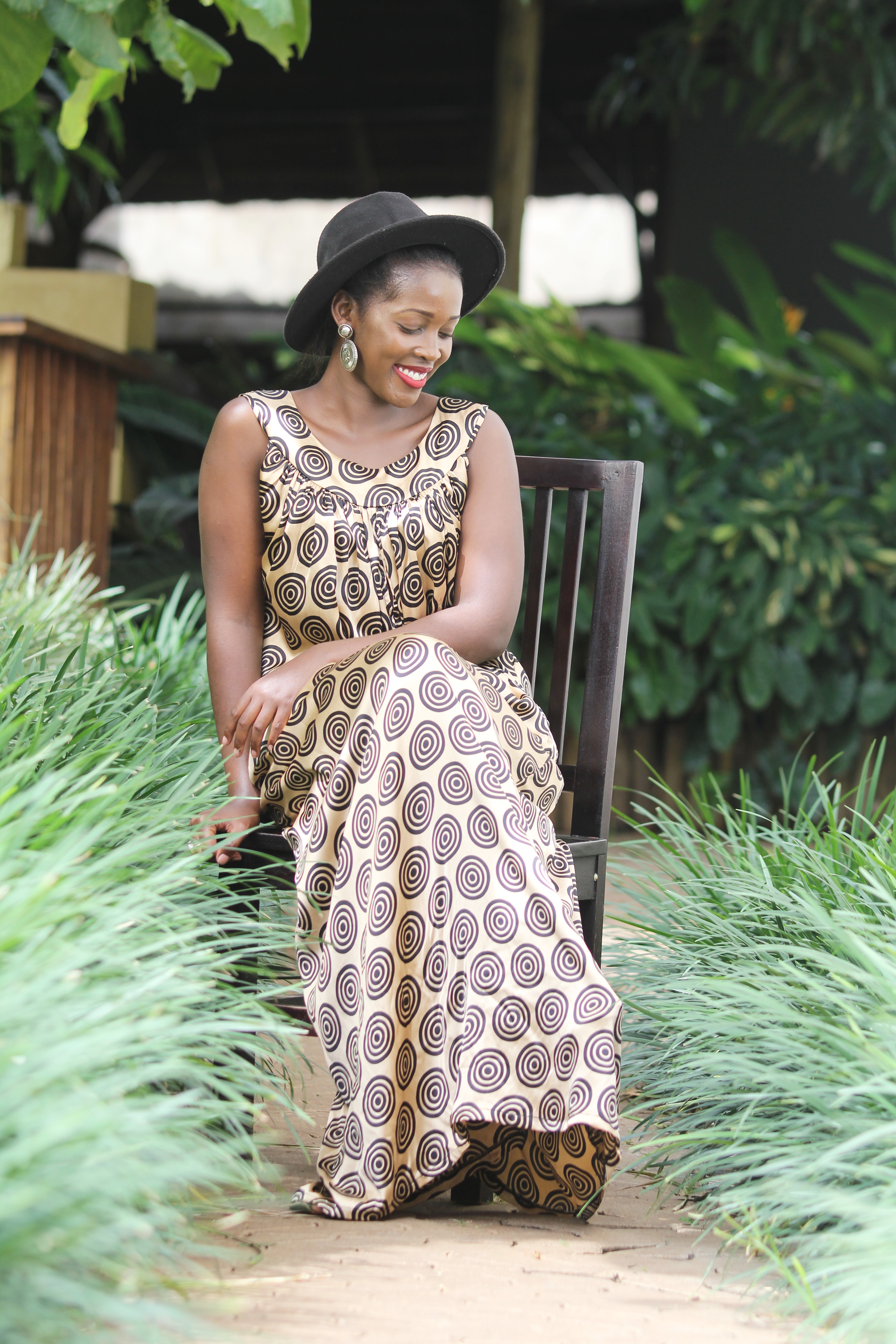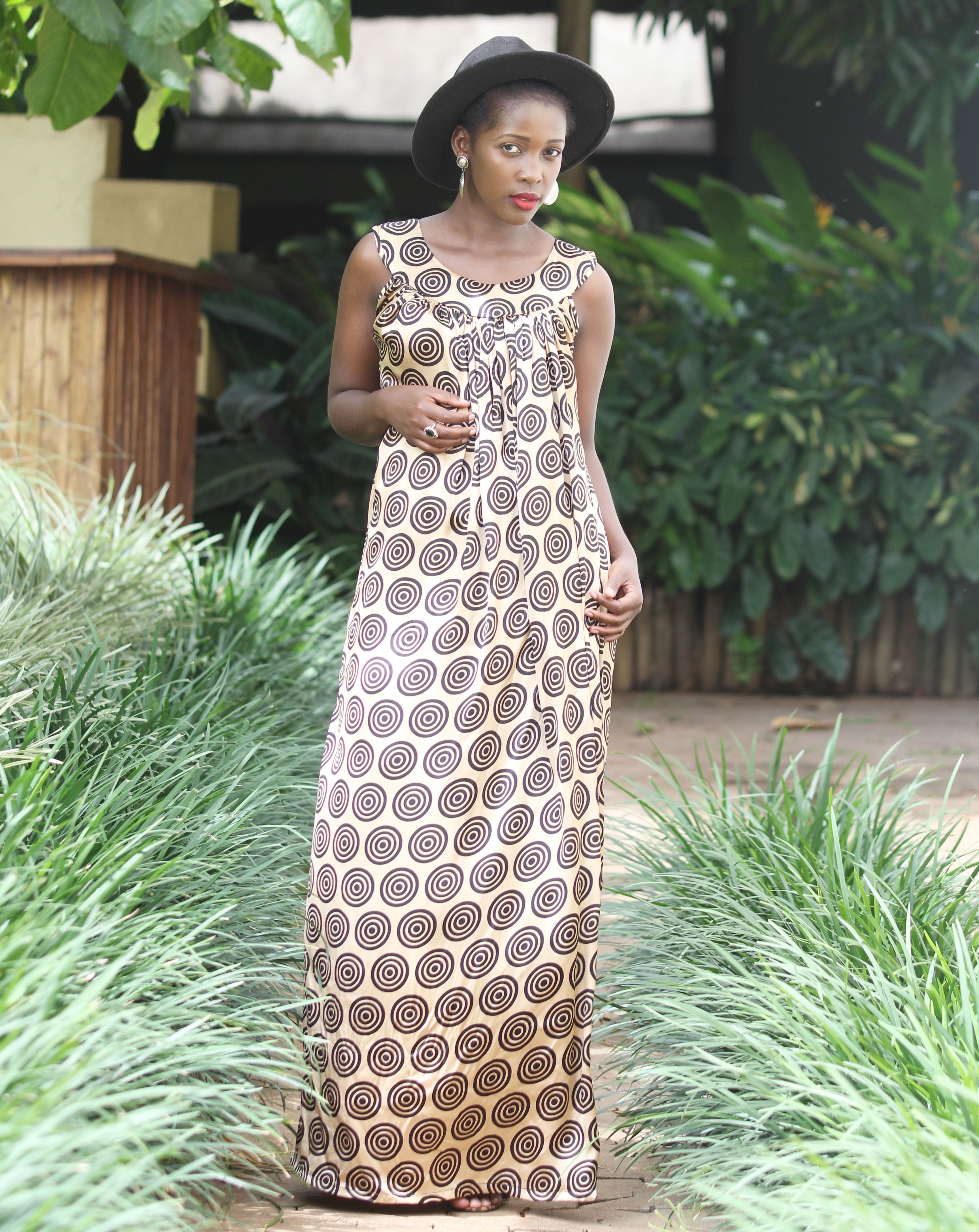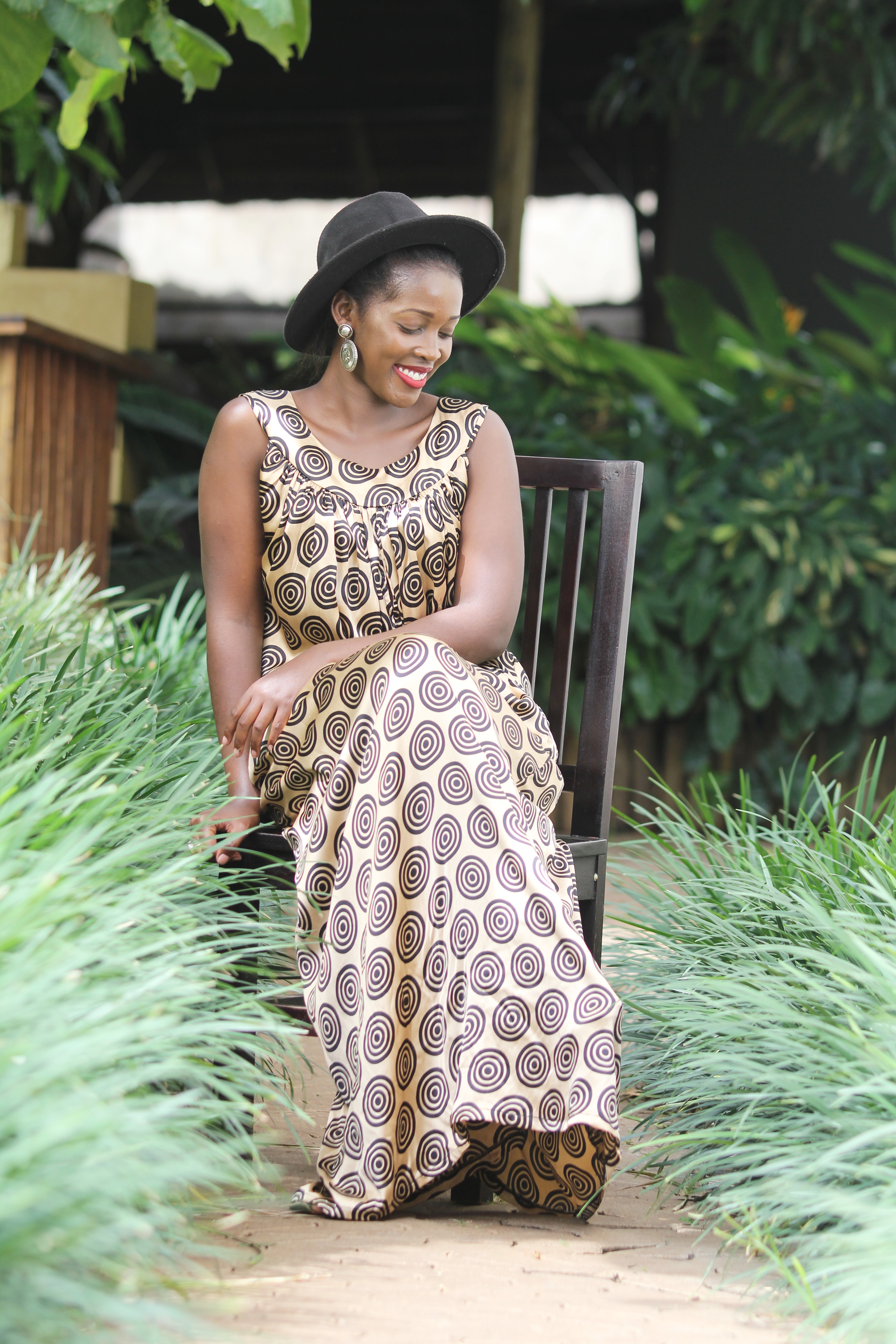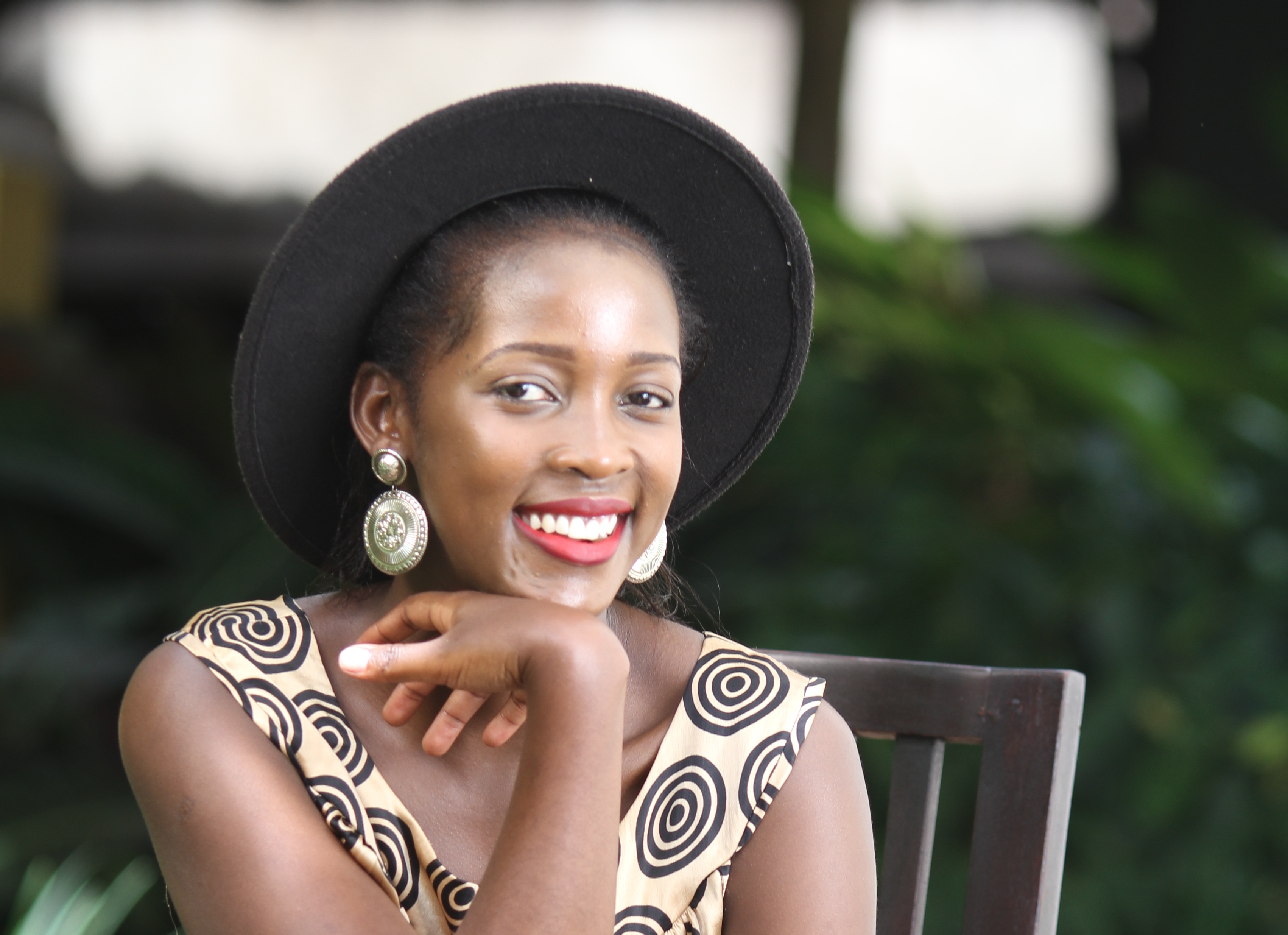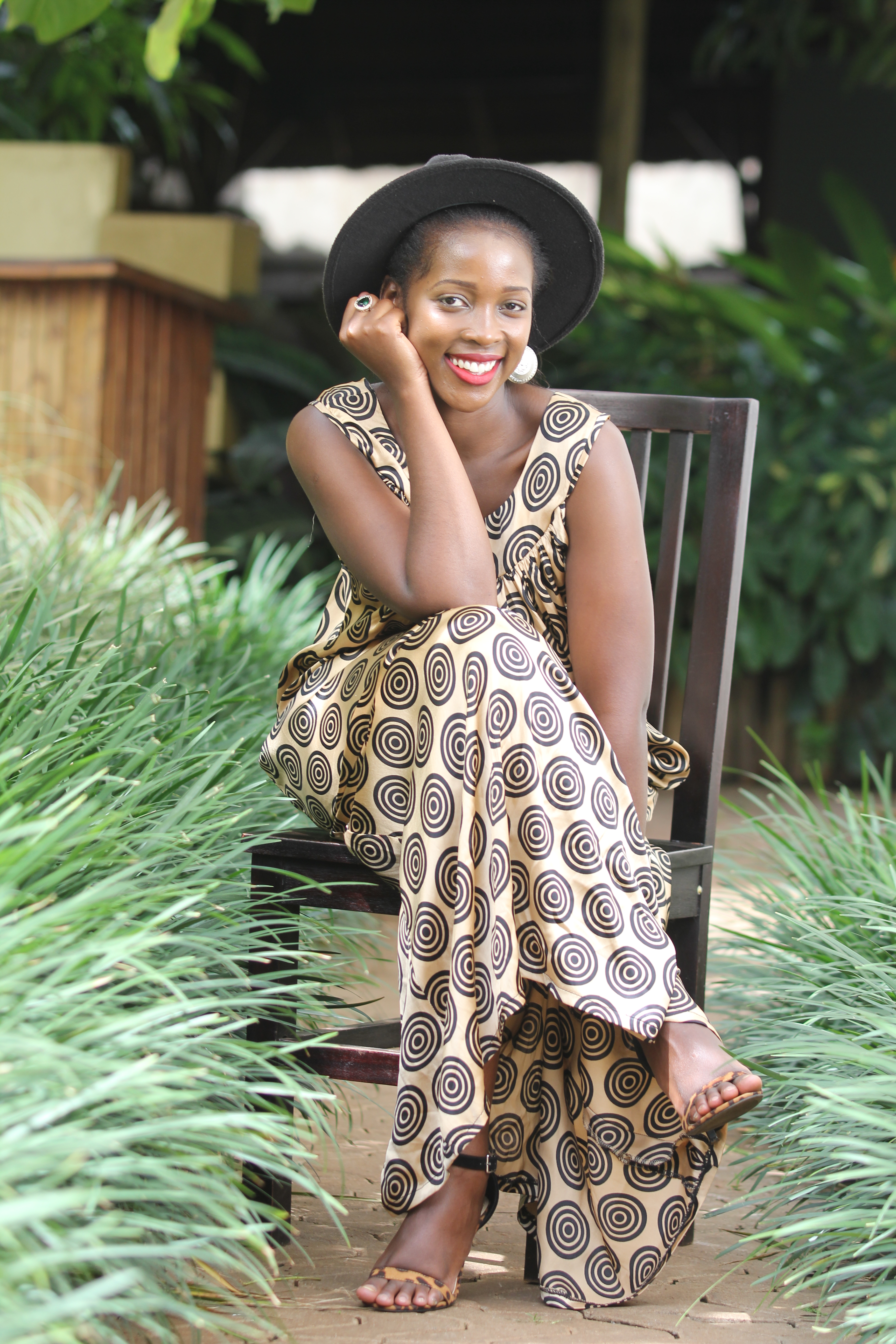 Be sure to add me on Instagram @itsmayabee and Snap chat  itsmayabee11.
Dress by Rwandan designer Sonia Mugabo +250 738 303 148
Stay Fab
XOXO
MayaBee