May Oh May…. Reminds me of myself. May – Maya, but that was quite obvious right?  I have been anxiously waiting for this month because this is when "Itsmayabee"  makes a year – we are making a year guys. I am over the top and i am sure some of you can relate, thank you for all the love, support, criticisms and everything – you can not imagine how grateful i am loves.
 Sooooo…how was your April? Mine was great and guess what? I got pranked at the beginning of the month, i could not believe i fell for it. I imagined the Fool's Day hype was so 2001 but looks like i was wrong.This post is long over due, i know. May started of really crazy for me but i am definitely trying to find some balance, so don't worry the posts will  keep coming.
Dreaming:
So BIG. So help me God.
Sipping:
On some water. I make sure water is the first thing i have the moment i woke up and it does wonders to my system. Y'all should try this.
Eating Munching:
On banana crisps, and its just 7am – I am hooked on this stuff.
Craving:
Pistachio frozen yogurt which I will reward myself with after two weeks of consistent gym and home workouts. I am trying to improve my self-discipline.
Listening:
To the birds chartering outside my window.
Drinking:
More and more healthy juice. I must say i am absolutely hooked and i recently invested in some juicers which are huge upgrade from the blender LOL -y'all know the energy that comes with blending and sieving right? So the entrepreneur in me saw an opportunity and decided to "GO FOR IT". I have started a small business "Juice With MayaBee" as i thought i could spread this goodness to all the amazing humans in Kampala. I am currently working on a short menu of juices and smoothies which i will definitely share with you guys so be sure to hit me up for some goodness.
Wearing:
More nude and brown lip colors which I absolutely love. This makes me think about my dark lippies I gave away thinking I would never wear them and now I have to buy more. Moral of this story – be patient with cosmetics, they might just serve the purpose at a later stage.
Reading:
Conjolted. A poetry book by my lovely brother Ibrahim Balunywa, he's got some good stuff – check out his page Here if you want to fall in love.
Watching Following:
The Good Wife Season 7.
Bookmarking:
Patricia Bright's delivery video. I have watched it over six times and I shade a tear every single time, it is raw and extremely emotional. Check it out Here.
Can't Believe:
This is the last season of the Good Wife, I am definitely going to miss it. I need to find a replacement – maybe Game of Thrones? Yes, I am one of the very few people that has never watched an episode of the very famous Game of Thrones.
Liking:
The chilly weather this morning but i hope the sun is out at midday.
Knowing: 
That not everybody will agree with you and what you do but if that's what you want, then you gotta keep doing you.
Deciding:
To just "GO FOR IT". Everything i want and not let anything get in my way. I honestly feel like i have been holding back for so many reasons but mainly i believe in God's timing and i feel like This Is It.
Enjoying:
Every single step of building my brand.
Loving:
My new hair do. A girl needed a short break from the daily styling.
Noticing:
That i don't snap as much anymore, i wonder how the day goes by. But today i will definitely be killing your snap so be sure to catch up (itsmayabee11).
Excited:
About a project I am working on .
Needing:
A manicure and pedicure like yesterday.
Going:
To bed exhausted but with a smile on my face. Alhamdulilah.
Waiting:
For Queen Bey's next move after Lemonade.
Thinking:
About what to wear today. Was thinking one of the pieces from my project- a girl's gotta market herself right?
Wishing:
I would work with a female photographer, any suggestions? I have tried to ask around but i have not succeeded. Not that i don't love my current photographer, i do but i feel like i should support some ladies out there.
Praying:
That this second year of "ItsMayaBee" is better than the one before.
Wondering:
Why my face is breaking out so much lately. I used to fuss about that one pimple on my face and now I have to look at over 10 of them on my right cheek. The notion "you never know what you have until it's gone" is fitting just right with this.
Giggling:
About my current obsession with loyalty cards from my favorite convenience stores (Nakumatt and Jazz Supermarket) which gives me the old lady feel. I wonder if it's just part of me growing up or it's just my love for a good discount.
Looking forward:
To the Kampala Restaurant Week Media launch this afternoon. Y'all know i love me some good food.
Can't wait:
To show you guys some of the pieces i am working on for my own ready to wear clothing line for the ladies "Customized By MayaBee – Simplicity meets Detail". It's been a crazy couple of weeks since we started the work and i know it's yet to get worse but the feeling is worth it. I really hope you guys like the pieces and support your girl :).
Always Grateful:
For you. Thank you for stopping by and for all the support.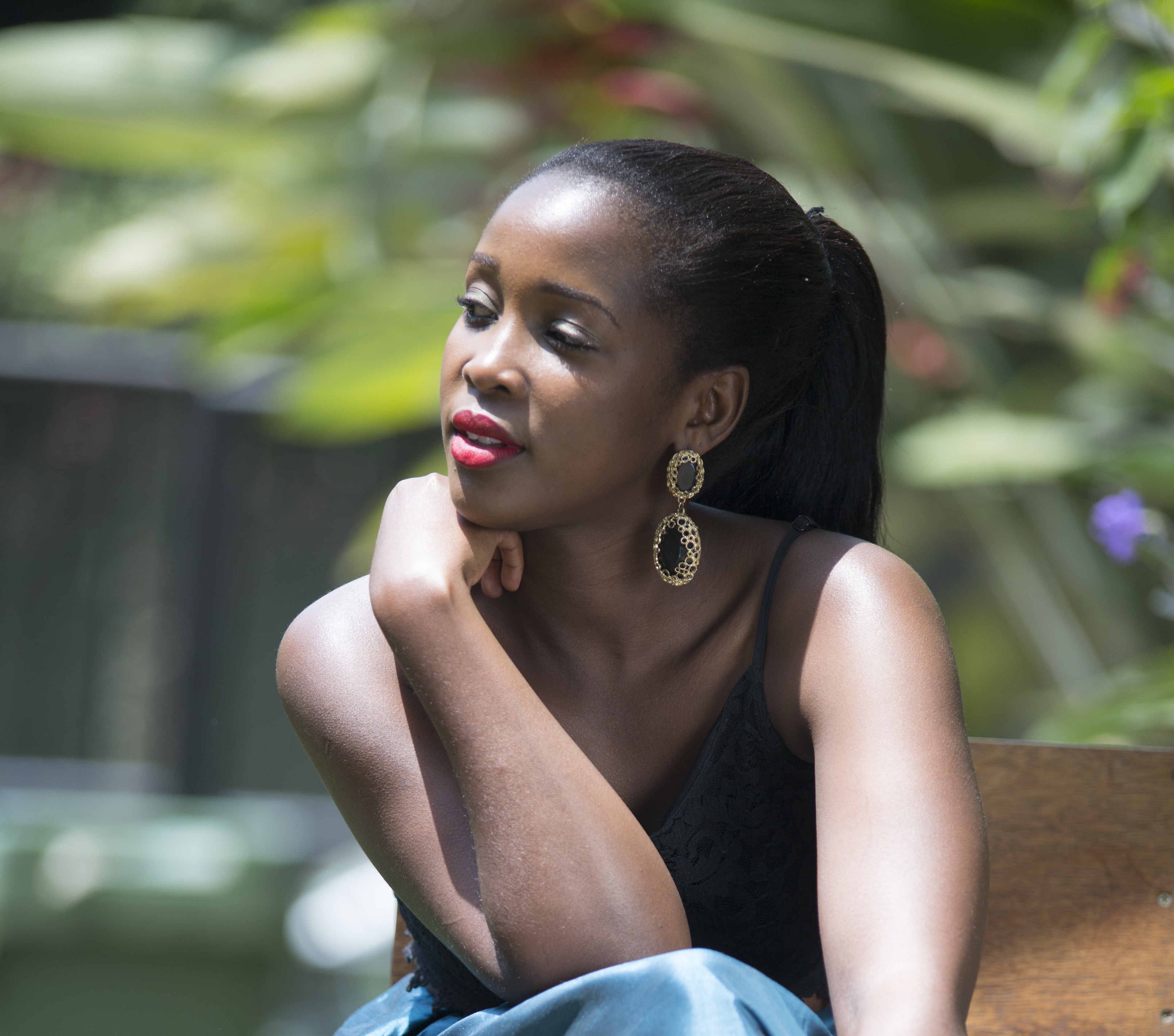 Be sure to add me on Instagram @itsmayabee and Snap chat  itsmayabee11.
To an amazing May
Stay Fab
XOXO
MayaBee