Anybody in the mood to feel a little sexy? Ladies we all know the power of lace – it has worked wonders in the bedroom with the lingerie and now with so many fashion forward pieces, lace is a favorite of many designers. So if you feel like modestly showing some skin, then lace is your best friend  – you know that feeling of revealing and yet not so revealing? Yes that one.
Whenever i am in the playful mood, prints are always first in mind and the explicit beauty about fashion is that it lets you freely express yourself and exactly how you are feeling – so despite my everlasting love for well fitted clothes, my style is quite diverse as i express myself through my clothes. This ballerina paneled skirt defines part of my diversity, i love the mustard color  and the playful black leafy print is everything. Needing to feel a little sexy that day, this lace top was perfect for my mood – modestly revealing. Some people prefer to cover up and wear a camisole underneath a lace top like this unlike myself who throws on my best black bra and i am good to go (only because i don't have a lot to cover in that area, if y'all know what i mean LOL).
I love to add a little edge to my looks and this wide brim hat did exactly that. I accessorized with a pair of statement earrings and a small black and gold belt to extenuate my waist just a little bit. I went with a pair of black heel sandals with a leopard print strap at the front and a small orange strap bag for the contrast i needed.
Are you a lace lover? How do you wear your lace? Fully covered with a camisole or almost bare like myself?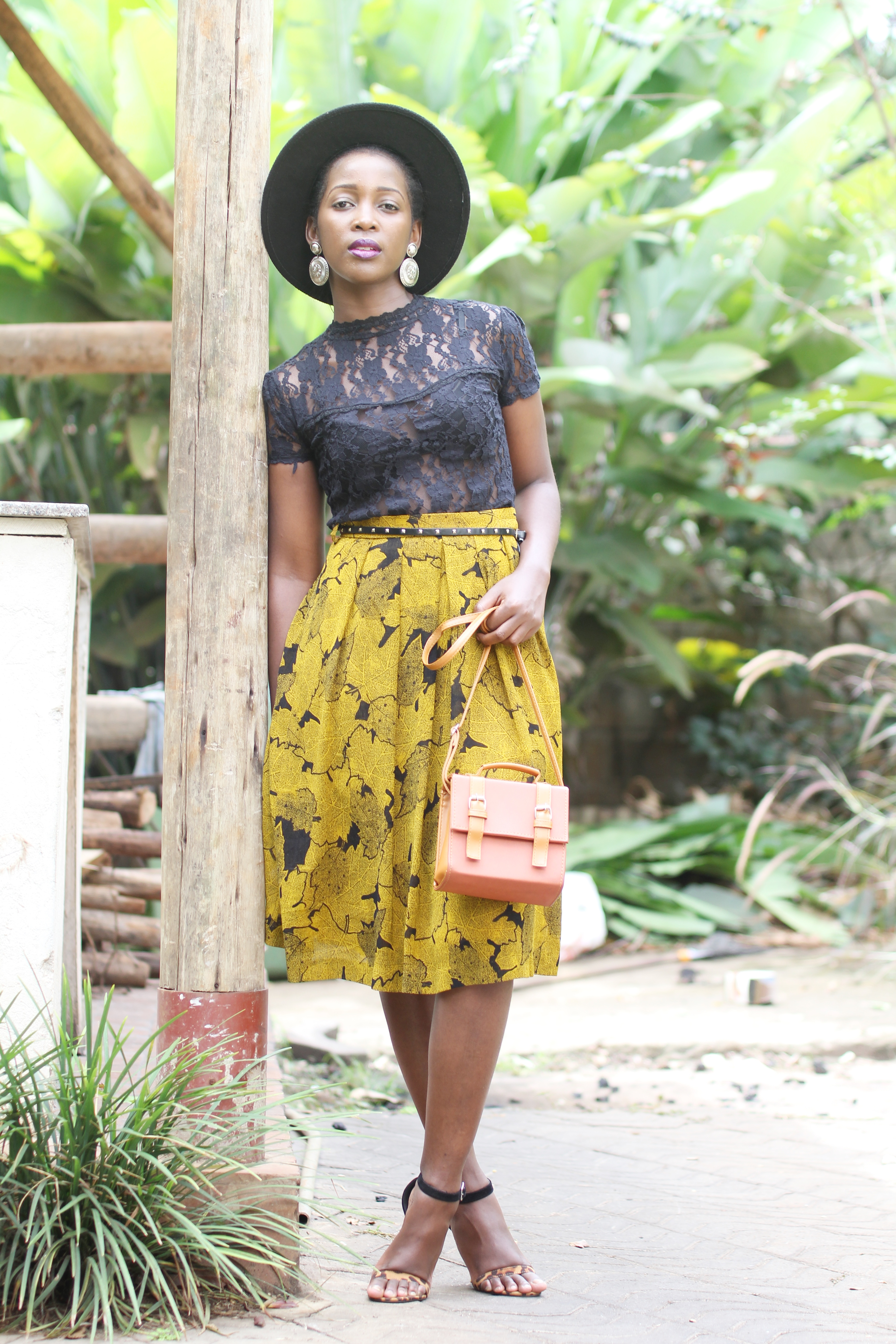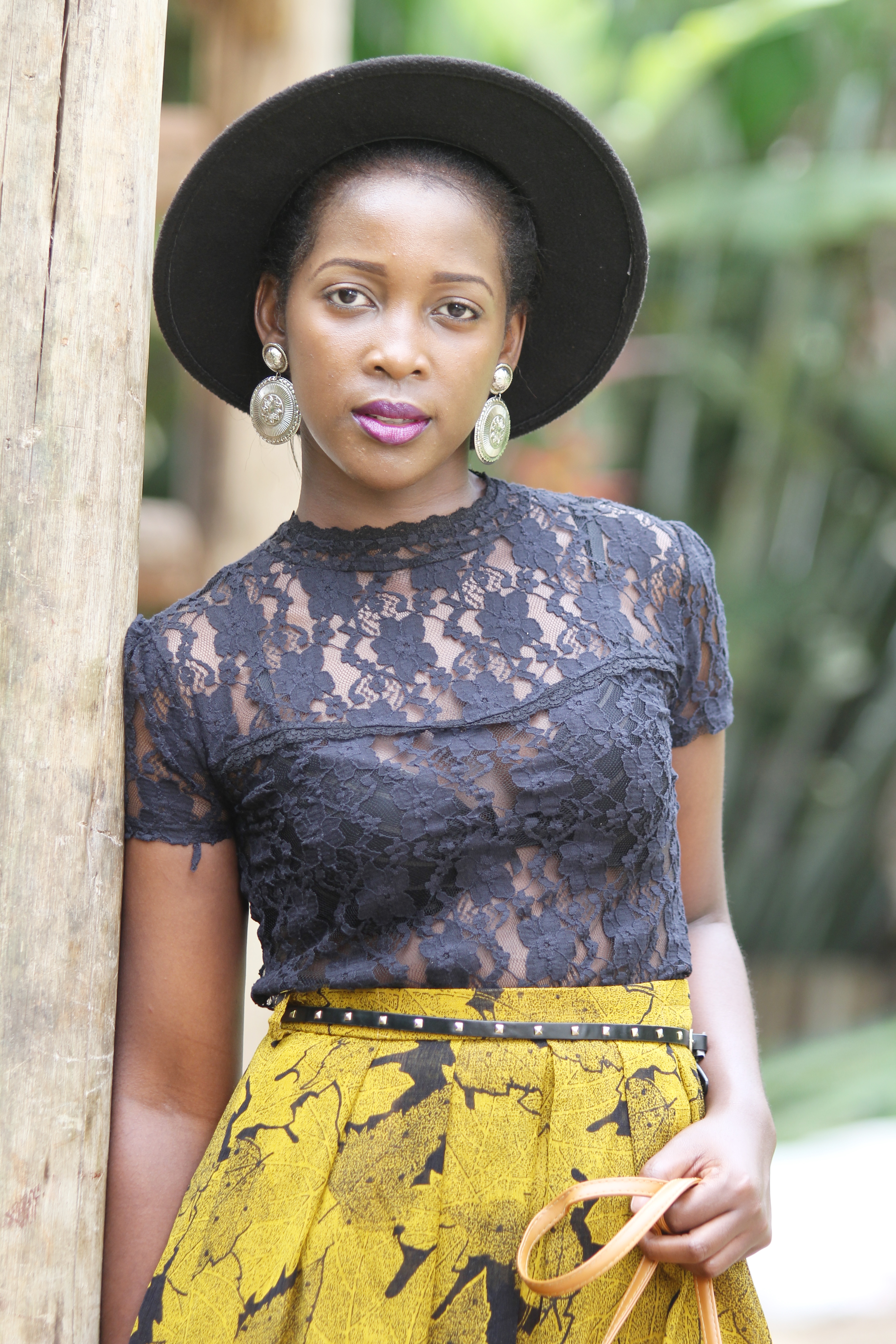 Be sure to add meme on Instagram itsmayabee and Snap Chat itsmayabee11 for quick catch ups.
Top – Forever 21
Skirt – Thrift
Shoes – Atmosphere
Hat – Gift
Stay Fab
XOXO
MayaBee