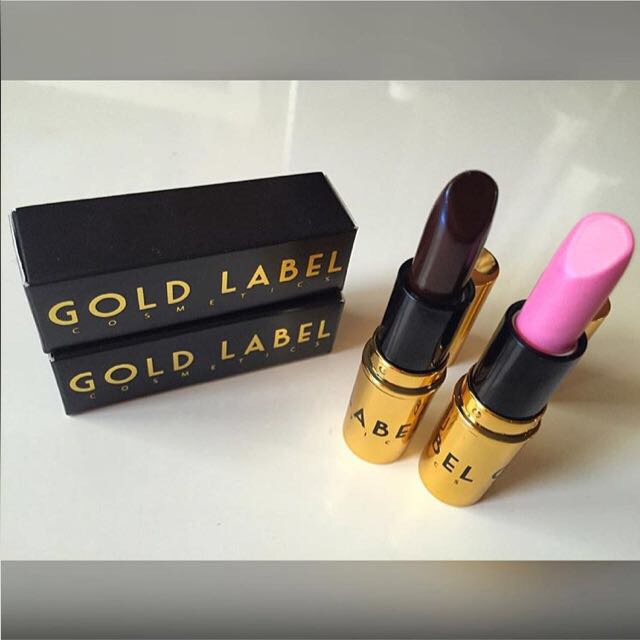 On Saturday the 6th of February I was honored to attend the Gold Label Cosmetics launch in Uganda at the Sheraton. This was an invite only cocktail party organized by Tasha of Tee Events who's a long time friend of mine (See, I told you I got the right friends😜) to introduce the Gold Label cosmetics specifically the luxury line of heavily pigmented lipsticks to the Ugandan market, which i thought was such a brilliant idea seeing as us Ugandan ladies love to get our glam on.
Officially launched in 2012, Gold Label Cosmetics started out as a fun venture for makeup artist, Kristen Elise Brown to create a cosmetics line that had women from all walks of life in mind. Whether you're a mogul, a stay home mom or an executive on the rise,  Gold Label Cosmetics can take you ANYWHERE!
Gold Label Cosmetics is a color cosmetics company for the beauty enthusiast who seeks opulence convenience. The makeup line that has featured on hit TV show B.O.R.N. To Style and Project Runway. Gold Label Cosmetics' mission is to encourage women to proclaim their beauty everywhere they go. Makeup artist turned beauty entrepreneur Kristen Elise Brown is on a mission to encourage women everywhere – and of every shade – a way to celebrate their unique beauty. As the brains behind Gold Label Cosmetics, she has created a luxury line of lipsticks (and soon, matte lip pens) that are cruelty-, paraben- and gluten-free.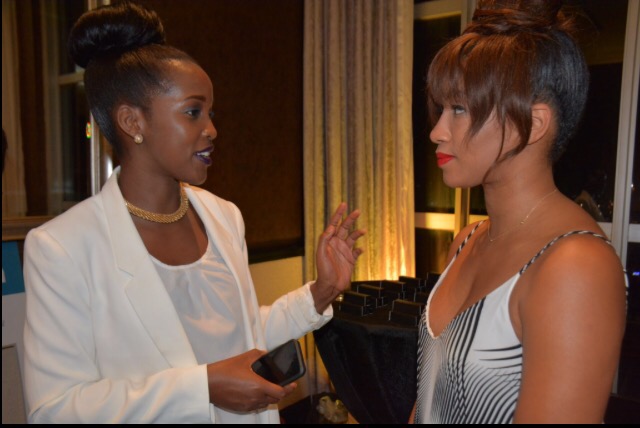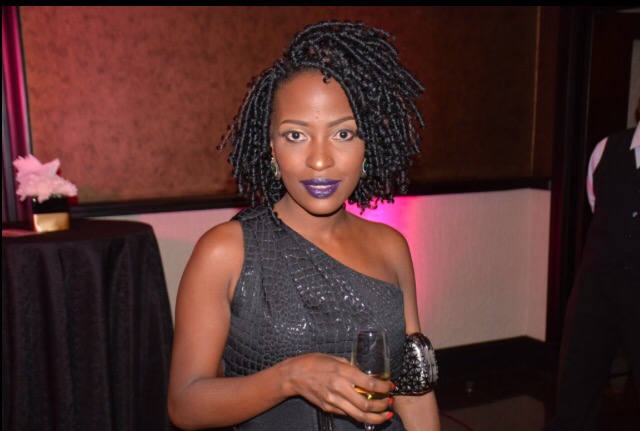 Tasha of Tee Events
It was an intimate event attended by about 30 people majority being ladies of course. The crowd was a perfect fit for me – not too big and just the right people as i managed to meet a number of cool people that kept me entertained the whole evening ( for those of you who didn't know i am pretty shy). For those of you who have been following my blog now know i love me some good food – i must say i was quite impressed by the food that was served and the drinks were on deck the whole night too. Have you ever attended a cocktail party and the drinks run out? Sucks right? So i must give a big Kudos to Tee events for pulling off this event, which was very short notice by the way.
And No, the food wasn't the only highlight of the evening – we got to try on the Gold Label lipsticks while we sipped on champagne and enjoyed the salmon. This explains why i have different lip colors in the pictures, i came to the event wearing my usual red lip and when i tried the different Gold Label shades, i was hooked to 1978 which is a very deep shade of purple. And i must say i was extremely blown away.The gold packaging is awesome and the contents are just as golden. I must say i love the hydration this product gives to my lips without taking away from the rich hue.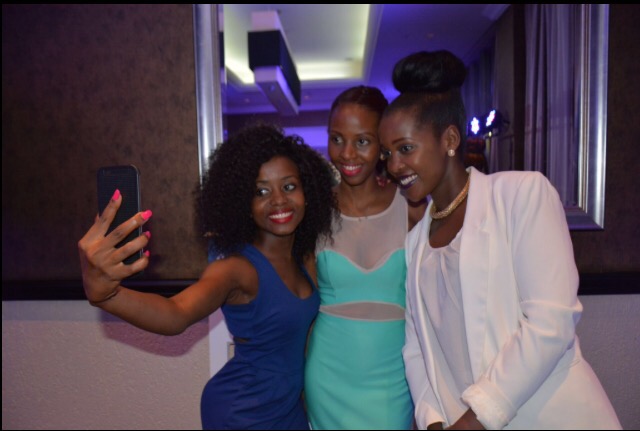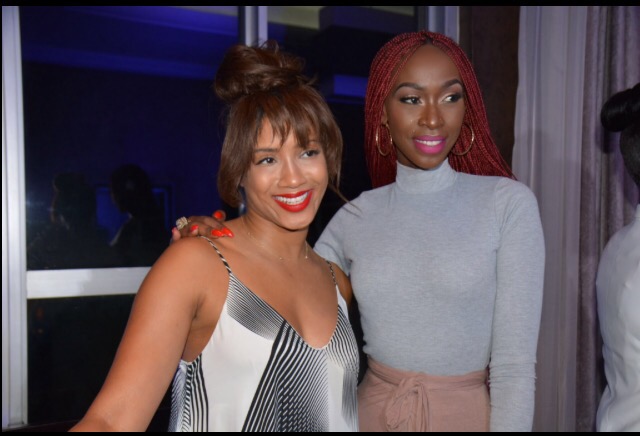 For inquiries on Tee Events and Lipstick orders in Uganda please call +256793412582
Stay Fab
XOXO
MayaBee