Do you know anyone who's not down for some good 'ol denim? I would love to meet them for a sit down and am sure that will be one hell of a lengthy conversation as I will need to hear an in depth explanation as to why anyone would deny themselves this fashion Goodness. Denim is a wardrobe staple that has never gone out of style and i doubt will ever go out of style – dating back to the good old Marilyn Monroe days, denim has always been an obsession in the fashion industry with different trends evolving over the years and my current favorite is the oversized denim jacket which I am absolutely loving. As y'all know I love me some wardrobe staples and denim definitely falls under this category, invest in a good pair of jeans, denim shirt or jacket and you won't have to worry about these pieces going out of style, all you need to do is pull out your creative fashion mojo and style these pieces differently over time.Dress it down or dress it up – denim gives you ability to express your style in so many different ways.
I am down for denim anything all day, everyday so I wanted to share with you lovelies some of "My" Do's and Don'ts to bear in mind while pulling that denim out of your closet.
DO:
Use denim shades to flatter or hide your body parts. We all live for pieces that flatter our bodies right? As a general rule, lighter shades of any clothing draw attention to the body parts they cover, while darker washes create a slimming effect – this applies to denim too. For many women like myself who live for even the slightest slimming effect around the hips, this means a dark pair of denim jeans and a lighter denim shirt or jacket is the most flattering way to go.
DON'T:
Go all out on the denim accessories. You must be thinking "what the hell is she talking about – i just saw Kim Kardashian rock that denim choker" ( Ps: denim chokers are another current obsession of mine). Well you can rock that choker as the only denim on your outfit if you want to keep it safe and aren't sure of the different denim shades and washes. Sometimes its best to be safe than sorry therefore if it's one of those safe days try and keep the jeans confined to your clothing – if you feel like it's denim outfit day then endeavor to be keen while pulling out those denim shoes, denim hat, a denim handbag, or any other accessory – you don't want to look like a walking denim tree.
DO:
Play with colors especially if like to keep your fashion choices "safe". Before delving into shades of double blue popularly referred to as "denim on denim or double denim", start out by pairing different shades of denim together. For example a white pair of jeans and a blue denim jacket, or black jeans and a chambray shirt. It's almost impossible to go wrong this way. I must admit I love me some denim on denim – quite chic if you get it right however one must bear in mind that you need to get the shades right which can be tricky sometimes.
DON'T:
Wear a denim outfit and accessories that are all the same weight or wash. Try pairing your dark wash denim outfit with a light wash choker.
DO:
Distress!! With the so many trends going on, distressed denim is obviously a favorite of many lately especially those with a daring sense of style. Something about distressed denim (ripped jeans) just blends itself well to the denim on denim look. From jeans, shirts to jackets everything is distressed lately, so don't be afraid to rip away and enjoy this trend. Do you have anything denim sitting in your closet and you wondering what to do with it? Distress it to switch it up from the Ordinary boring denim to something more funky and trendy.
DON'T:
Look to Westerns for inspiration. Do you think of denim on denim, and images of cowboys likely come to mind? That's not necessarily a good thing—you don't want to end up looking like a caricature. That means staying away from accessories like cowboy boots and hats that will change your whole look and sweep you straight to the farm.
DO:
Dress up your denim.Just like any other outfit, don't be afraid to elevate your denim outfit with luxe-looking items like your favorite statement heels, a tuxedo blazer, or a fabulous red lip. These are always the icing to the cake (outfit).
Are you a fan of Denim? What do you always bare in mind when wearing denim?
I hope these tips will come in handy for you on a denim day and remember my meat might just be your poison when it comes to fashion.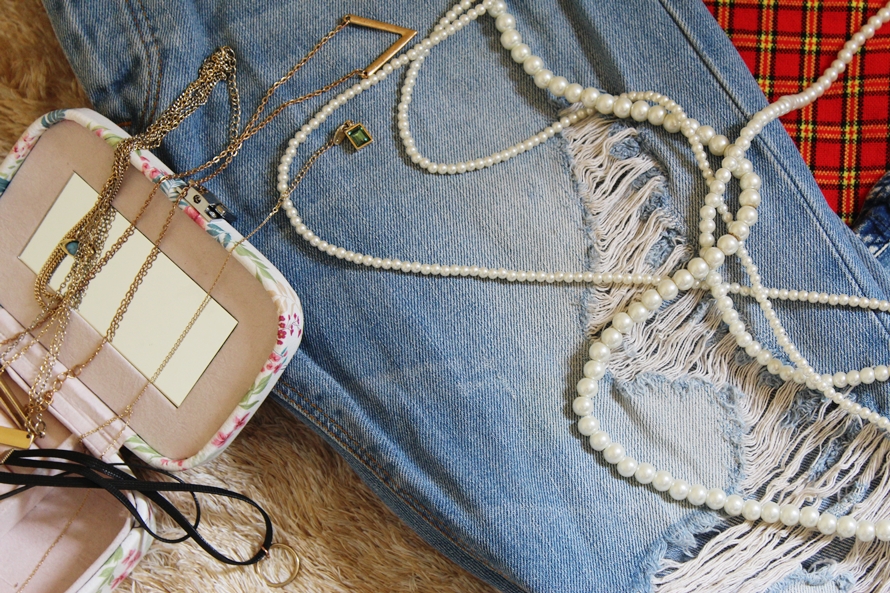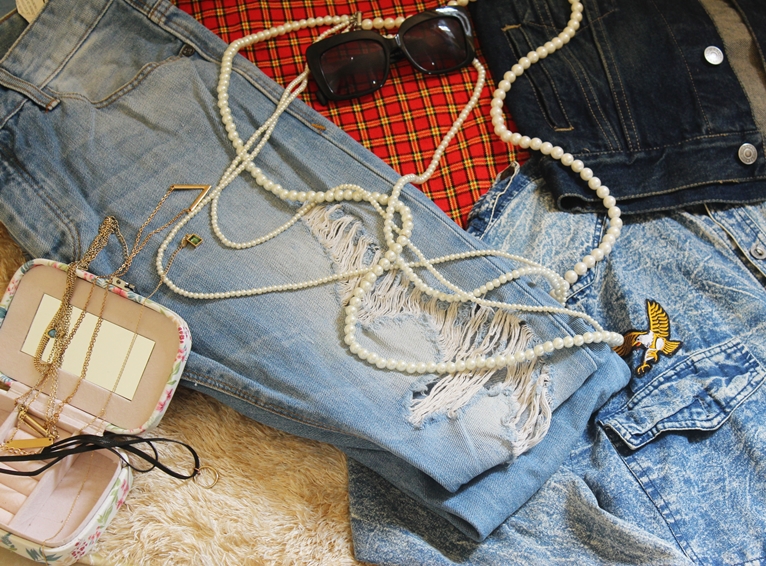 Be sure to add me on Instagram @itsmayabee and Snap Chat itsmayabee11
Thanks for stopping by!
Stay Fab
XOXO
MayaBee