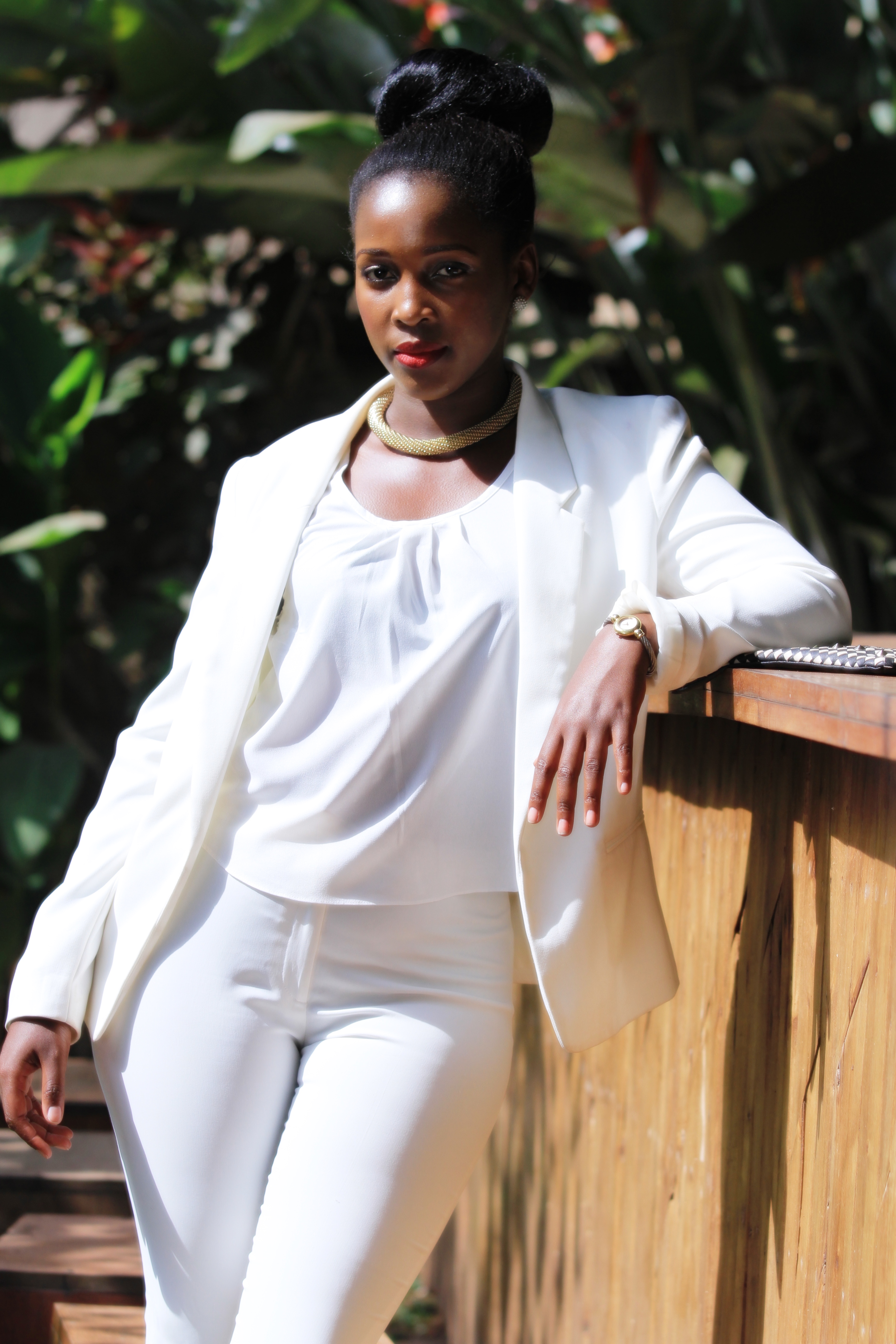 When I sing the "invest in a good blazer" song, y'all know I am on some serious business right? I kid you not; I love me a good 'old blazer. And remember when I told you I usually get extremely lucky when it gets to thrifts? Well I am balling in that department. As some of you might know I attended the Gold Label Cosmetics launch a few weeks ago (you can check out details Here ) and I must say I feel like the right thing do is to honor my promise of the full outfit details.
My outfits or certain pieces in my closet usually have memories and stories attached to them which I sometimes share with you guys, and this one is no different. Have you ever bought something simply because of a certain trait about it and not the item itself? Well this is the case with these pants which i now consider another one of my thrift jackpots. I these pants bought over 2 years ago because they were pretty cheap and I loved the color but with no intention to ever wear them. I tried them on for the second time since purchase last year in November and I did so only to check if I have gained a few extra pounds. Fortunately they fit the same way they did before which meant I was doing just fine – and that is when I decided to make them work for me. Ooh yes, I hate jumping on that little machine called a weighing scale. Real phobia by the way.
There's something about white and for the neutrals lover that I am, I keep falling more in love with this outfit every single time I look at it. Very effortless yet extremely chic – I am telling you, there is no need to speak to make a statement whilst wearing this outfit. I feel like the shoes gave the outfit the right amount of pop it needed and the clutch is the opposite of the usual bold colors cliché, icing the whole look perfectly.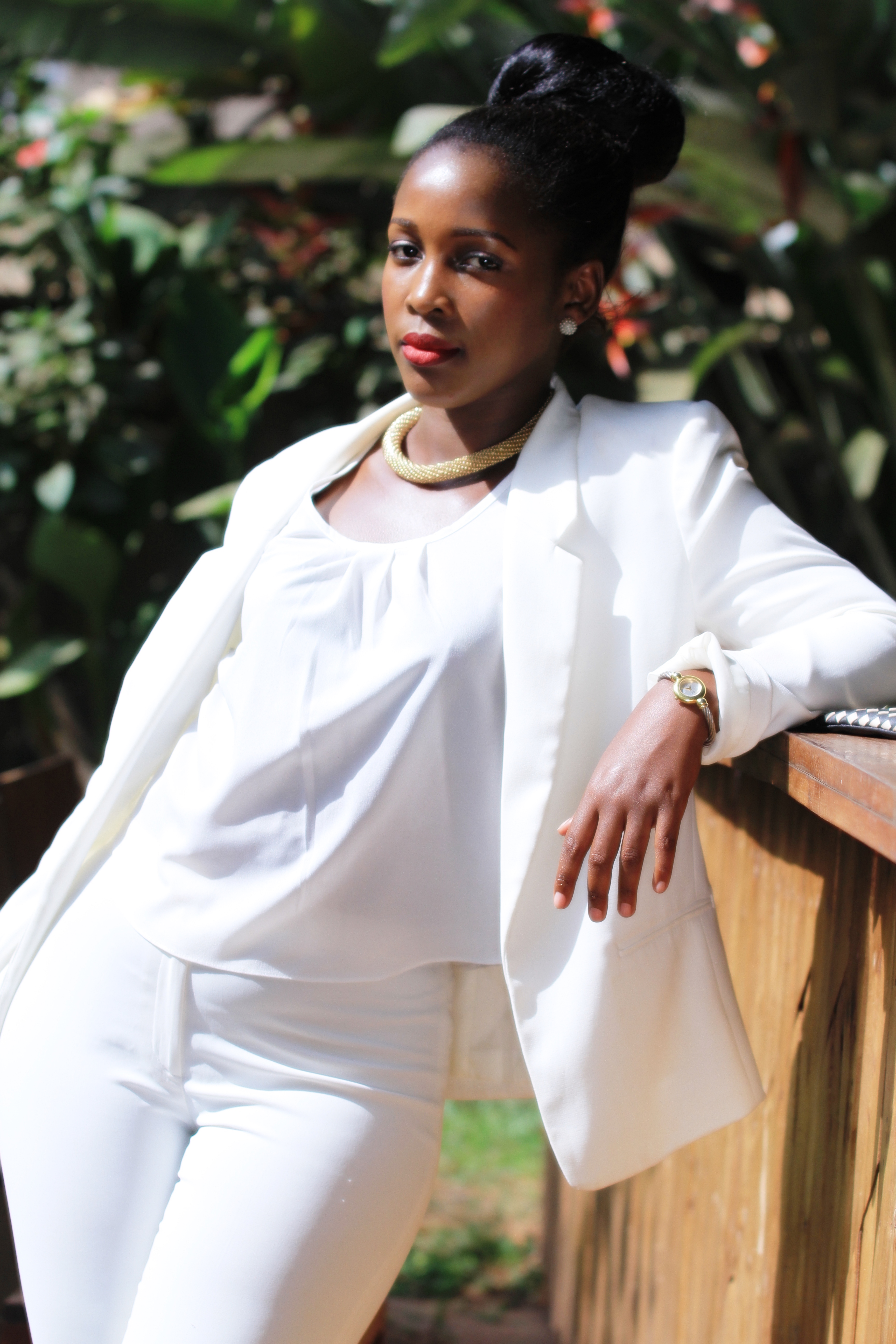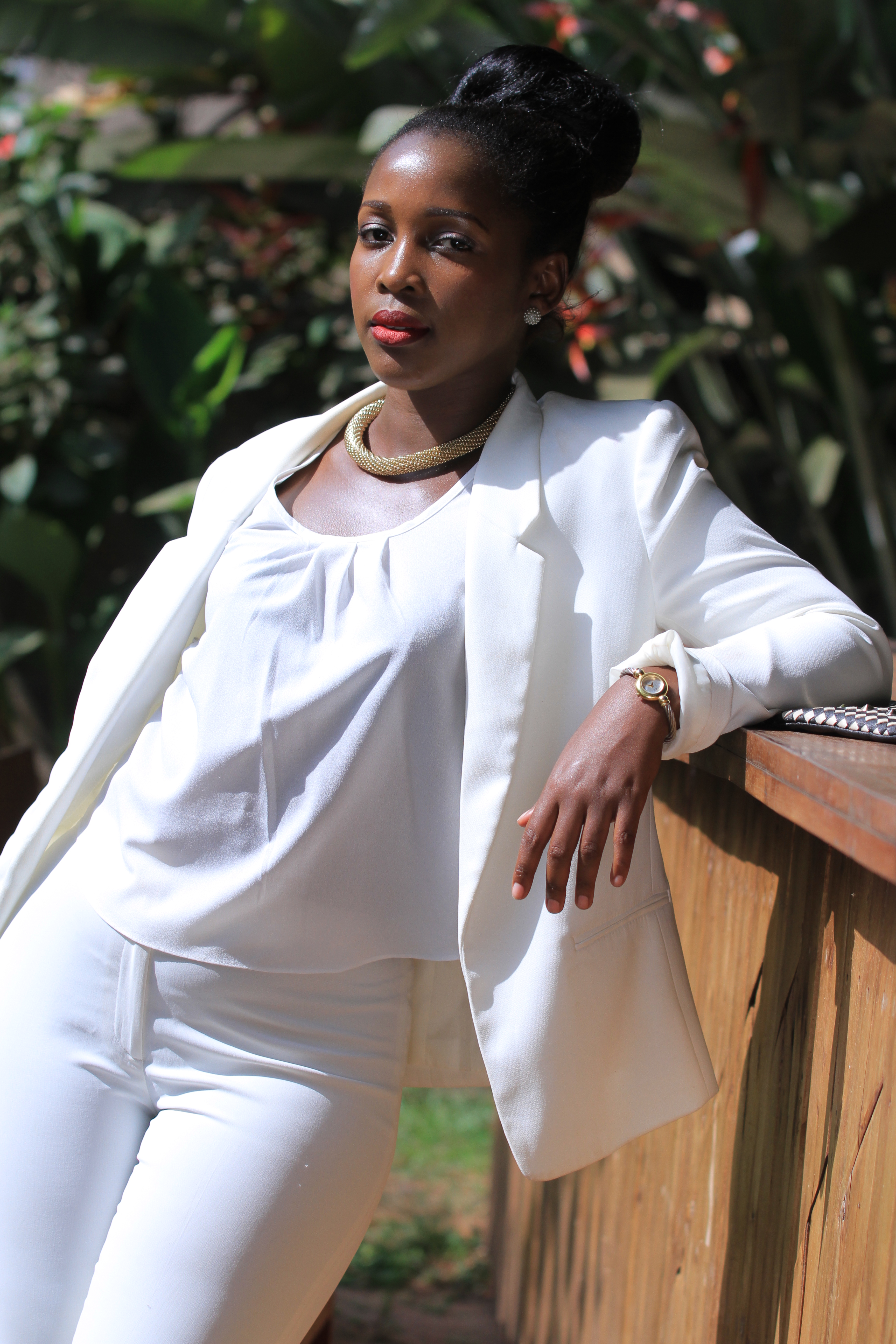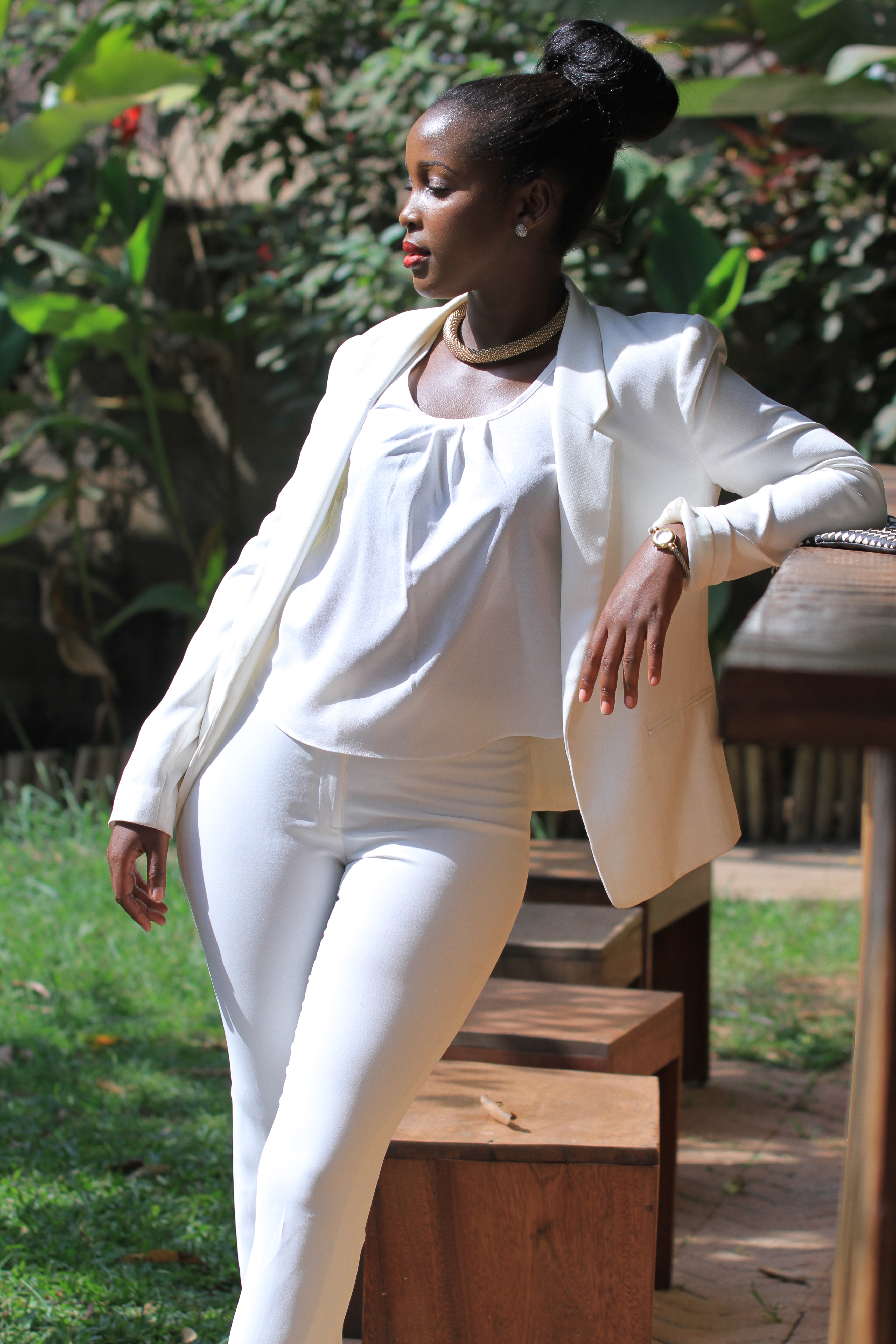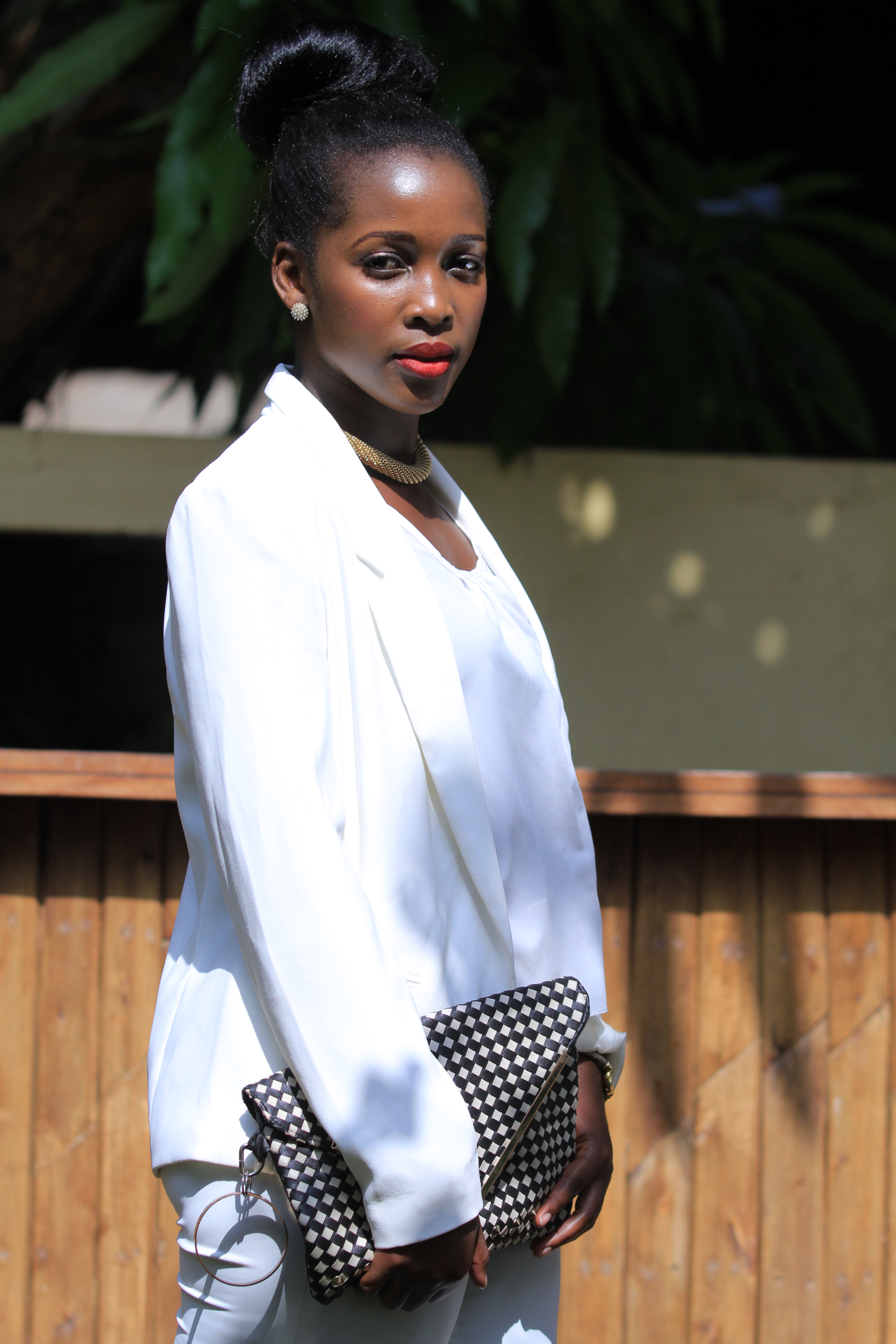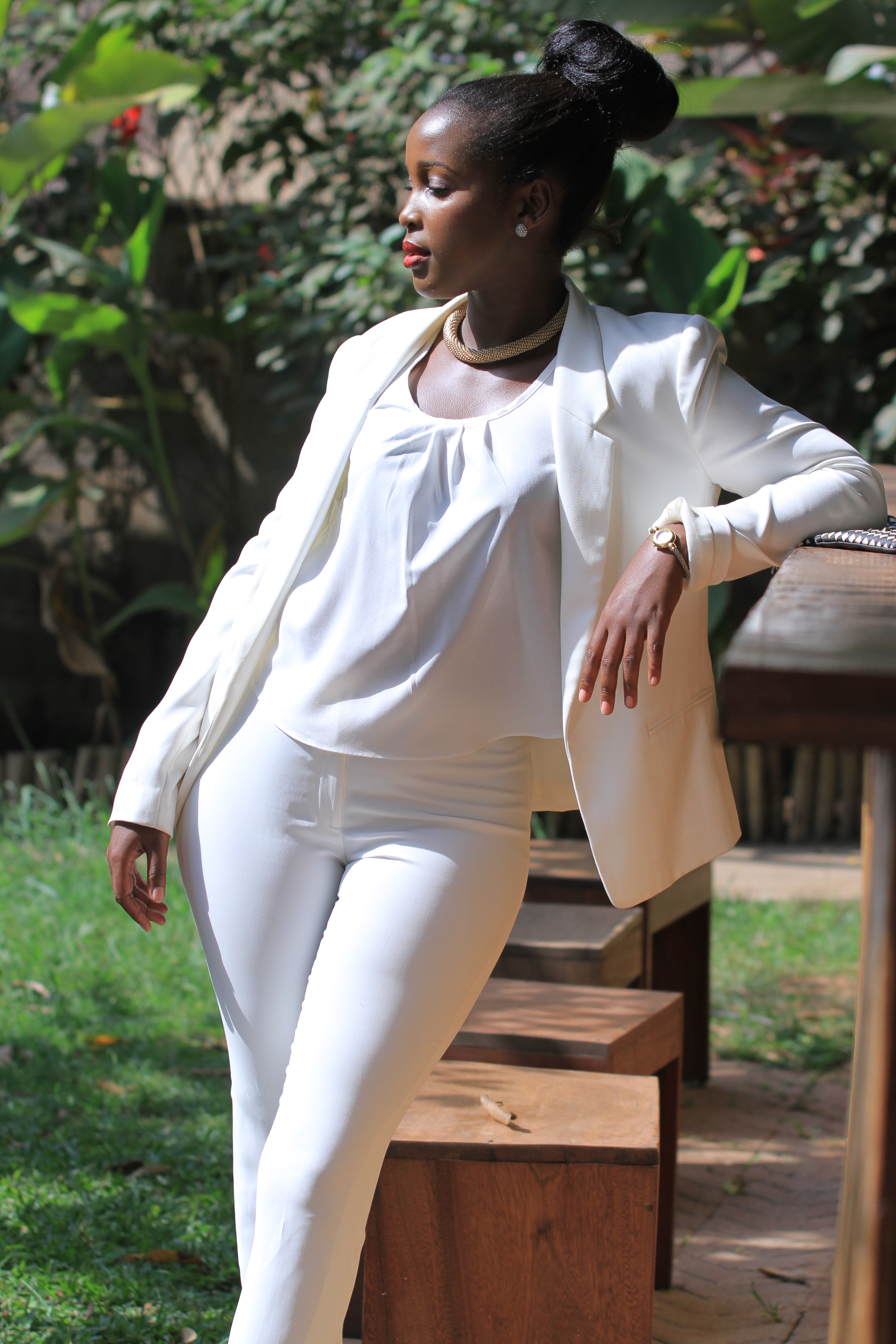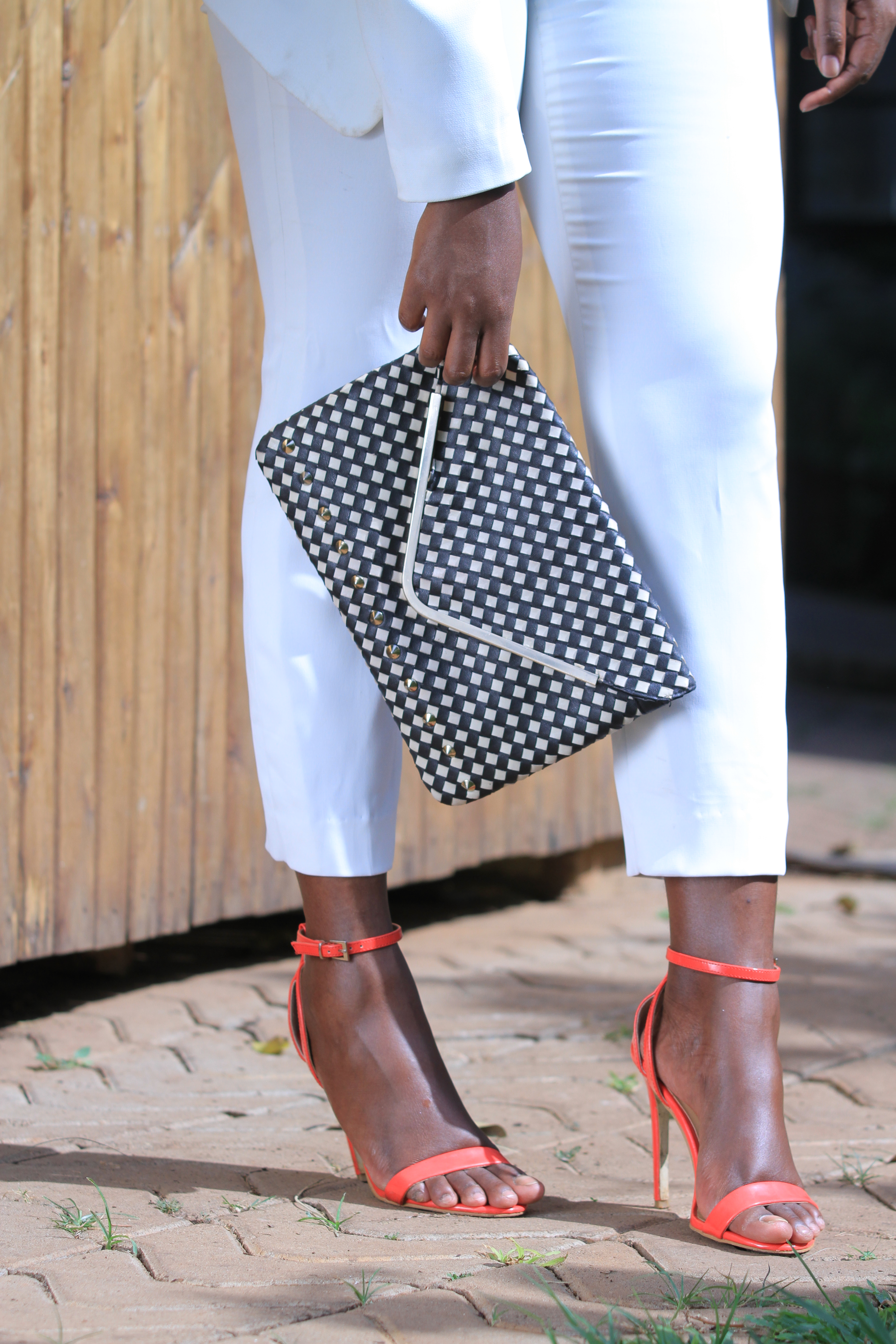 Be sure to add me on Instagram itsmayabee and Snap Chat itsmayabee11 for quick catch ups.
Blazer – Forever 21
Pants – Thrift
Top – Thrift
Shoes – Atmosphere
Clutch – From a friend
Accessories – AccessorizeIt Kla
Stay Fab
XOXO
MayaBee