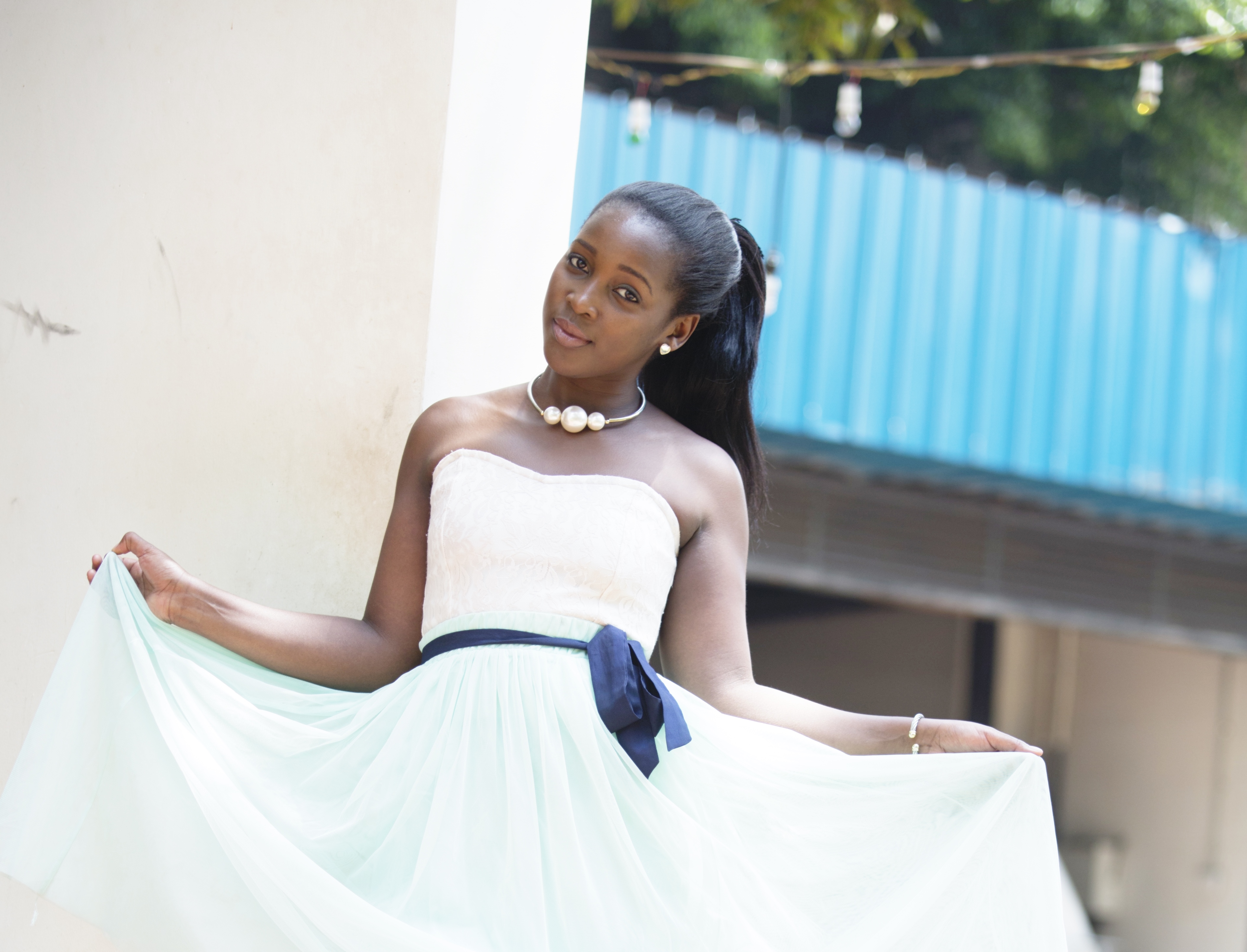 I must shamelessly admit that when one mentions mint in reference to color, my mind still races straight to the edible mints. Food or should i say anything edible is always on my mind LOL. Mint is not a color i ever dreamed of or went on a hunt for pieces in this color, until i laid my eyes on this skirt and the non existent search ended.
Something about this skirt that makes me think about what the bridesmaids at my wedding will wear though i am not planning on having any. So cliche that i wore this to a wedding right? For those of you who follow me on Snap Chat (itsmayabee11) must have seen this look a couple of weeks ago.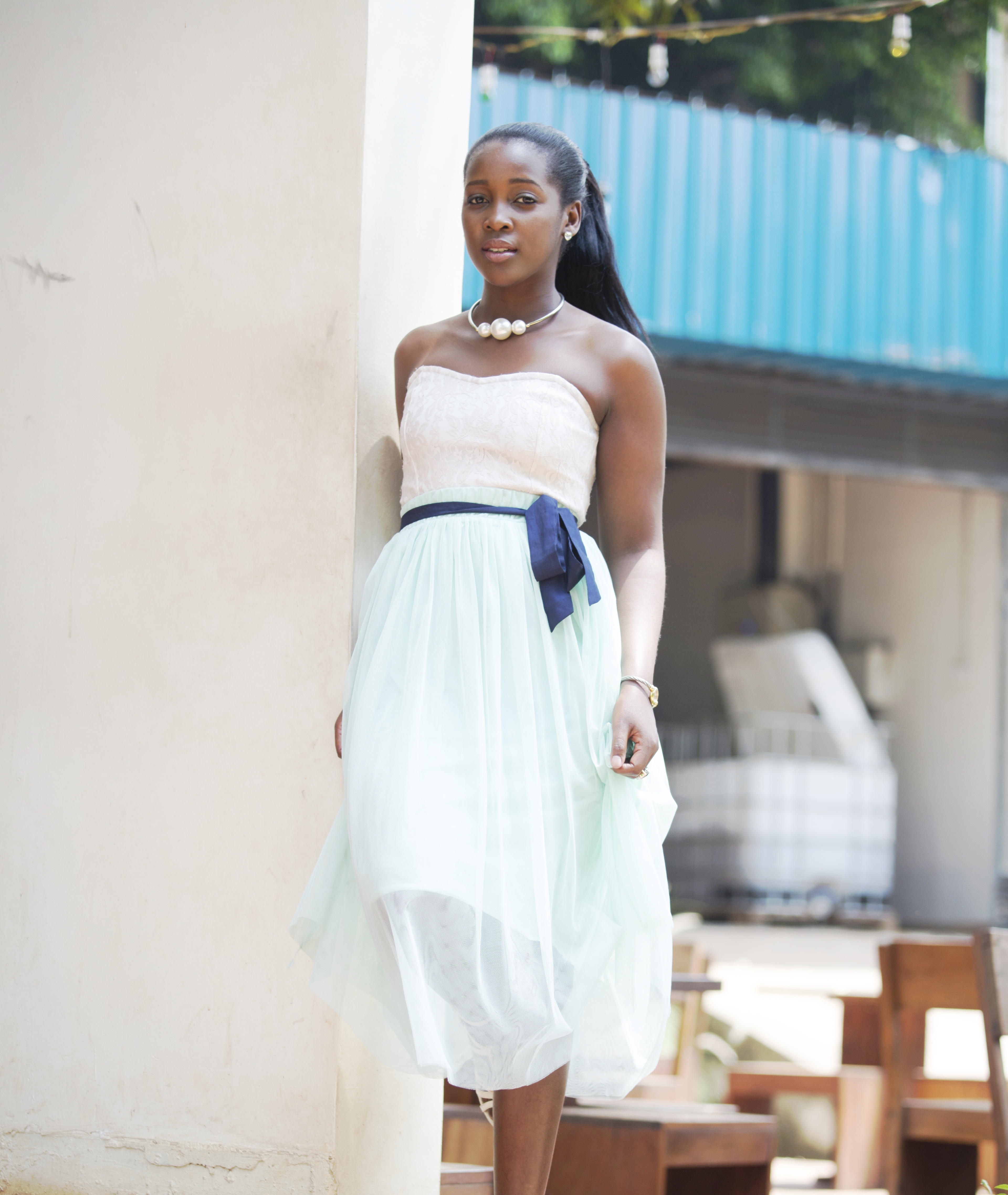 The pictures aren't doing enough justice to the mint color of the skirt and the light beige of the top, but trust me these neutrals are so bomb. The combo of these two colors is so warm and perfect for a wedding as they aren't alarming. I felt the outfit needed some bit of spice which the navy blue cloth belt added exceptionally.  I accessorized quite simply with a pearly neck piece, simple studs, a watch and a pair of white and gold wedges. Simplicity is the key guys! We don't want to out shine the bride – do we? I went with a neutral makeup look with a brown lipstick from Revlon which i absolutely love.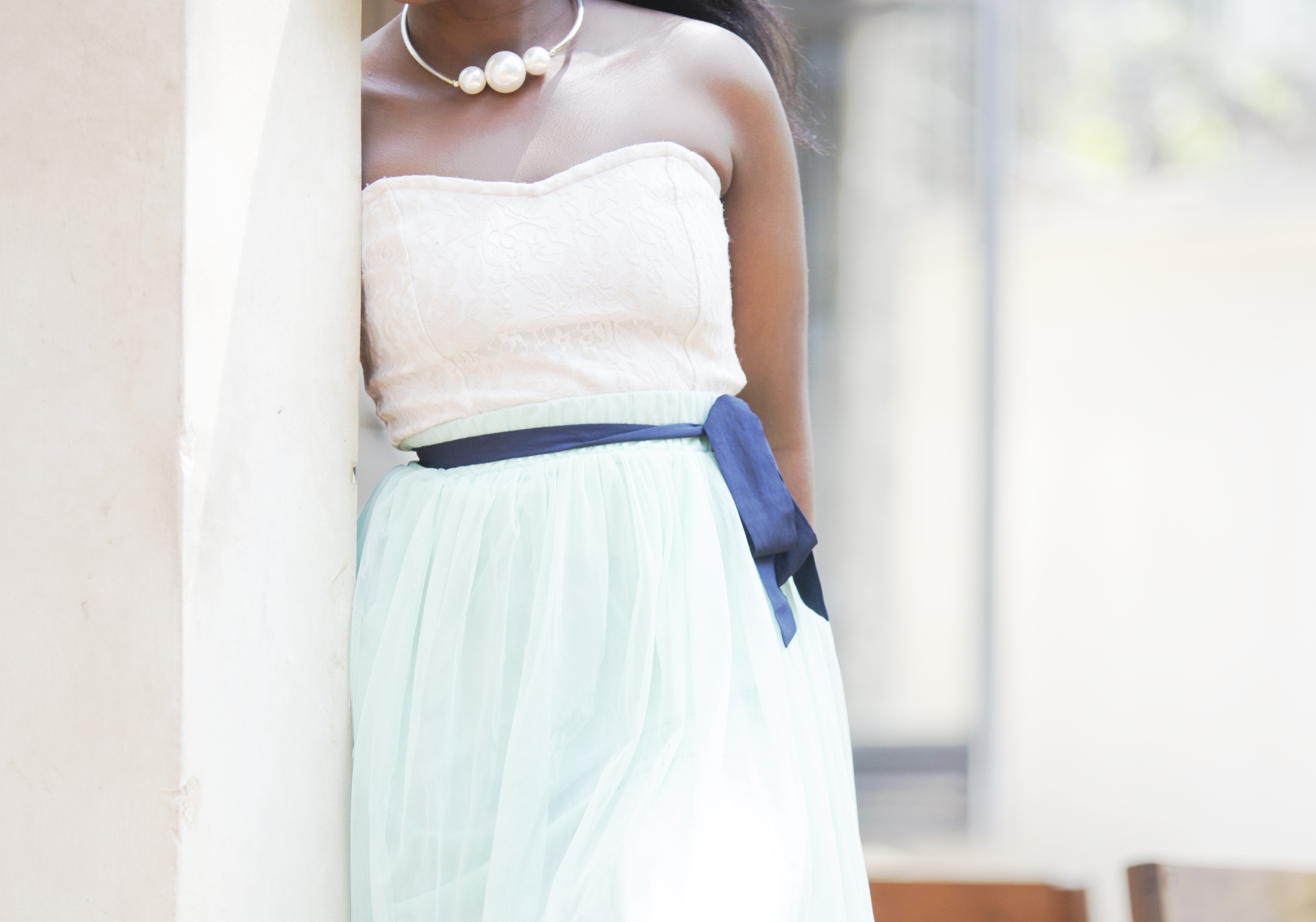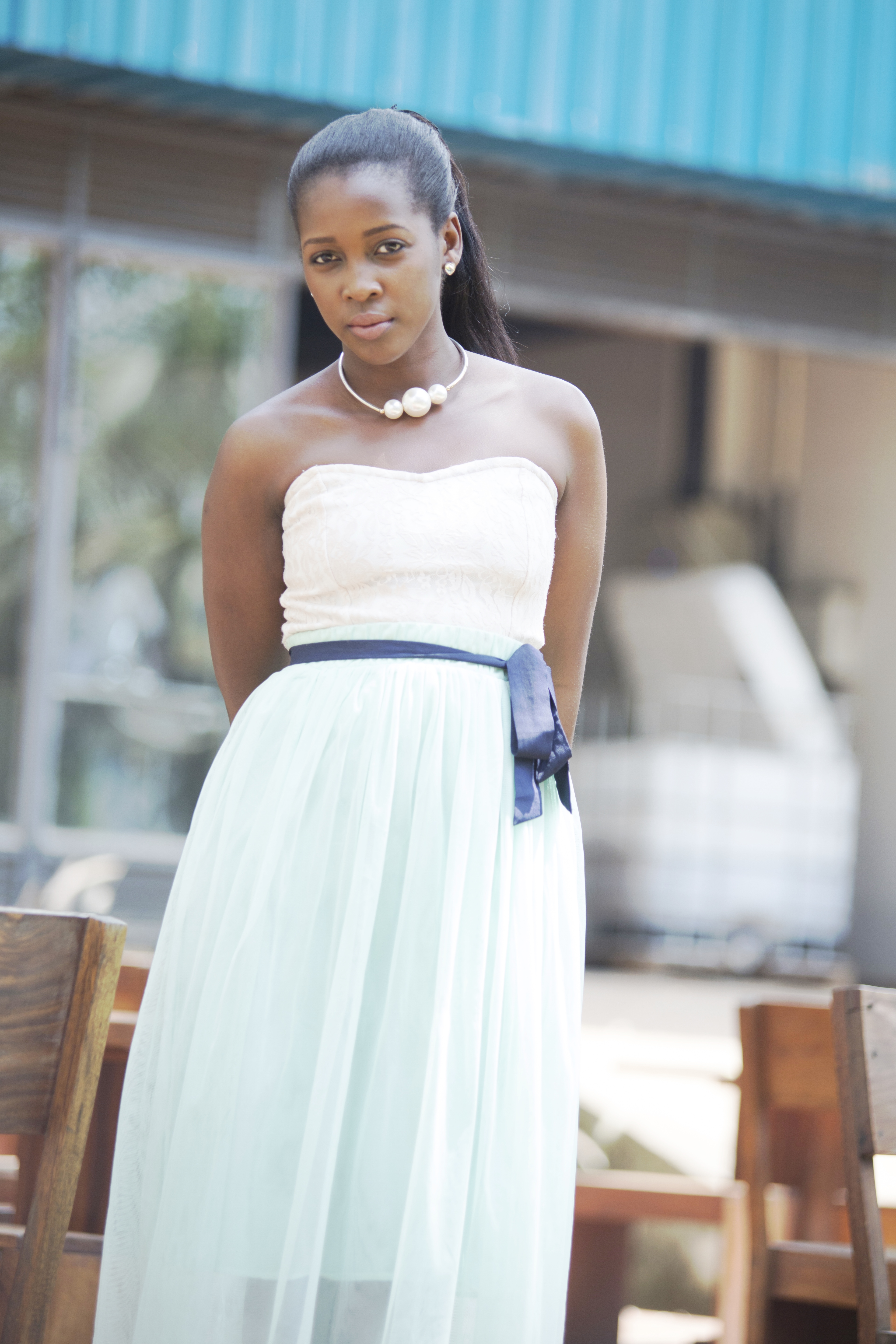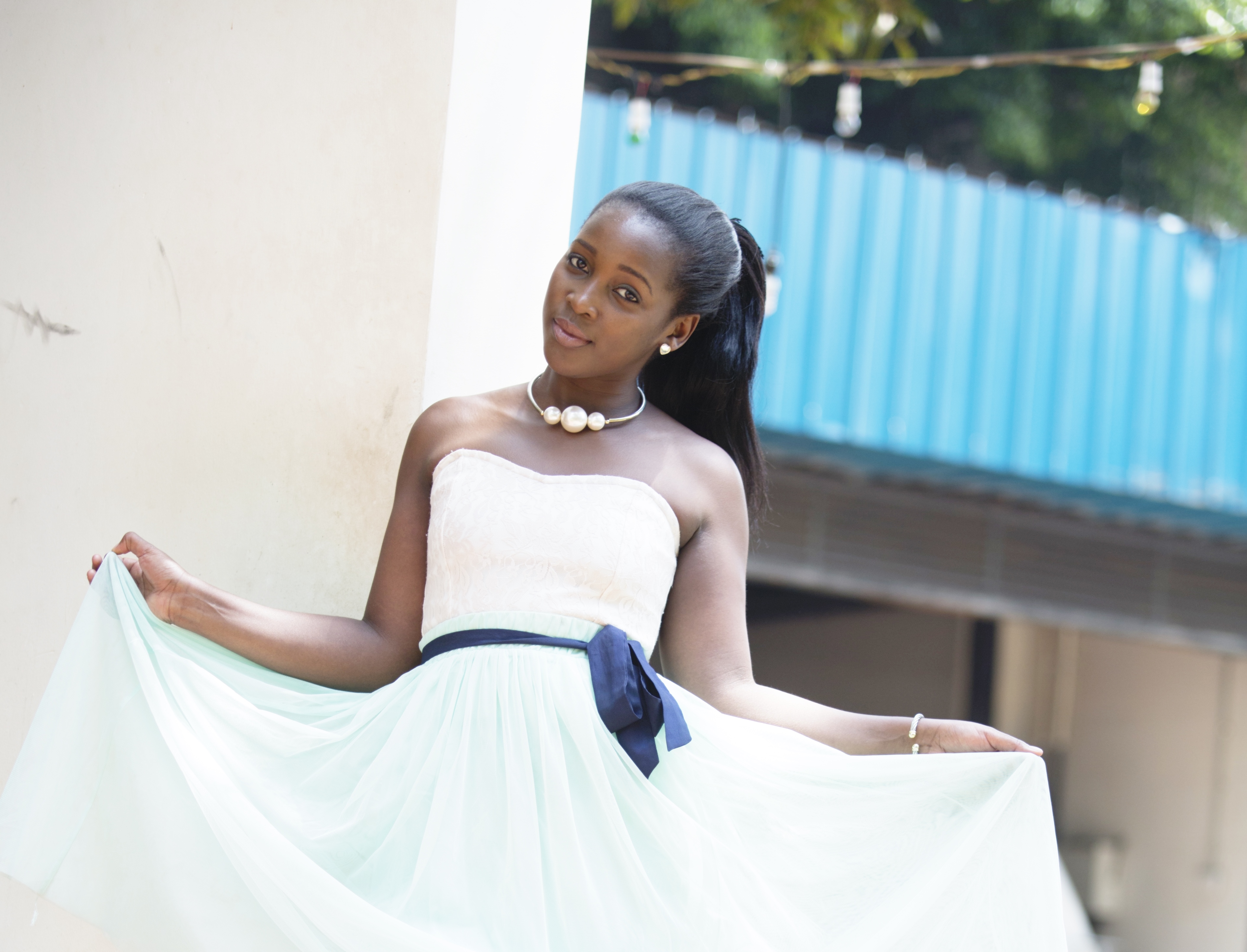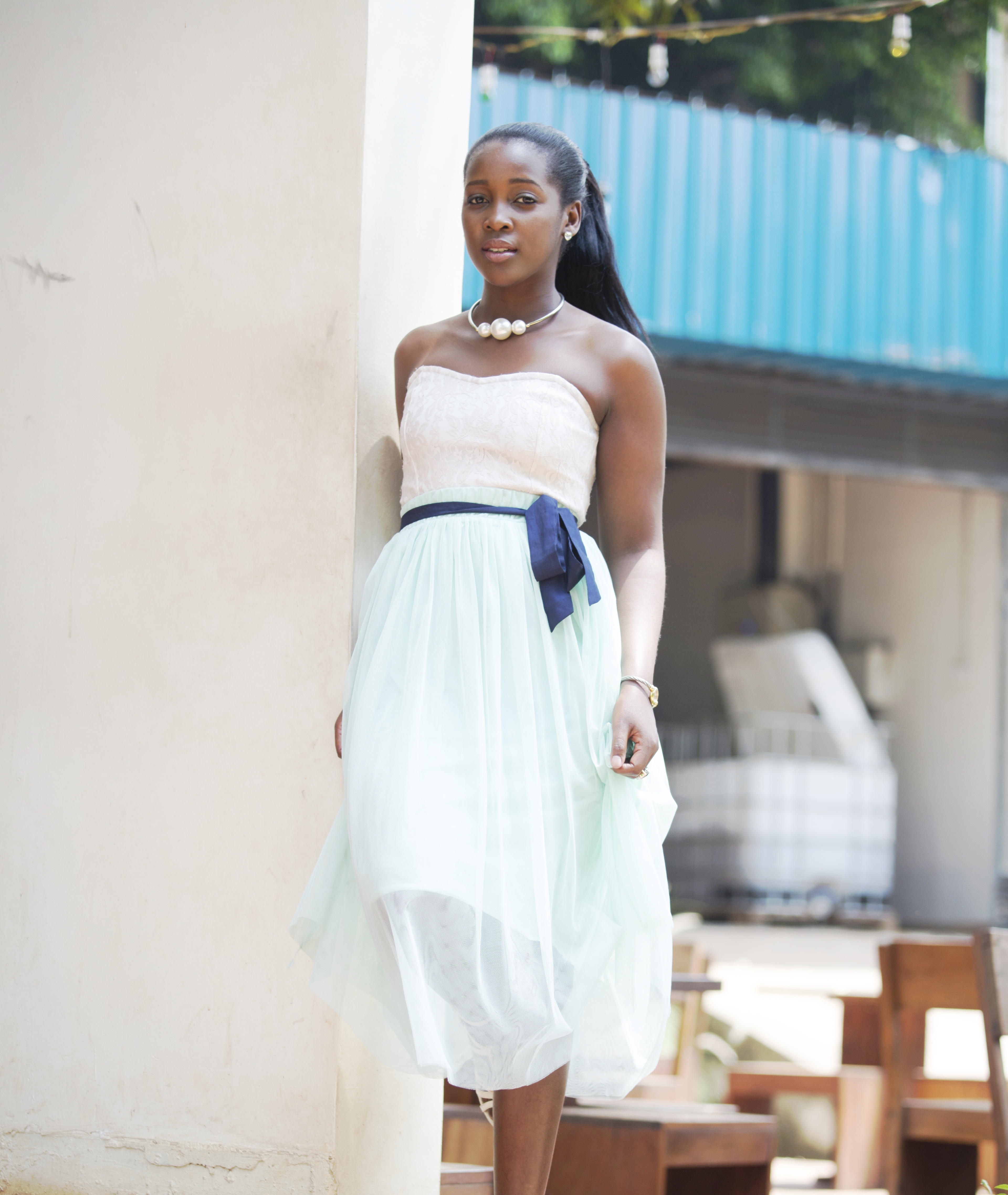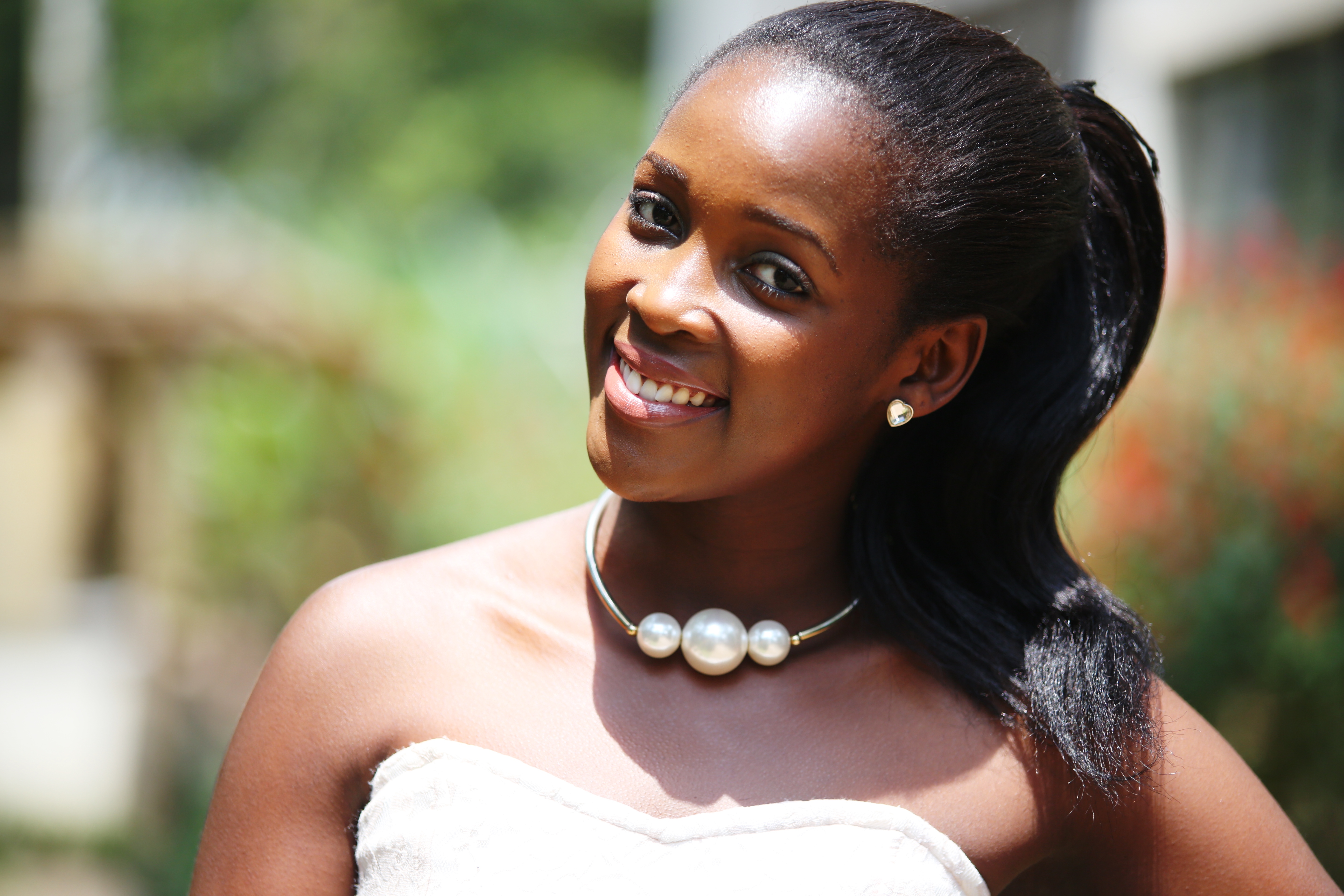 Do you fancy the mint color? How would you wear this skirt?
Top – Forever 21
Skirt – ASOS
Neck piece – AccessorizeIt KLA
Watch – Anne Klein
Stay Fab
XOXO
MayaBee