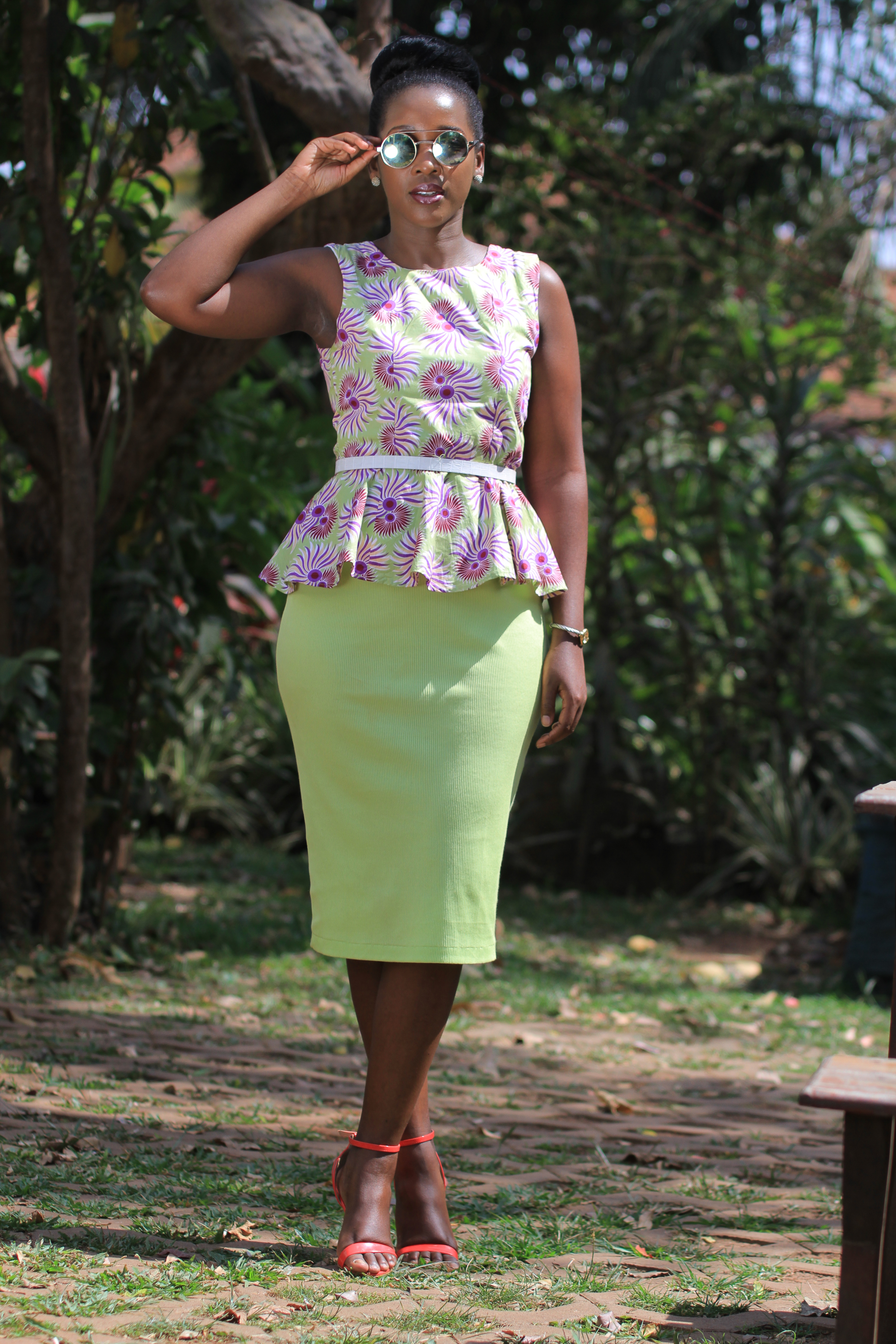 The number one reason i like peplum pieces, be it a dress, skirt or top is i get to eat whatever the hell i want without worrying about my stomach popping out after a meal or should i say meals. You need to leave a place looking just the way you arrived – I think it's safe for me to say peplum clothes are a safe haven for me, super comfortable and yet pretty chic if you find one that fits perfectly. Ever feel bloated and not in the mood to suck in that stomach? Just run for any of your peplum pieces – Y'all know the struggle is real😉.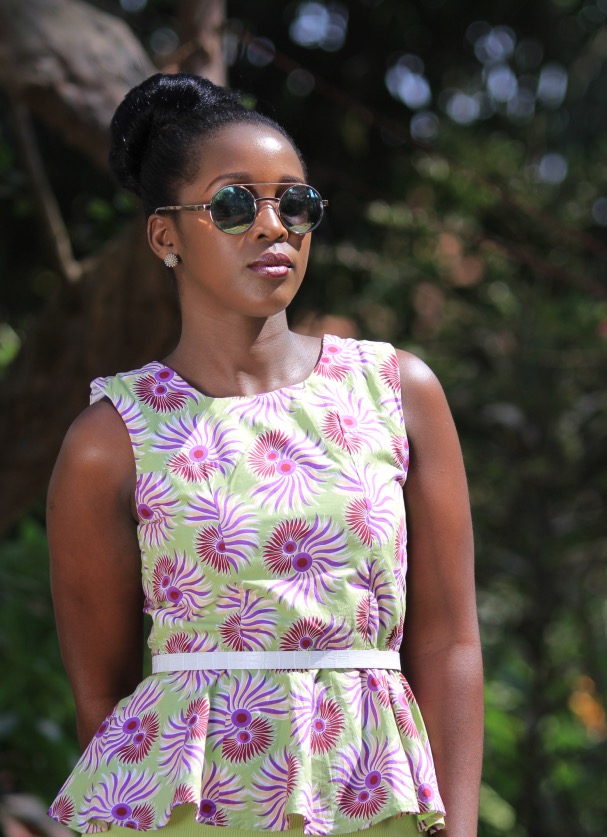 I got to wear the two "P" wardrobe classics together, a pencil skirt and a peplum top. So much can be done with these two pieces though I would advise one to invest in the basic colors first, most preferably black as you can switch it up as many times as your creative mind can let you.
The best thing about being a girl is you can never get too old for gifts from the father. Me being the typical daddy's girl i use this opportunity every time i get a chance to LOL. This peplum top is a product of one of the many gifts from my father which was 6 yards of fabric from a trip he took to Nigeria. Very good fabric at zero cost – that is some sort of heaven for any girl that loves to play dress up. To cut the whole story short – i went bananas and made a couple of pieces, this top being one of them.
I love how the two different shades of purple with the white complement the bright green – such a calm pop. When people talk about shopping in your closet, i can totally relate after i put this outfit together with this skirt which was in my donation pile since i hadn't worn it ever since i tailored it 3 years ago. Clearly God made me hold onto it for a reason. I finished the look with a white belt and my coral sandals for a little non cliche spice.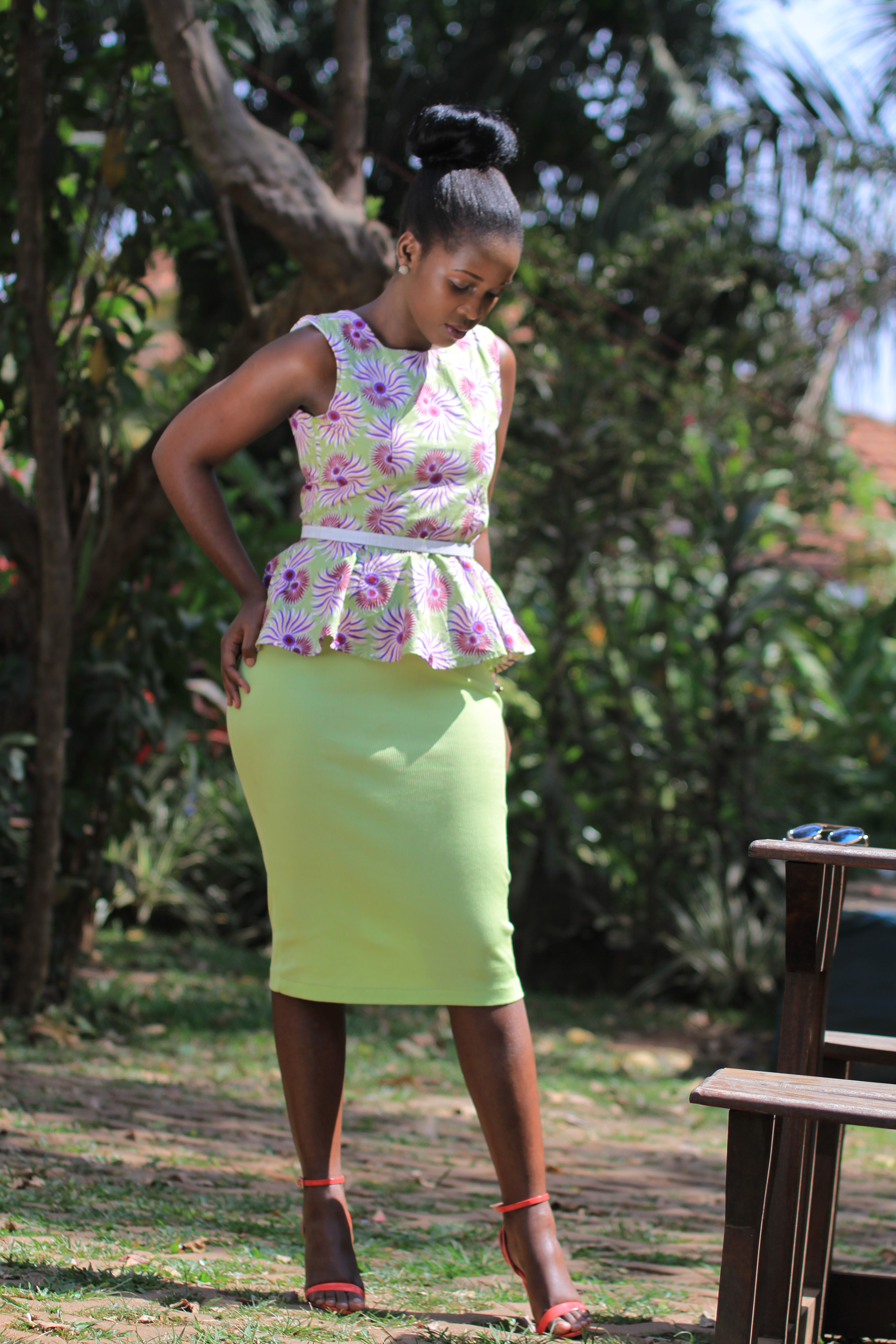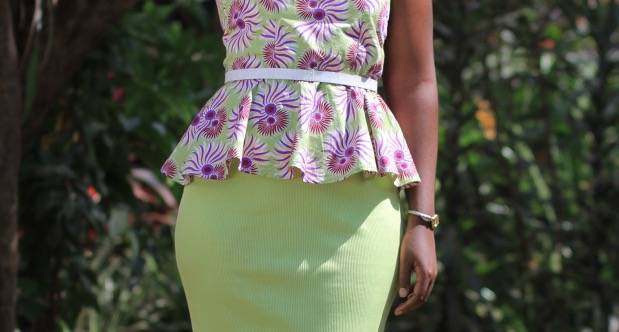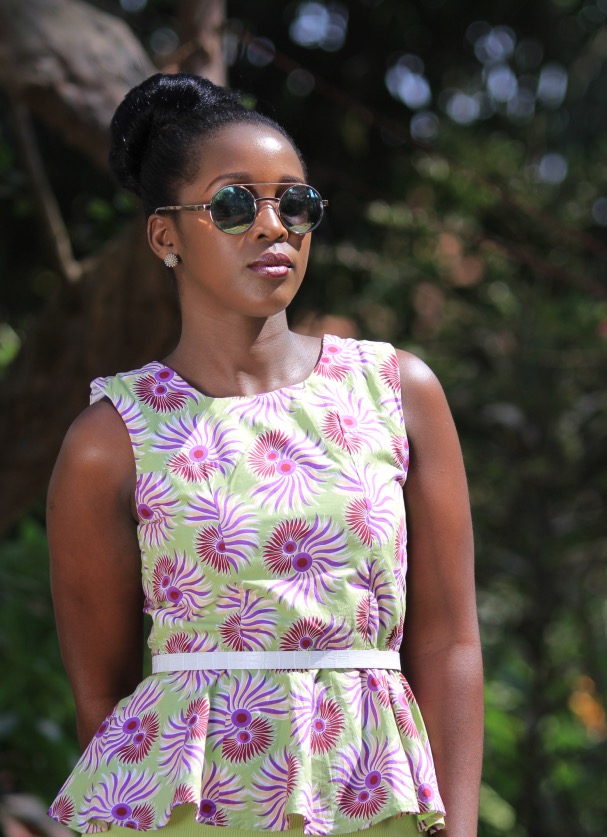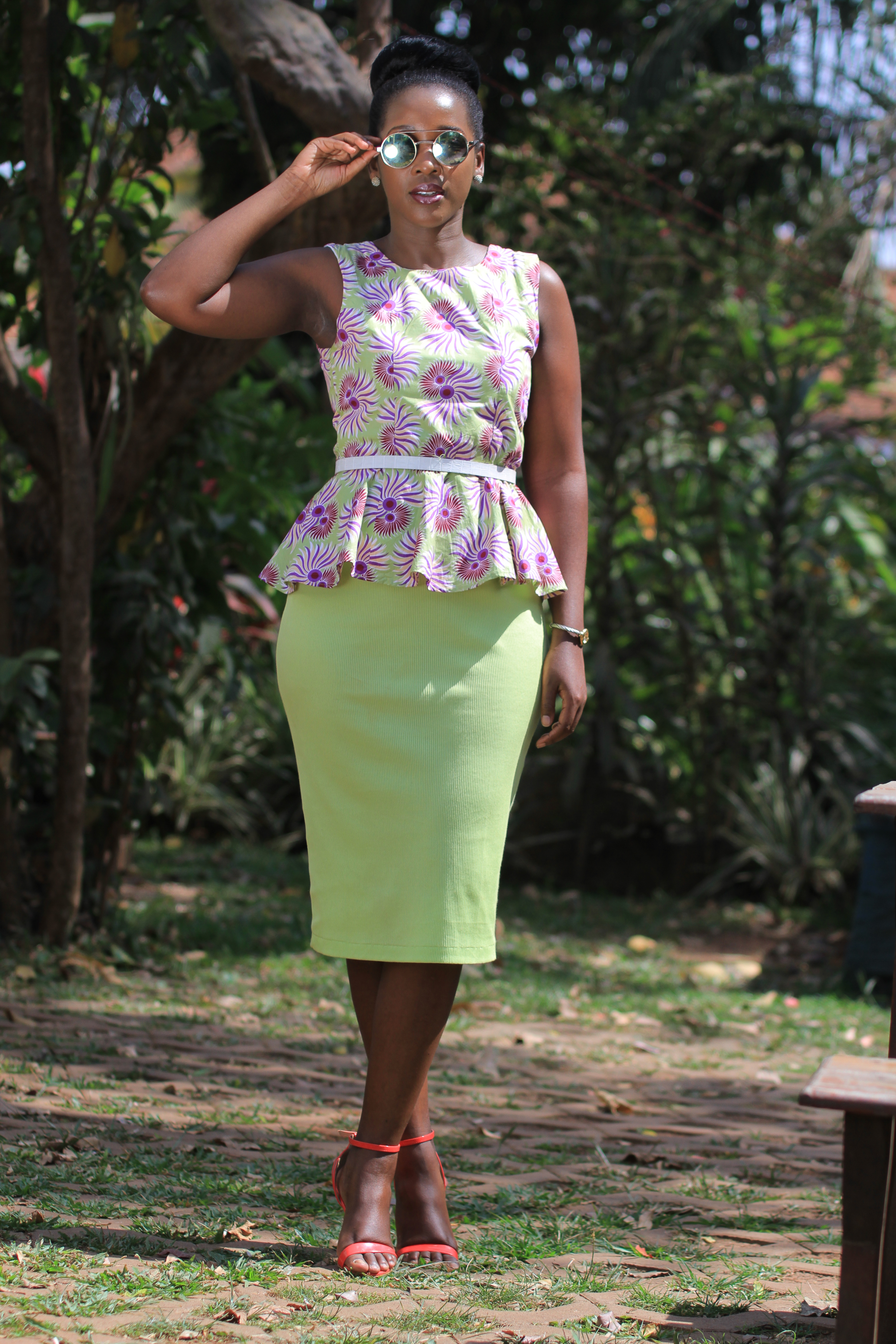 Be sure to add me on Instagram @itamayabee and Snap chat itsmayabee11.
Are you feeling the print? How would you wear this?
Skirt and top – Tailored
Shoes – Atmosphere
Stay Fab
XOXO
MayaBee