I am having so many mixed feelings right about now – i am not sure if i should scream, cry, do a happy dance, keep quiet or do all the above. In short, i am all sorts of happy and excited right now. Firstly i am wearing pieces that are part of my collection "Customized By MayaBee" which i hope to launch on the blog sometime soon and you will have the chance to make your orders online. I talked about this briefly in recent Taking Stock : 11 series (check it out HERE).
Secondly…guess who has a new hair do? Me!  I feel like a naturalista with my hair styled like this – completely out of my comfort zone. It took me a month to finally Go for it but i finally did and grey was the perfect color – not too loud for a conservative like myself.
So…speaking of peplum? I love me some peplum clothing – not only is my waist extenuated but i never have to worry about food portions when i wear anything peplum, y'all know that struggle is real. I always wanted one of these and unfortunately failed to get my hands on one, so this had to be a priority when i started my line. The peplum wrap turned this vest midi dress into such a chic fit and one will never know that it had once become my "home lounge" fave. The choker trend is a fave of many lately, and i must admit that i am a sucker for these. This Ankara choker added some fun to the outfit as i accessorized with small silver studs and watch.
Loving the peplum? Get your order in ASAP.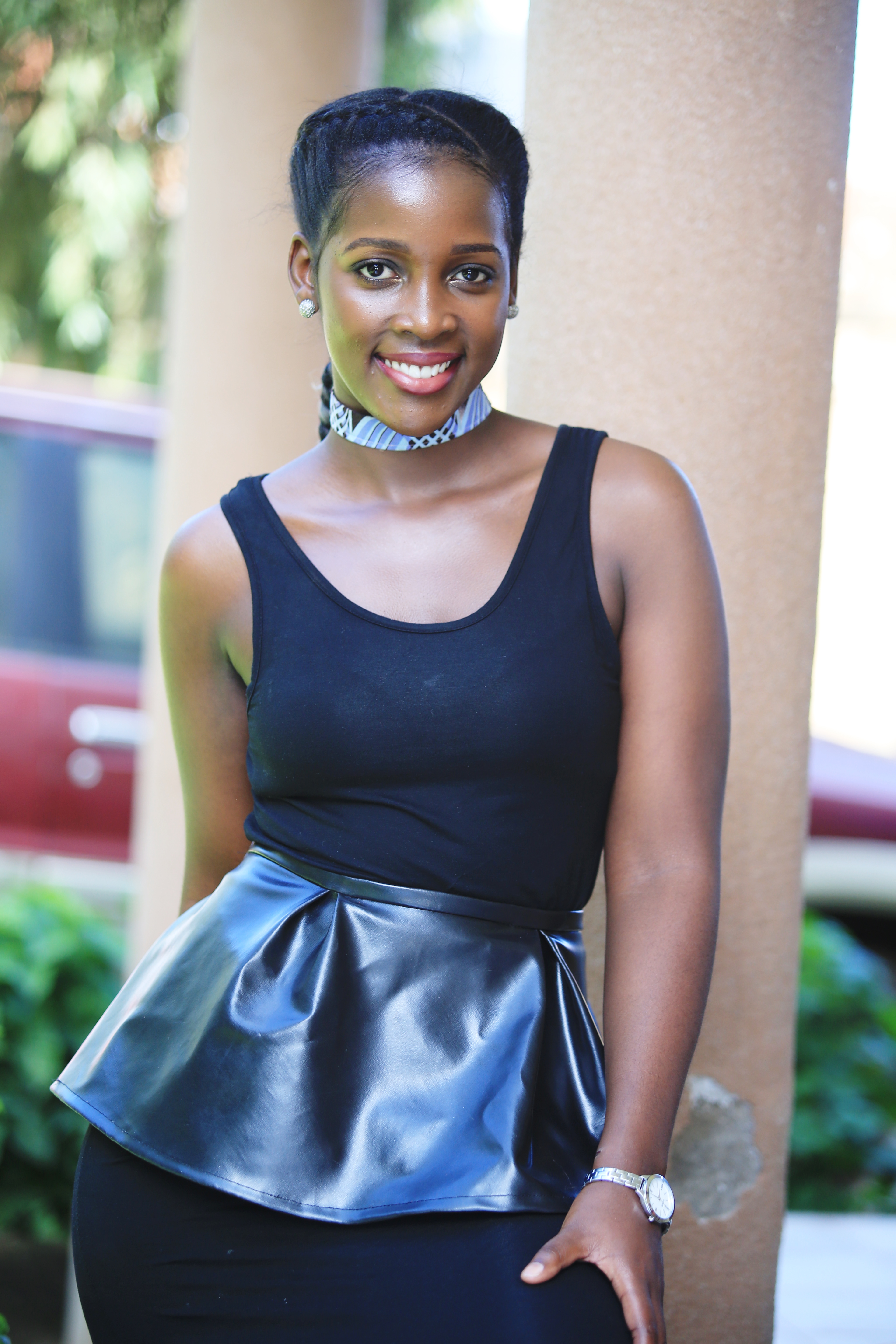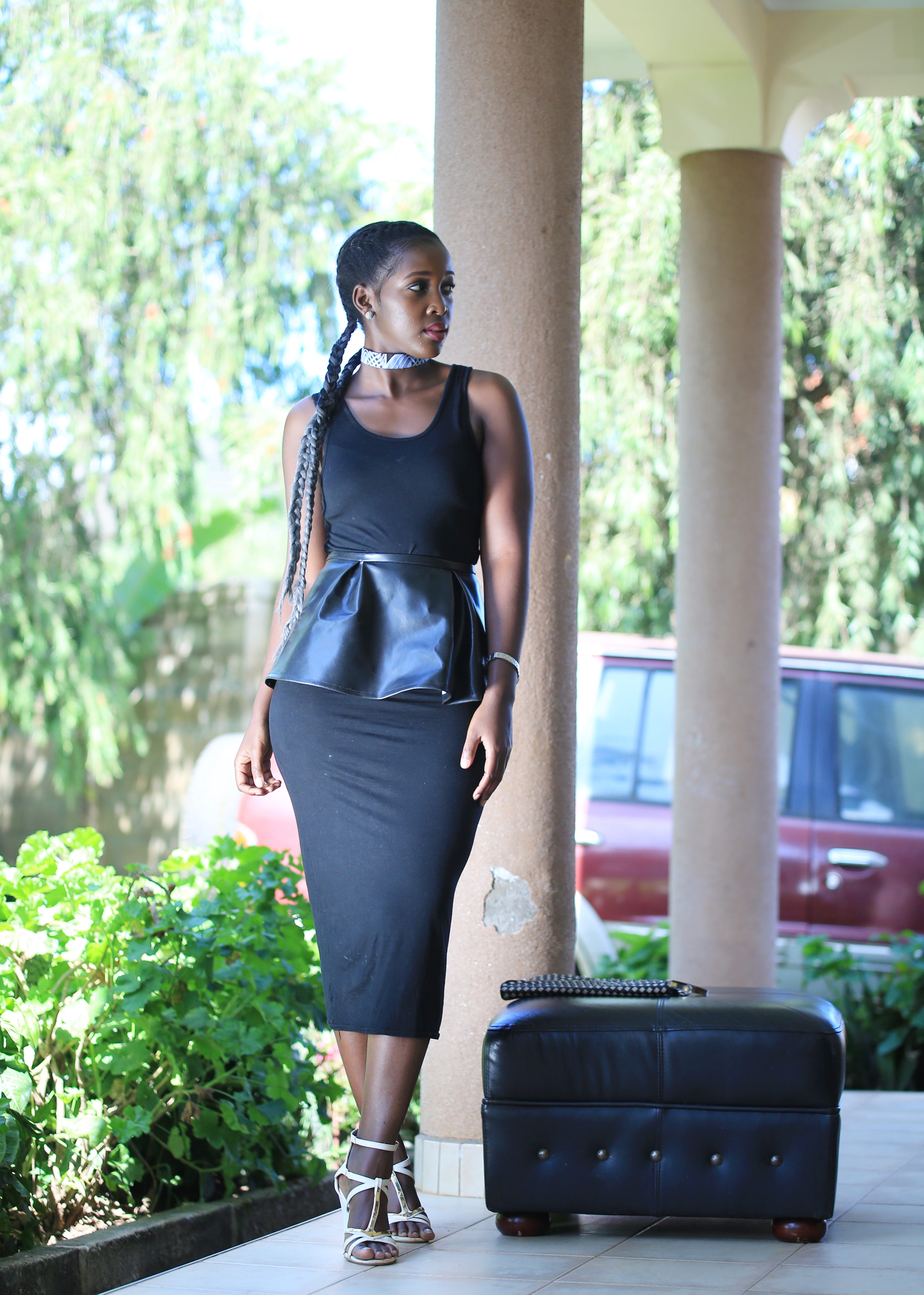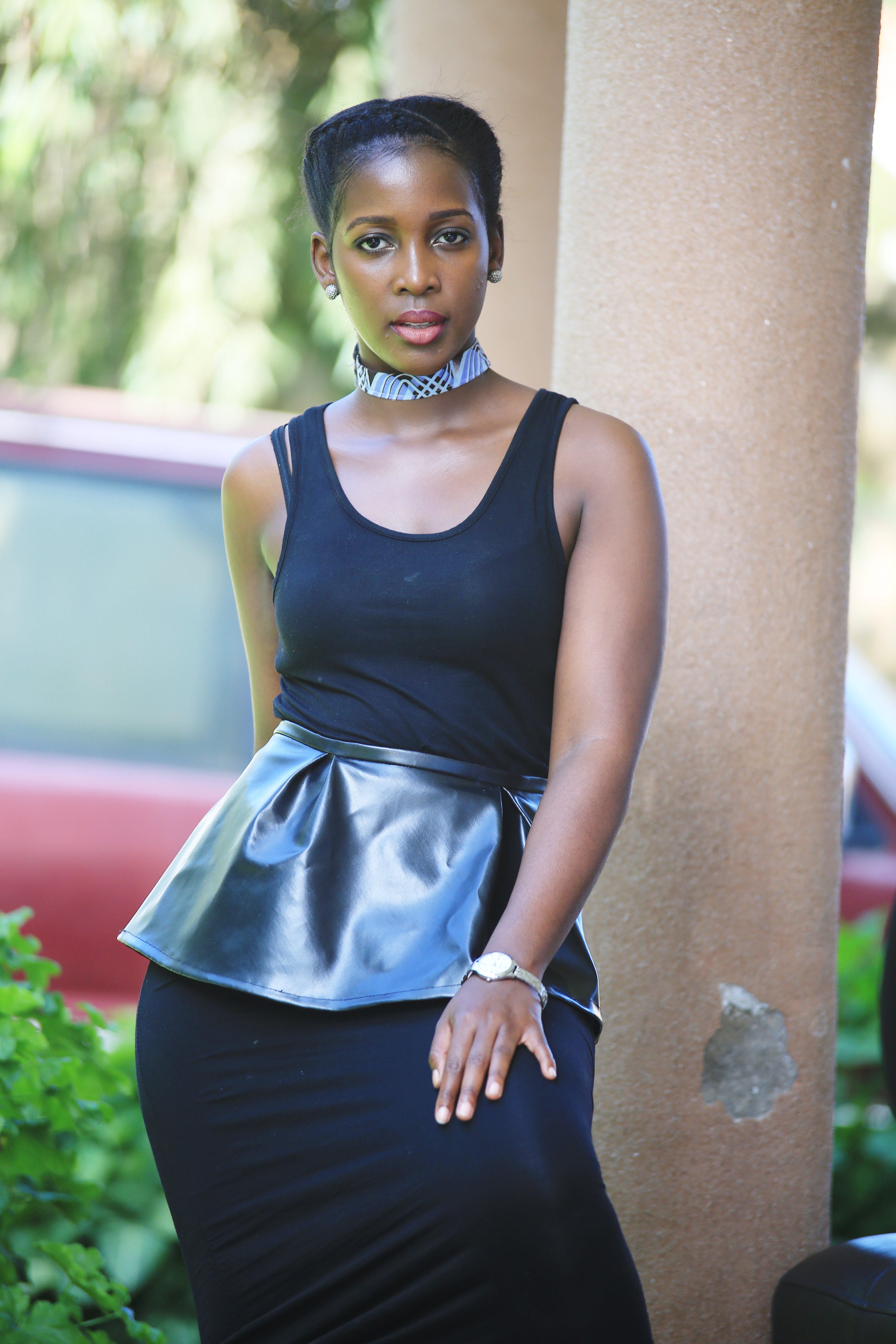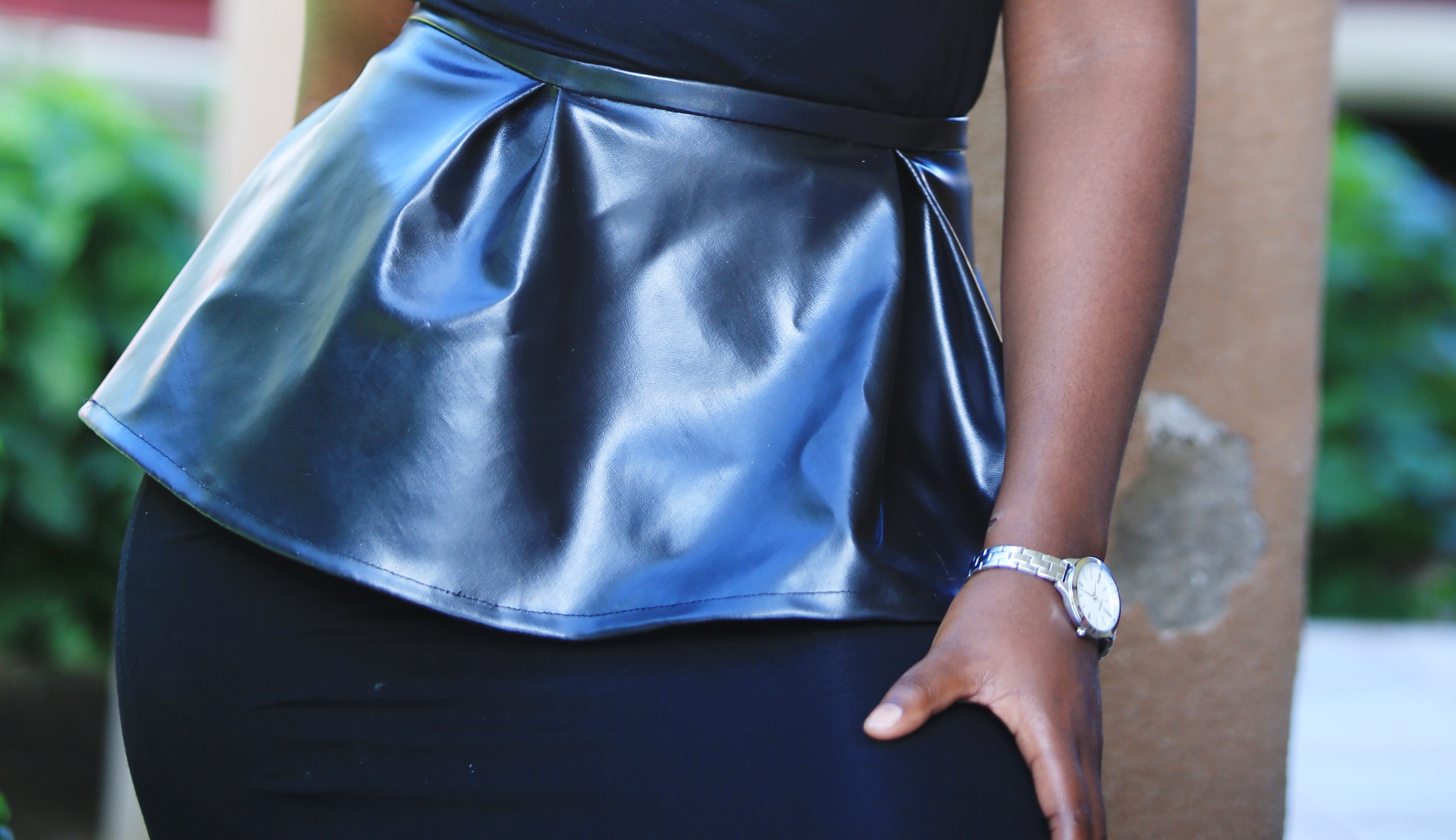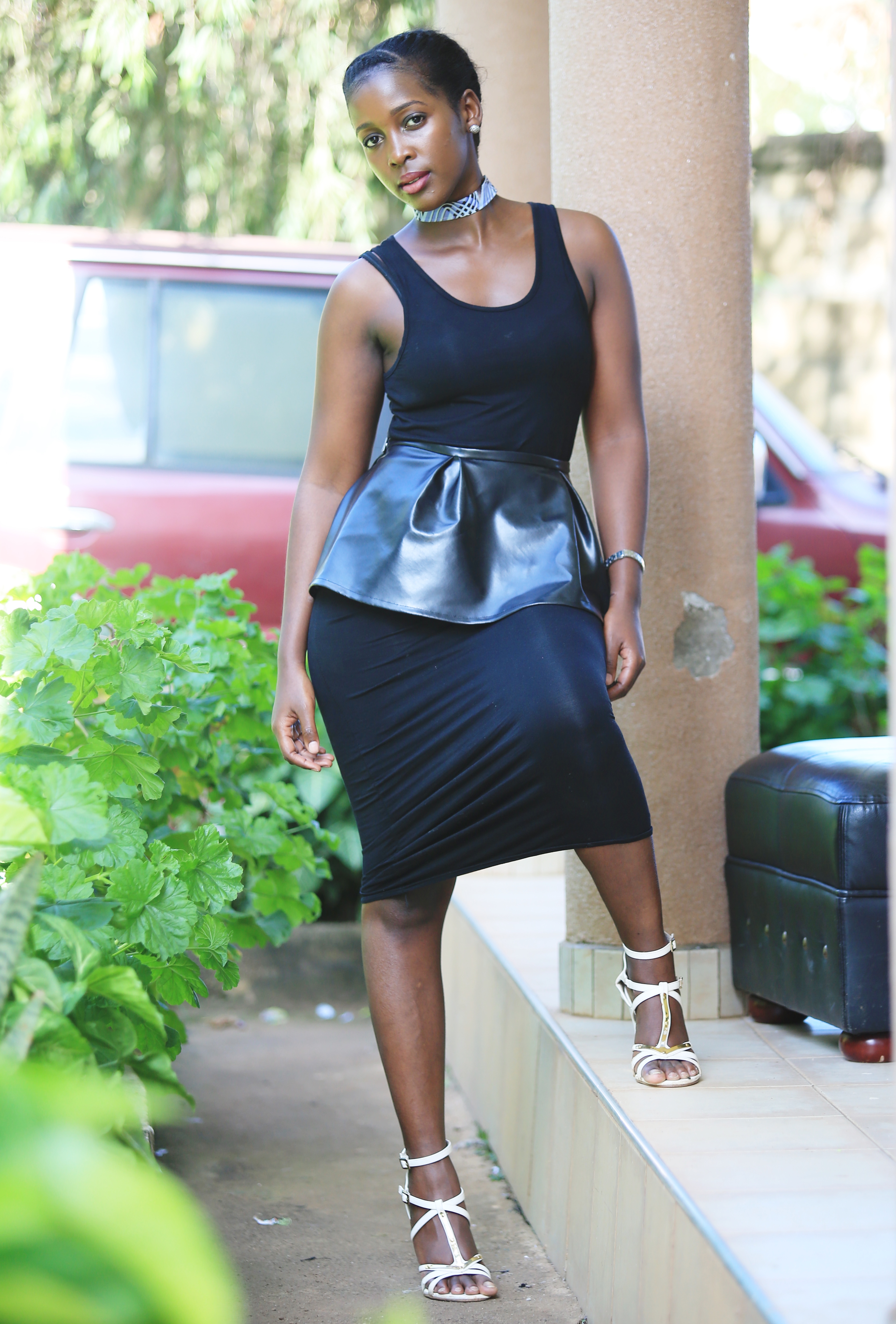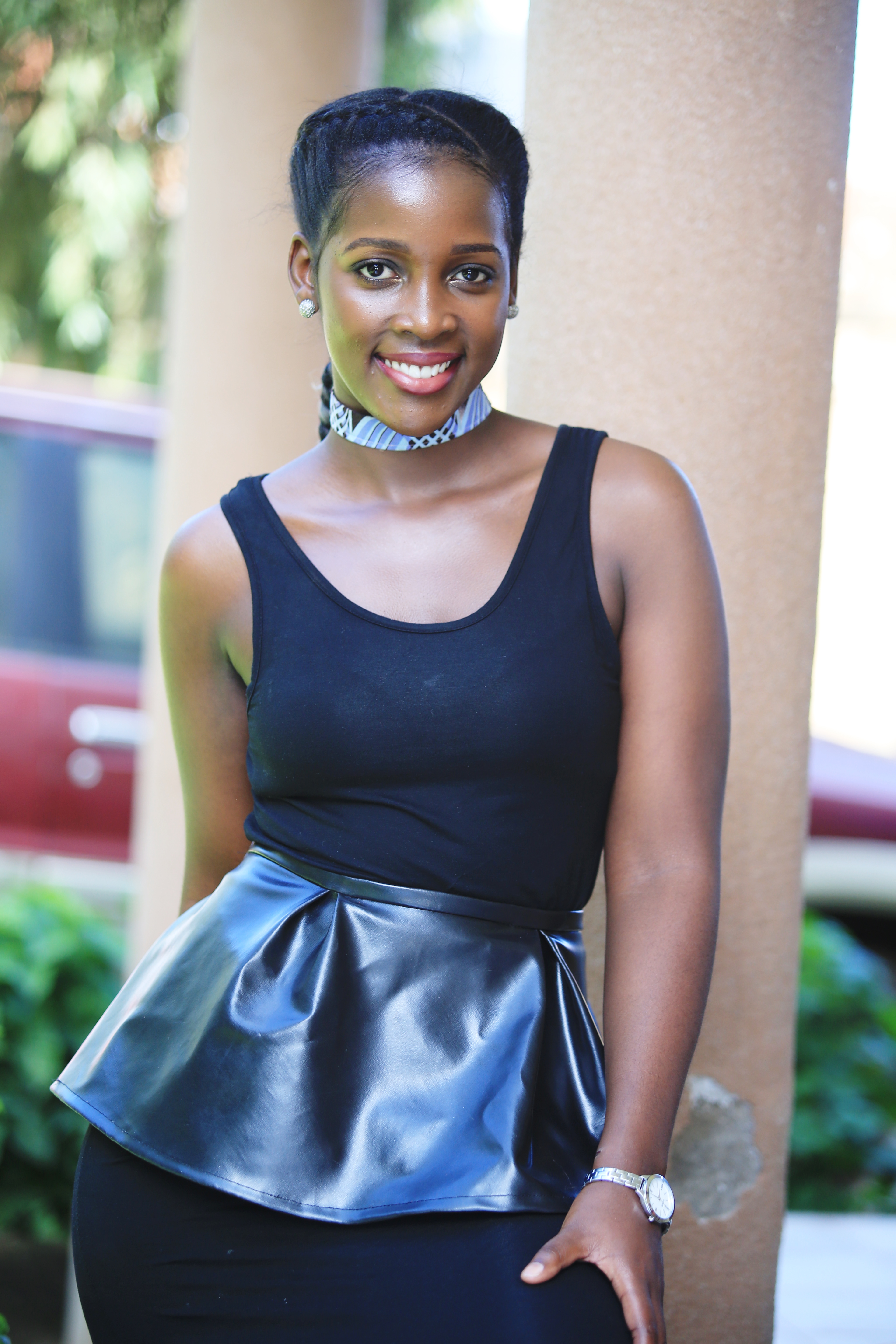 Dress – Thrift
Leather Peplum Wrap – Customized By MayaBee contact +256 783 160 424 to make your order.
Choker – Customized By MayaBee
Photography – Fred Bugembe +256 773 693 420
Hair – Stylin' (Faridah) +256 759 340 888
Be sure to add me on Instagram @itsmayabee and Snap chat  itsmayabee11.
Stay Fab
XOXO
MayaBee