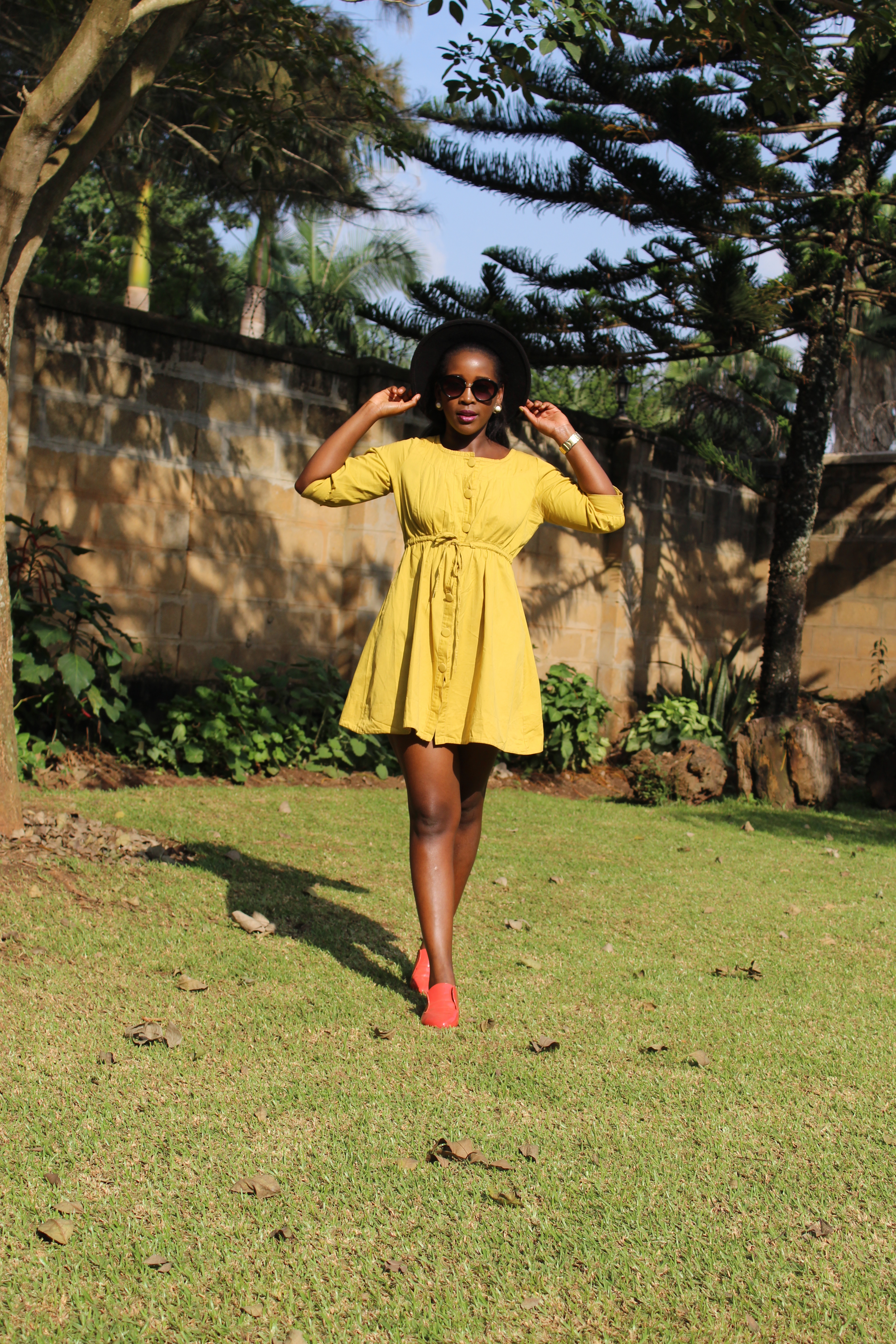 Yellow has never been my color but there's something about this yellow – or should i call it mustard? (Oops look who's not good with colors) but let's go with whatever catches your eye – yellow, mustard or even yellotard LOL. So have you ever hit a thrift jackpot? I feel like i am lucky with thrifts all the time *hopes to find one of those light fur sleeveless jackets preferably off white, grey or beige* – quite specific, i know but as they say when you ask and you receive. Back to my point, luck is always on my side when it comes to thrifts and i always get such amazing pieces that i keep rocking like i spent a ton of cash (don't be fooled or you might as well just go ahead and be fooled LOL).
Last weekend was a busy one for me, spent most of my time in sweats as i mentioned on my Instagram (Add me @itsmayabee) but got to switch it up for a few hours from the dull grey sweats to my little yellow dress as the heat couldn't let me think about anything else. Plus the yellow was the perfect fit for the very sunny day. This dress……..well all i can say is it ages like fine wine because i have had it for over 3 years and it's still in amazing condition. I call this the no hassle dress, button up make and free at the bottle – if this is not comfortable, what else could be?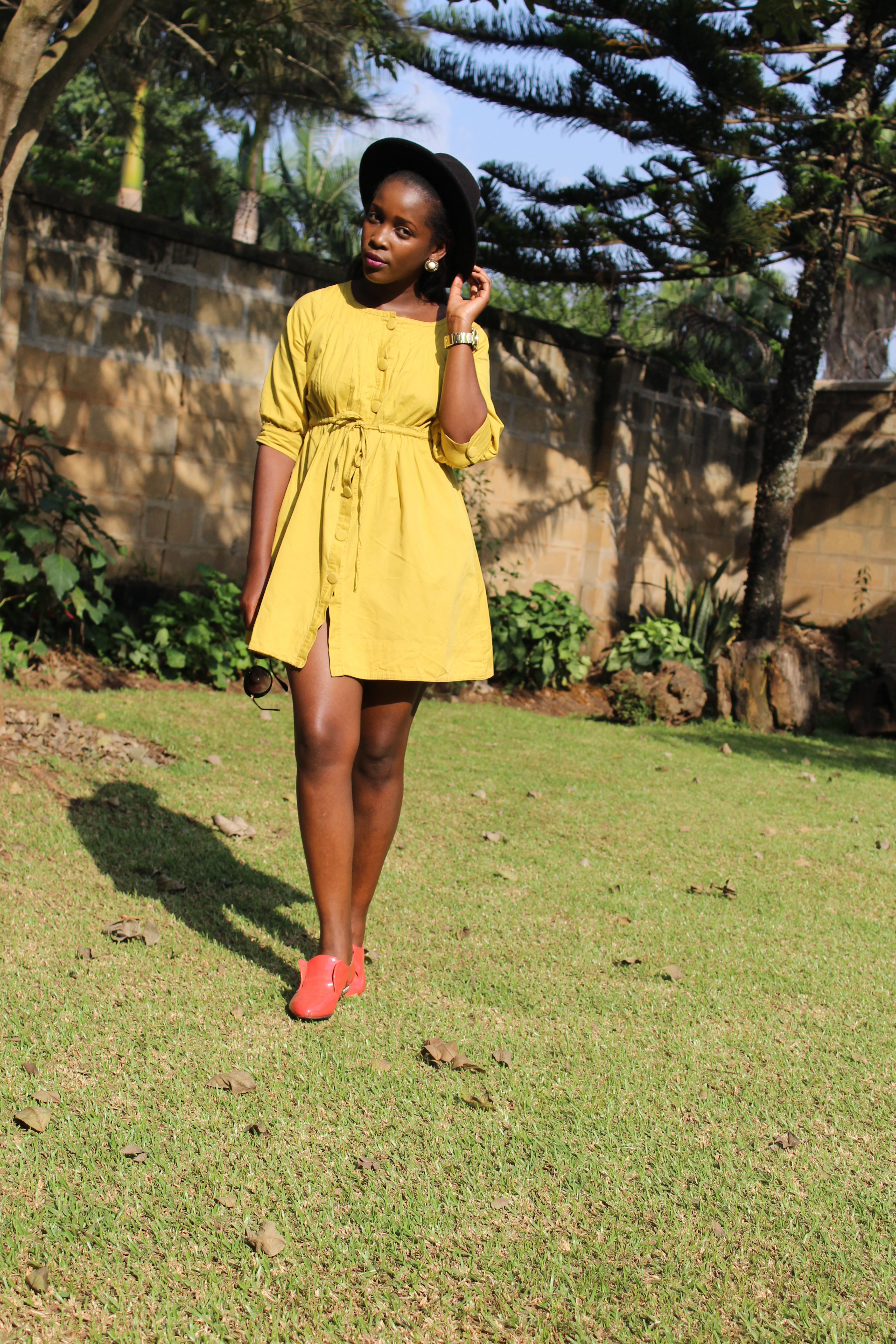 Styling this dress is easy peasy for anyone, throw on you favorite sandals, a pair of  sunglasses and you are good to go. I was a terrible hair day for me (Umm….excuse my unkempt edges) and i decided to wear the hat which ended up being icing to the outfit.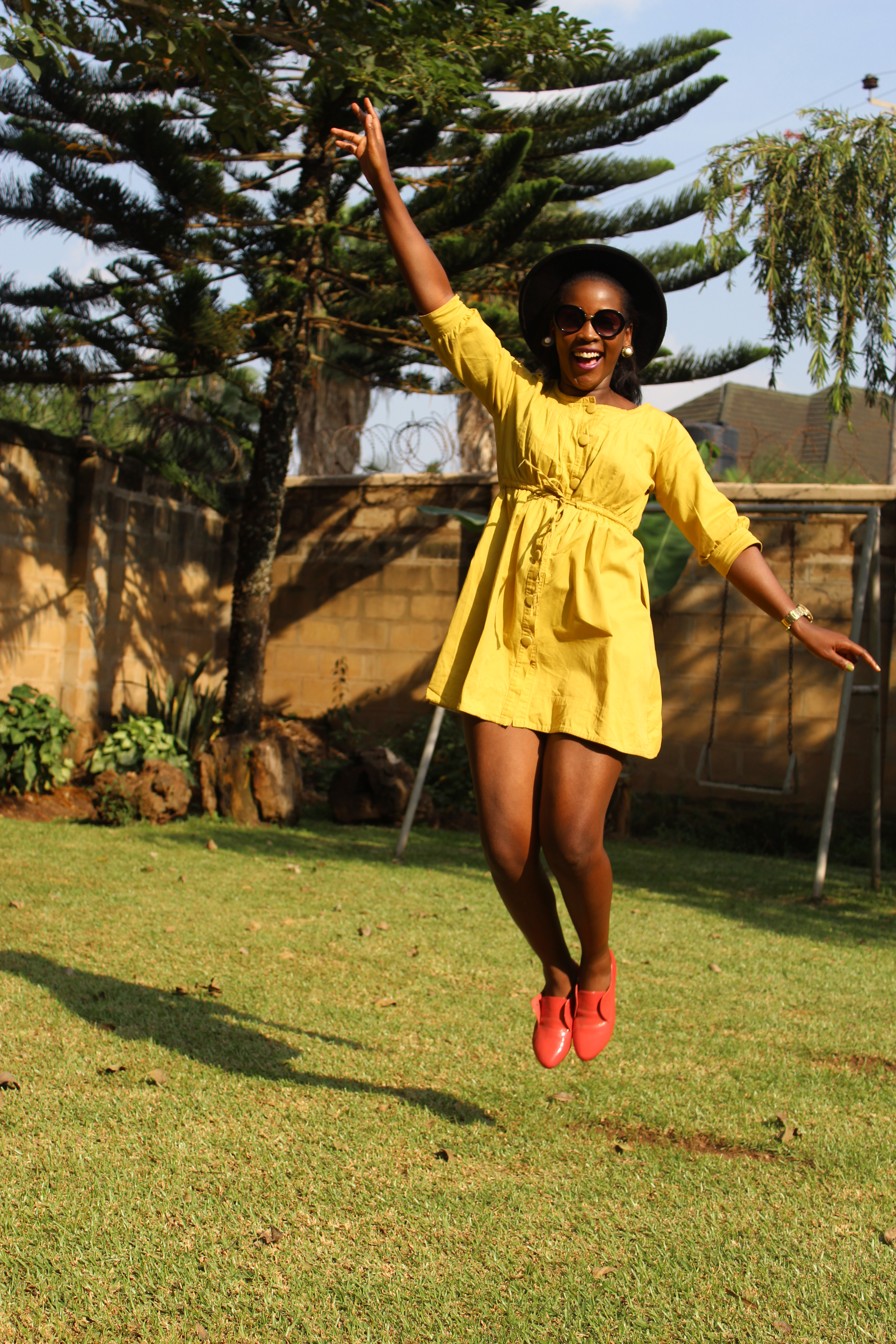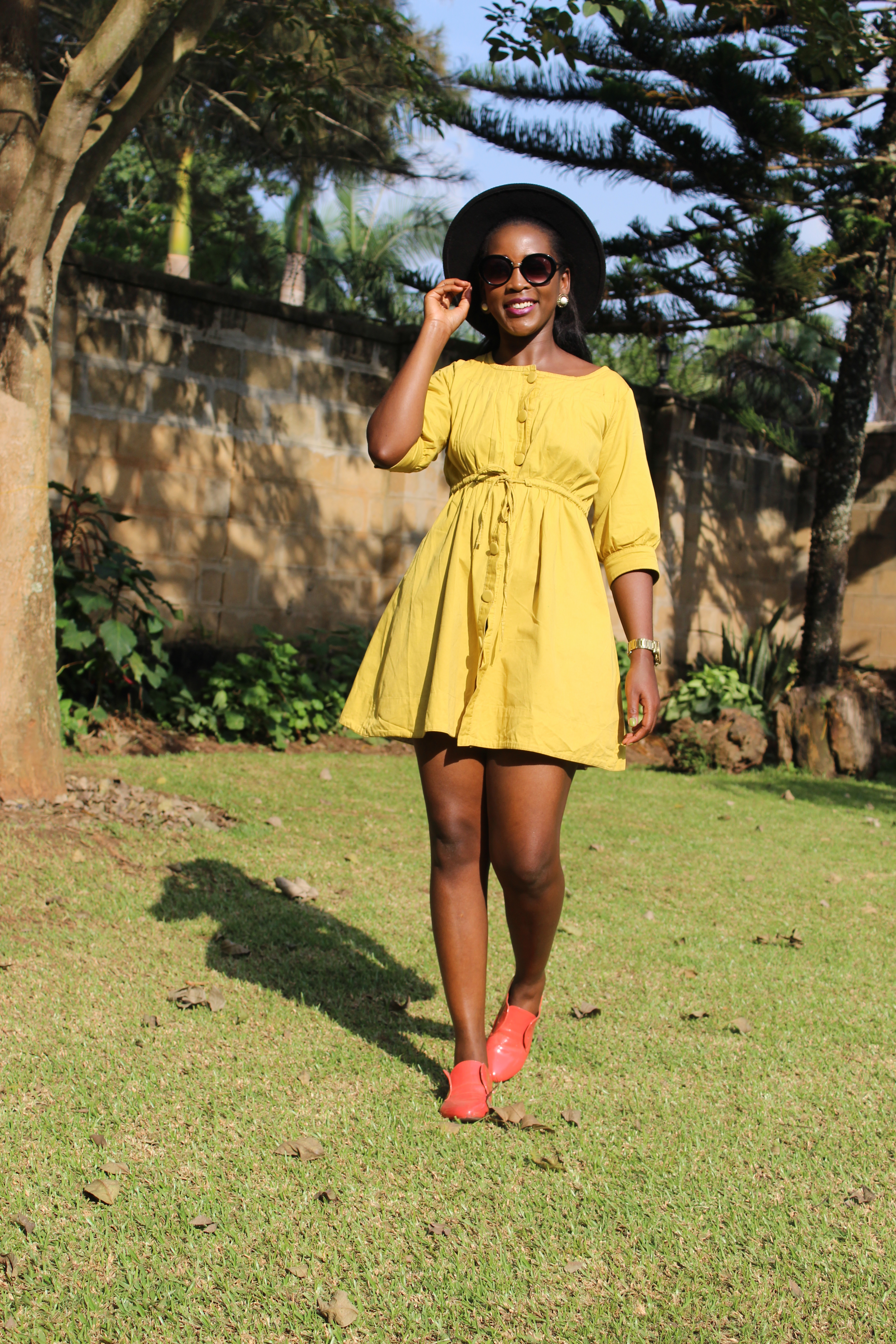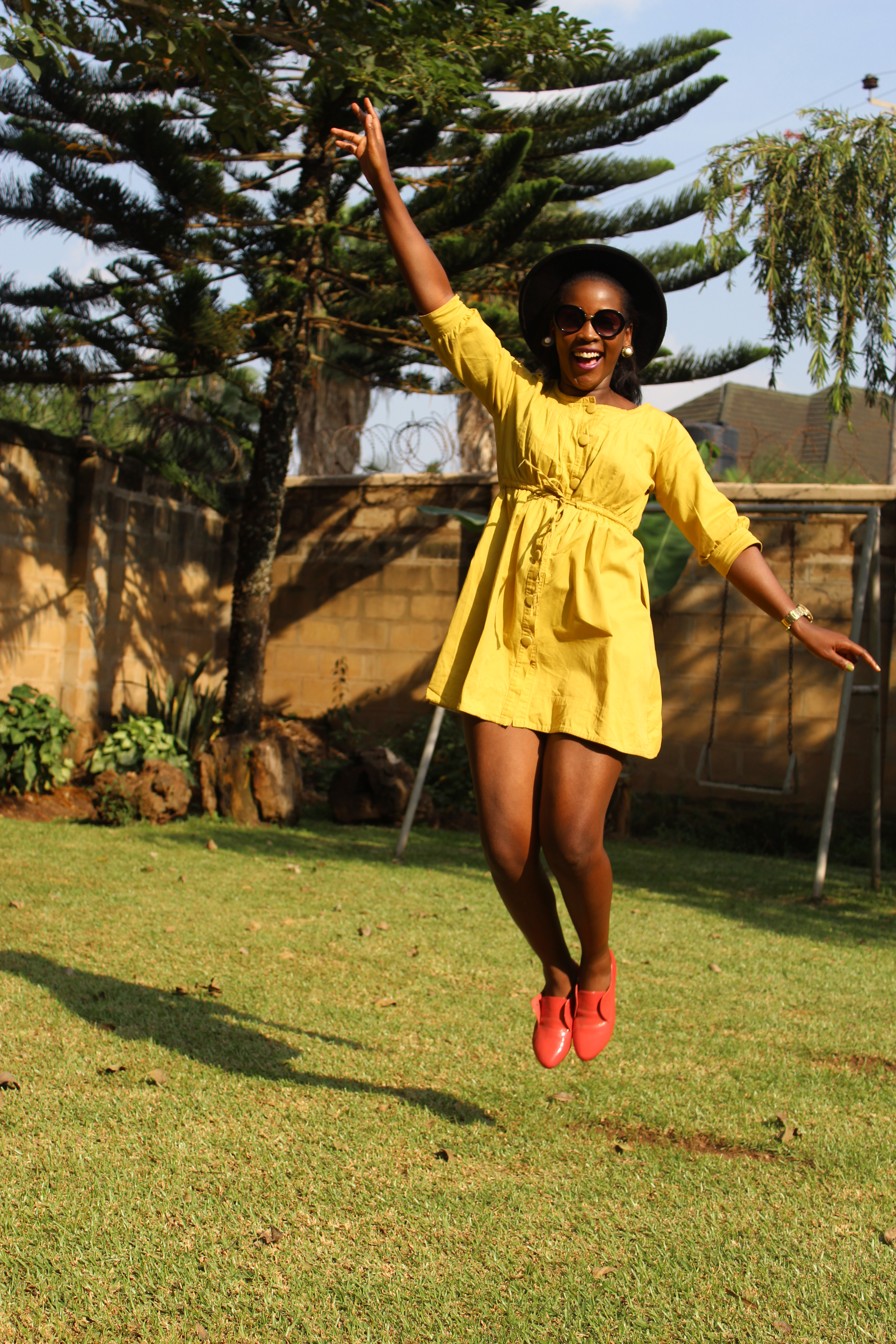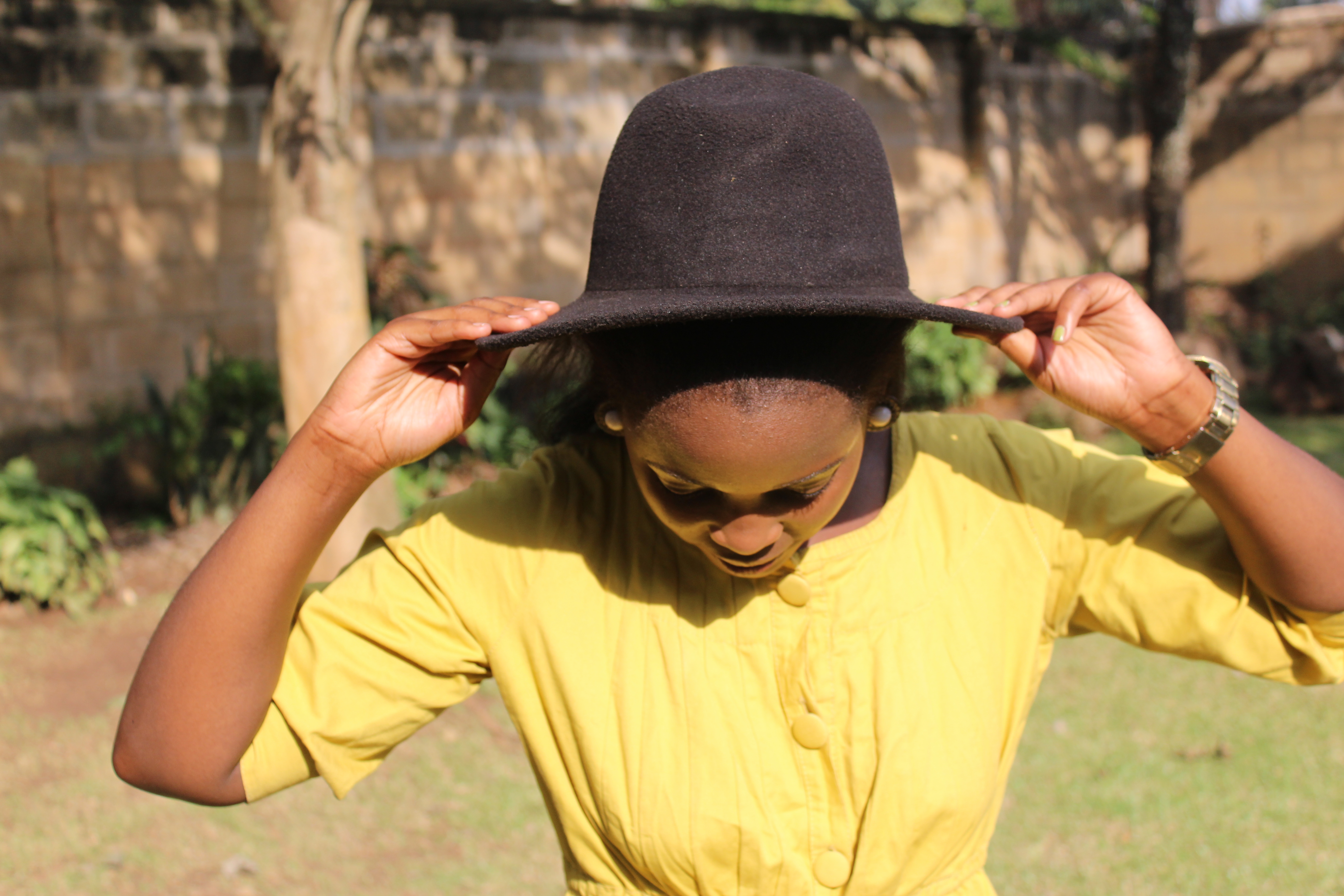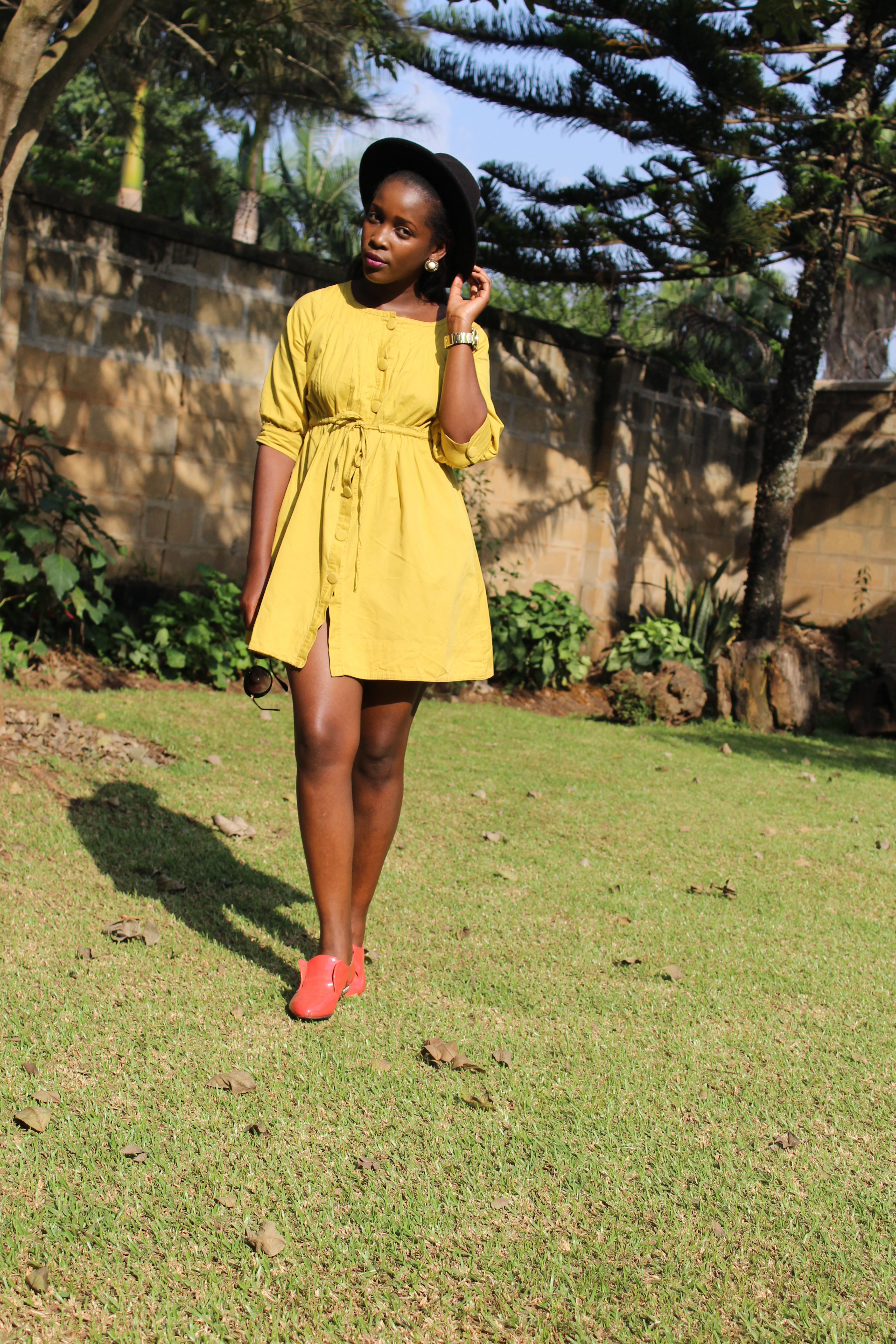 Dress – Thrift
Hat – Gifted
Sunglasses & Studs – Mr Price
Shoes – Forcefully inherited from Amu
Be sure to add me on Instagram itsmayabee and Snap Chat itsmayabee11
To a lovely week!!
Stay Fab
XOXO
MayaBee