After a long two  exhausting weeks of exams i am glad to be back and writing something different from all the serious staff – my type of post-exam therapy. If i tell you i am excited for the holidays, that would be an understatement because I CAN NOT WAIT!! So my favorite month is here – some of you know how much i love November, i mean its my birth month and the month of love to me; need i say more? Its been off to a stressful start but things to looking up and i hope y'all are doing great and ready for the year to come to an end. How far with those New Year's resolutions? I didn't set many this time but i must admit i still didn't do well fulfilling them but i am hoping to do better next year *don't we say this all the time?* more like set one resolution.
Munching:
On a cinnamon roll and absolutely enjoying it. You know those items you pick out on impulse and you are positive won't be buying again after you taste it? This was one of those items but looks like i thought wrong and i will definitely be picking out this so bomb cinnamon roll again – just might be tomorrow morning.
Sipping:
On some green tea and trying to stay on the wagon despite all my terrible eating habits the past few months. Only God knows the struggle that lies ahead of me to shed all this weight.
Smelling:
Cinnamon from the roll i am having. I really hope i am still getting all the cinnamon nutrients from this calorie filled treat.
Wearing:
My favorite over sized throw on that still fits and looks fashionable despite any amount of weight gain or loss.
Reading:
A man Named Dave by Dave Pelzer . This has reminded me that it doesn't matter what hell you have gone through in your past, everyone is destined to be great if you strive for greatness.
Watching Following:
Queen Sugar. Just on the first episode but looks like i will be hooked to this one.
Can't Believe:
I completely forgot to reply an email from a certain young lady with so much passion about blogging *runs to mail inbox*. If you are reading this – my bad, my head has been allover the place. I en-devour to reply to whoever reaches out to me even though i might take sometime to do so, but i always do.
Trying:
To stay as positive as possible. I realized that i over scrutinize every single detail about a situation and end up thinking negative, which is a NO NO. I mean, there's no time for negative vibes, Let Go and Let God!!
Feeling:
So damn sleepy, about to take these activities to bed.
Embracing:
The freedom that comes with not having exams or class. This will be short lived but trust me i am taking full advantage of this time, sleeping in till 7.30am and not worried about any assignments due.
Knowing:
How far a little push and support towards someone can go. Always support your family or friends' dreams whenever you can, even if their dream doesn't seem valid to you – remember it's valid to them and that's why they are pursuing it in the first place. My blogging journey has taught me a lot about this, even the simplest action like sharing or liking one's post is good enough. However you will be surprised at who supports you most – it's usually the people you don't even know.
Realizing:
How much i enjoy my "Me time"and it scares me sometimes hoping i am not becoming a loner. Having moved out of home  a few months ago, i am loving all the peace and quite however much i miss the free wifi – but growing up does come with responsibility. Speaking of responsibility, i need to clear my pending water bill ASAP…..Life!
Looking Forward:
To my birthday in a few days – this one has come with such a precious gift and i will be sharing the news with you lovelies that day.
Amazed:
At how lemon and apple cider vinegar have worked wonders as my antiperspirant these past two weeks. I must say i didn't think i would keep up this long but looks like i got a perfect alternative for these chemical filled deoderants.
Enjoying:
The chilly weather this evening despite all the traffic that comes along with the rain. If anyone ever tells you it rains cars in Kampala, you best believe.
Noticing:
How far i have come with my store "Maya's Gallery". It hasn't been an easy job and it's definitely not where i would want it to be but it has come such a long way. Be sure to come check us out and support a sister "Maya's Gallery Akamwesi Complex Shop 15".
Excited:
About Sunday, one of my very good friends is taking her first step towards marriage – i wouldn't be more happier for her. And guess who will be on that maid of honor duty? Me!! See why November is my fave month.
Needing:
To find outfit for Sunday like yesterday, just a few days left. I have been such a last minute person these days which always puts me into panic mode.
Thinking About:
How much i hate the process of travel. Get me right, I LOVE exploring and being in  different places but i Dread the process of getting there – I wish i would sleep and wake up in my
Wishing:
I would sleep and wake up with my hair braided but unfortunately have to face the reality of the pain.
Hoping:
For the best from the US presidential elections. #IamWithHer despite the fact that i am not American. Can you imagine a world with Donald Trump as president? Well…its just a few hours left, let's wait it out and see our fate.
 Wondering:
How i managed to get through these last couple of months as they have been such an emotional roller coaster for me-  i wonder how i managed to get up and get things done and as usual "Let go and Let God".
Giggling:
At all the superstitions people have. Wow!! It's crazy what people deprive of themselves because of these superstitions, As I always say Let Go and Let God.
Grateful:
For you, thank you for always reading and for all the support.
Happy Birthday to all the November babies out there!!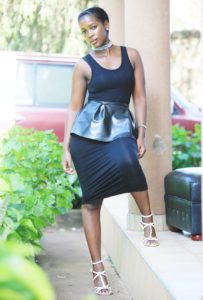 Be sure to add me on Instagram @itsmayabee and Snap Chat itsmayabee11 for quick updates.
Stay Fab
XOXO
MayaBee