Well Hello there loves. I know its been a hot minute  since the last taking stock series and I hope y'all are doing great. So much is going on and i can barely make time for myself but such is Life, right?  I hate to acknowledge how much time flies but can you believe it's October already? October?? In just two months I will be wishing you a "Happy New Year" and we on to the next. As some of you must have noticed, much has changed in the past few months – "ItsMayaBee" has a new look. Still so excited about it, how do you guys like it?On the brighter side of things – I am well and happy despite the busy life, and hoping for greater things these last  months of the year. Hope you had a great September and enjoying October so far.
Sipping:
Orange "Pick and Peel" juice, which is my current favorite – i think it's safe to say i am addicted.
Craving:
Candy for the past two days. This is not good at all.
Drinking:
Lots of fizzy drinks lately , which i had almost completely  cut out for a WHILE and now looks like i am relapsing –  this is not good at all.
Smelling:
Peanut butter which is making me look forward to breakfast tomorrow morning. French toast with peanut butter it is – Ooh yes, i do take my food very seriously.
Wearing:
My favorite army green scarf which I absolutely love but everybody hates and thinks it's too old. PS: It's not going anywhere anytime soon.
Reading:
Crazy Love by Emma Keena. Yes, I am such a romantic and still enjoy those "happy ending" stories. I need some self-help books though *Birthday is coming up*.
Watching Following:
 GAME OF THRONES!! I still can't believe i finally jumped on this train, however i almost jumped off after the first two episodes but so far – so good.
Can't Believe:
How fast time flies when you are not working out compared to when you decide to take that morning or evening jog. Is this just me?
Feeling:
Extremely over whelmed with life right about now, trying to juggle everything going on isn't  a joke and at times i feel like i am drowning but somehow mange to get back on my feet – Thank God. Remember it Always gets harder before it gets better so you need to hang in there for the best.
Embracing:
All the changes my body is going through. The weight gain and everything else – sometimes the fuss is not worth it, you let go and let God.
Knowing:
Patience is that very important virtue in life that is quite painful. I have learnt to be patient with myself and always remember that you must crawl before you walk.
Realizing:
That these taking stock series are somewhat therapeutic to me. I always end the post feeling some type of way.
Looking Forward:
To the end of this semester and yet we just a month into it. This is my second year of Grad school and if anyone had told me it would get this hard, maybe i should have reconsidered my options *NOT*. However much i am complaining, i love achievements at the end of the day to i gotta "Woman Up".
Amazed:
At how much the mind set of people in Uganda is changing for the better, it's extremely refreshing to see the number of people following their dreams and working on their passions increase by the day. I always said "It was a matter of time" and indeed it was.
Enjoying:
The beautiful combo of a relaxing breeze and great view at one of my favorite balcony spots. I can't believe I haven't been here in over a month.
Noticing:
My snap chat mojo has backed down in the last couple of months but I will definitely be snapping more often soon.
Excited:
To share with you guys some amazing news next month – thinking on doing so on my birthday, lets's see if i can keep a secret that long. Y'all know how special my birthday is, however i intend to have such a low key day this year  *i think*.
Needing:
A new hair do like yesterday, i loved these curls but it's about that time for them to go.
Thinking About:
How much life changes as we grow up? I used to get so frustrated about the strain life put on many of my friendships and relationships as I grew up until I realized it is all part of the process of life, and it is okay to you grow apart from some people and i am finally accepting this . However, always make time for the people that really matter to you.
Wishing:
I had the utmost discipline in certain aspects of my life especially health and fitness. I need to put down that candy and hit the gym – Shout out to all the fit disciplined ladies. Faye, I respect you.
Hoping:
To attend Bey's concert someday, indeed she's the Queen!  Another addition to my bucket list.
 Wondering:
If i should catch "Queen of Katwe" from the theater or in the comfort of my home? I am trying to get myself to get out more often for fun, it's been school – work – home for the last couple of months, so i need some spark in my life.
Giggling:
At the conversation I just had with my photographer over the phone. I call him Obama nowadays as he's seemingly becoming the busiest person ever.
Grateful:
For you, thank you for always reading and for all the support.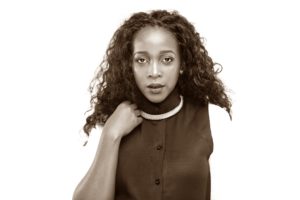 Be sure to add me on Instagram @itsmayabee and Snap chat itsmayabee11.
To an amazingOctober
Stay Fab
XOXO
MayaBee