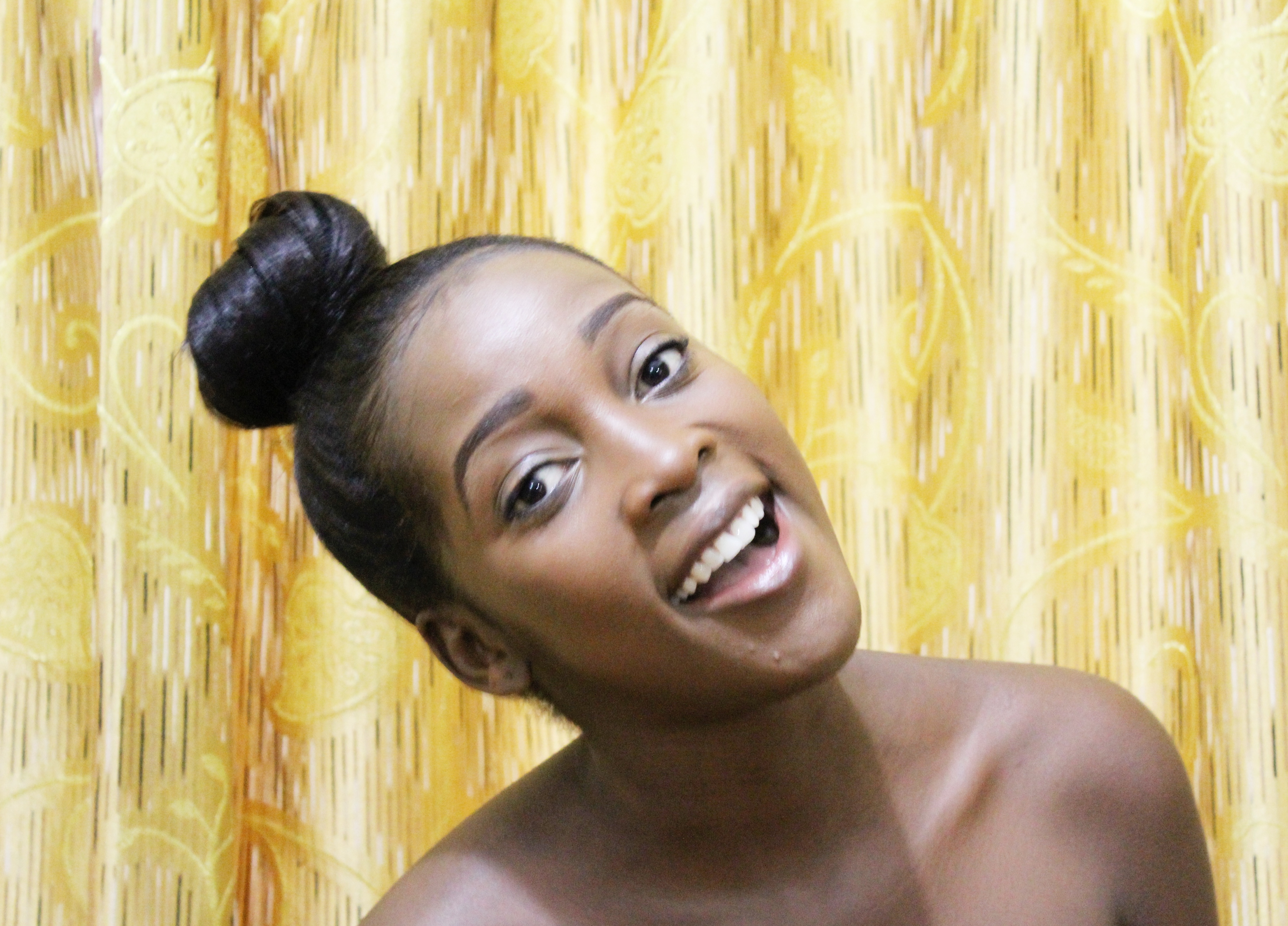 I decided to stop ranting about how time flies because it's ridiculous and I just gotta live with the fact that I am getting older LOL, i love to think about it in the sense of aging like fine wine, so i am struggling for exactly that. Which reminds me of a comment made by a certain gentleman last evening as i walked by a group of four Nakumatt employees (men) in the basement of village mall – one uttered out loud "Good evening fresher".
Drowned in my thoughts and pain from my tooth extraction I didn't  think for even a second that he was talking to me until they all shouted different comments but the one that caught my attention was "Fresher talina mpiisa" meaning "the freshman has no manners", it was so funny that i burst out laughing, I apologized and replied the gentlemen – at least they  didn't hiss. So I chose to take the "fresher" comment as a compliment, if you know what i am saying – what do you think? Compliment or Nah?

 March is always such an emotional train for me as this is the month my lovely mommy passed away, i can never get used to the feeling even after 15 years:(. So definitely March was a bit low for me with a few happy times of course, i got to cook a lot this month and i must say cooking relaxes me plus i love to eat food i have prepared myself.  For those who follow me on snap chat (itmayabee11) got to see a bit of my kitchen shenanigans. So how did your month go?
Sipping:
On vegetable juice – anyone else tried this? This is my second day and so far so good – my concoction is spinach, cucumber, carrot, lemon, beetroot, ginger and apples.
Eating Snacking:
On an apple. Who else finds red apples sweeter than the green ones?
Listening:
Crystal gayle's album on YouTube which was a recommendation from my dad, I am still warming up to it but I am sure I will love after a couple of replays.
Drinking:
More and more water – plain and infused, I am still amazed at how thirsty I get. I at times hit 4 liters without even noticing.
Smelling:
Mint leaves.
Contemplating:
Whether I should go for the High Tea at Tamarai this Saturday, which I have never been to because I always have something scheduled for the day. Fortunately this weekend's exams have been postponed – if that is not a sign, then I don't know what is.
Wearing:
Loads of lip balm lately especially before I go to bed and trading it for lipstick during the day.
Reading:
More and more on cosmopolitan communication – firstly because I have exams coming up soon and secondly I am enjoy reading about all these different cultures, you will be shocked by how different people act.
 Watching Following:
Nothing. But I am definitely looking forward to catching up on Quantico tonight.
Bookmarking:
More and more natural healing articles, i am still in awe at what these natural remedies have done for people. I am seriously considering a juice fast for a few days, anybody interested? We can jump on this train together.
(Still) Needing:
A portable clothes rack to hang all my outfits for upcoming events and shoots. I officially ran out of space a while ago.  Anybody know where I can get one?
Excited:
To show you guys my current favorite items hoping that you will enjoy the posts. I have decided to put up these posts after the taking stock posts.
Can't Believe: 
How much i dread the dentist, anybody else thinks of this as a quick trip to hell and back? It simply is.
Feeling: 
A little down this morning, but i am optimistic for a great day ahead.
Giggling:
At my actions while i was at the dentist yesterday, i was a typical 7 year old in a 20 something woman's body.I think dentists need to put their tools out of sight from the patients because they don't do any justice to the fear.
Liking:
My natural bun (finally) after months of weaves and braids, my scalp can finally breathe.
Enjoying:
The rainy weather this morning, it's time to pull those sweaters out.
Loving: 
This choker trend! It's pretty popular and allover the place, but once you style it right – Gurrlll you got it.
Noticing:
That my makeup game is catching up especially with the eyebrows, nothing Jackie Aina like but i am still giving myself a pat on the back.
Thinking: 
About  taking up styling as part of many things i do. I have been doing some styling for certain ladies lately and i love it, imagine putting together a look for someone else –  i must admit it's quite hectic but still very exciting.
Hoping: 
The client i am styling today loves the dresses i picked out for her. Will find out in a few hours.
Deciding:
To be more spontaneous sometimes.
Knowing:
You are your number one source of motivation, nothing and no one can give you the push you need. If want to get something done, only you will make it happen.
Grateful:
For you, thank you for always reading and for all the support.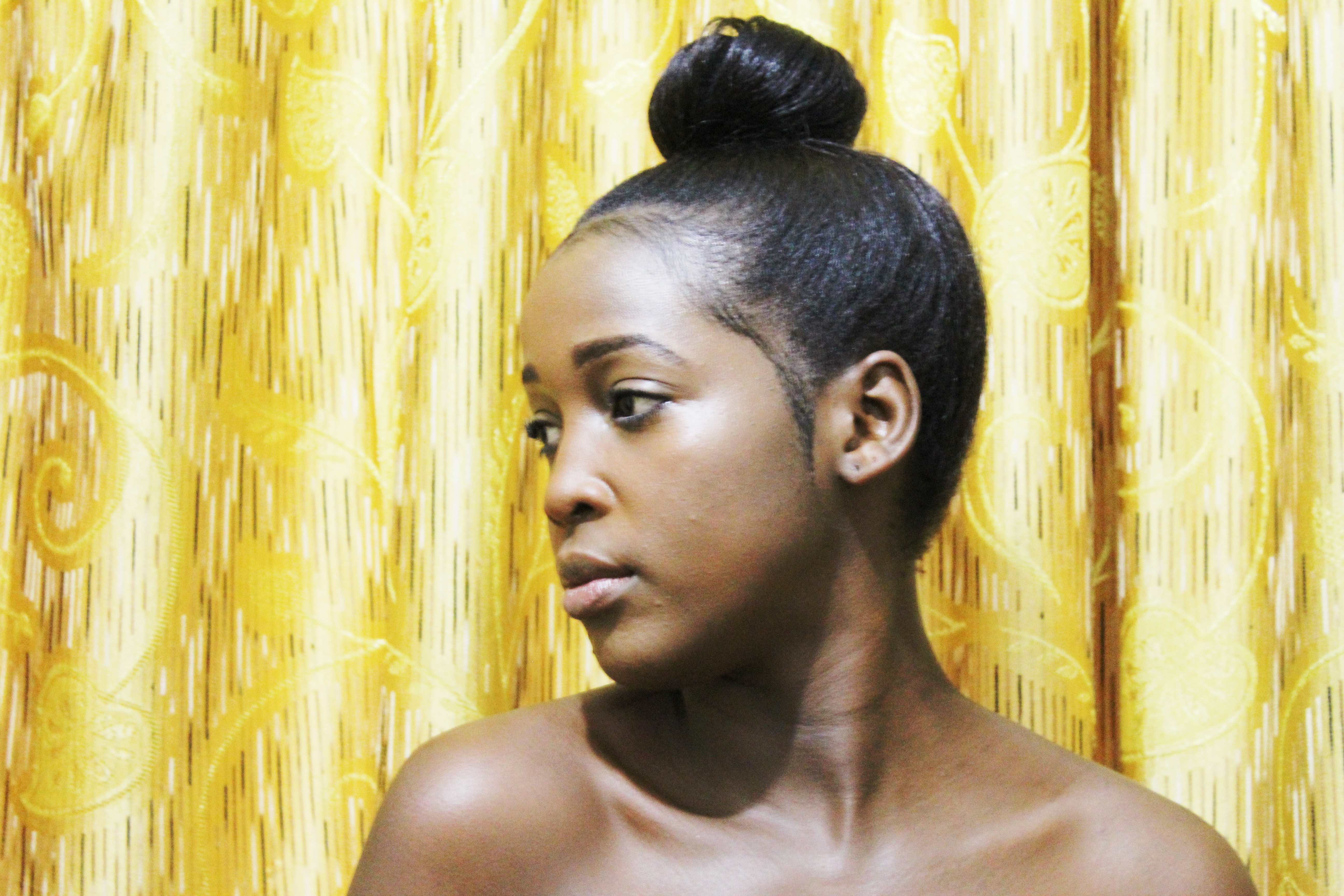 Be sure to add me on Instagram itsmayabee and Snap chat  itsmayabee11.
To an amazing April
Stay Fab
XOXO
MayaBee