Do you ever feel like you have "run out of your comfort zone"? Run, not walk? This is exactly how I felt the day I put this outfit together. Sneakers, colored cornrows and round skirts are all out of my comfort zone so when I say I ran way past my comfort zone, I think you get the picture now. Some of you that follow the blog might know by now that I live to preach for wardrobe maximization, I love versatile pieces that can be styled differently as many times as one's mind can – besides it's good for your bank account. This black round skirt is one of those versatile pieces that you will enjoy if you love playing dress up like myself – as some of you might have seen this skirt styled differently in blog post Here. Typically I am the heels type of girl and trust me I had my heels on with this ensemble before I thought to myself "Hey! Run out of this comfort zone". A few months ago I would only wear sneakers while traveling and the moment I arrive I would never set my eyes on the shoes (not a fan of the heat that comes with closed shoes) but I am trying to diversify my wardrobe incorporating more comfort in the shoe department and I am proud to say two weeks ago I bought my third pair of sneakers and am yet to rock them.
I always envision different outfit ensembles to try out and actually note them down so that I don't forget – some are inspired by looks I see in different places and this is one of those (can't seem to remember where I got the inspiration). Honestly, I have had a million second thoughts about sharing this look as a part of me felt something didn't seem right but once in a while different is good right?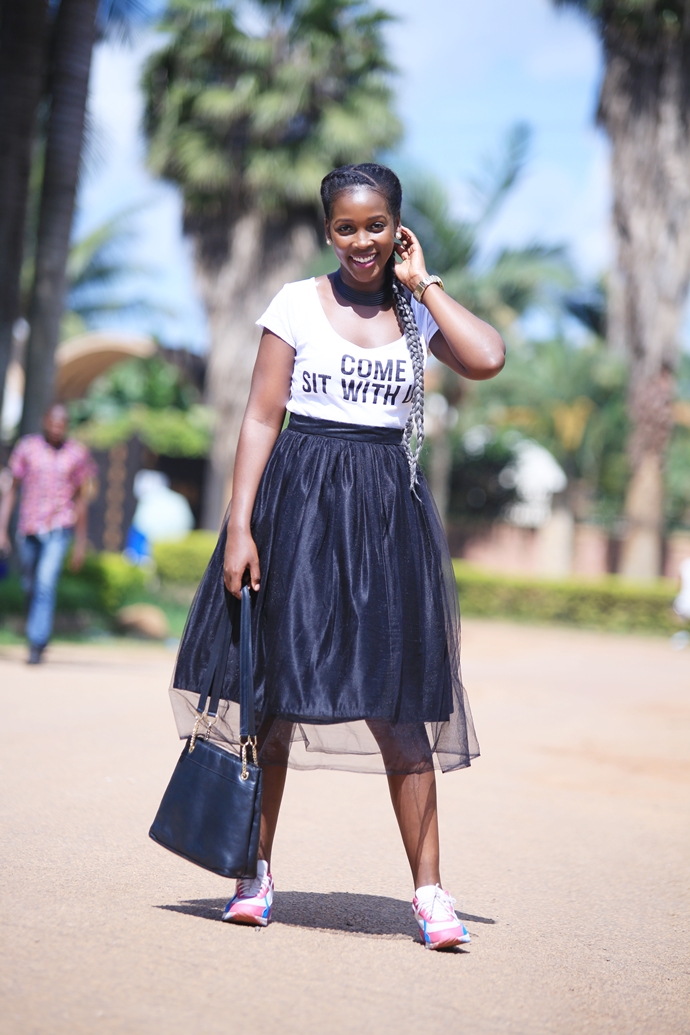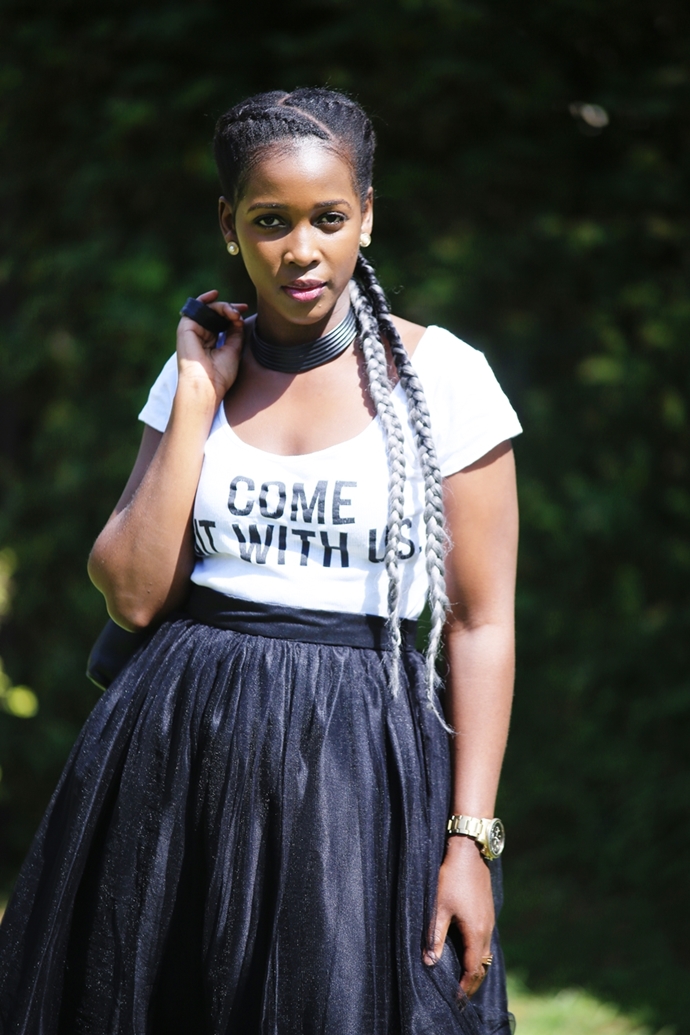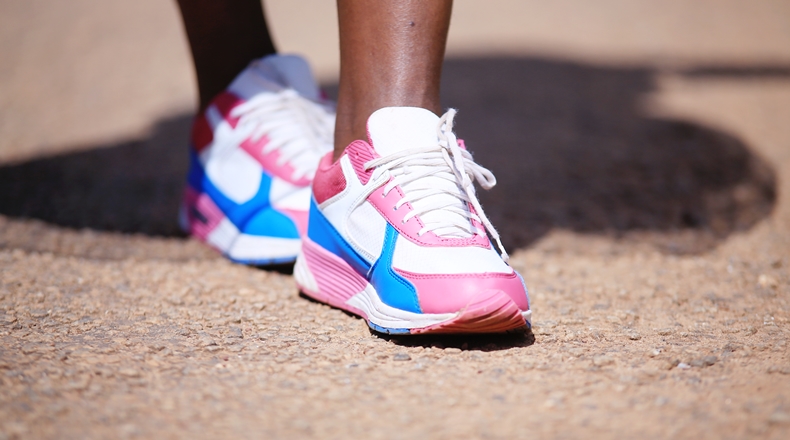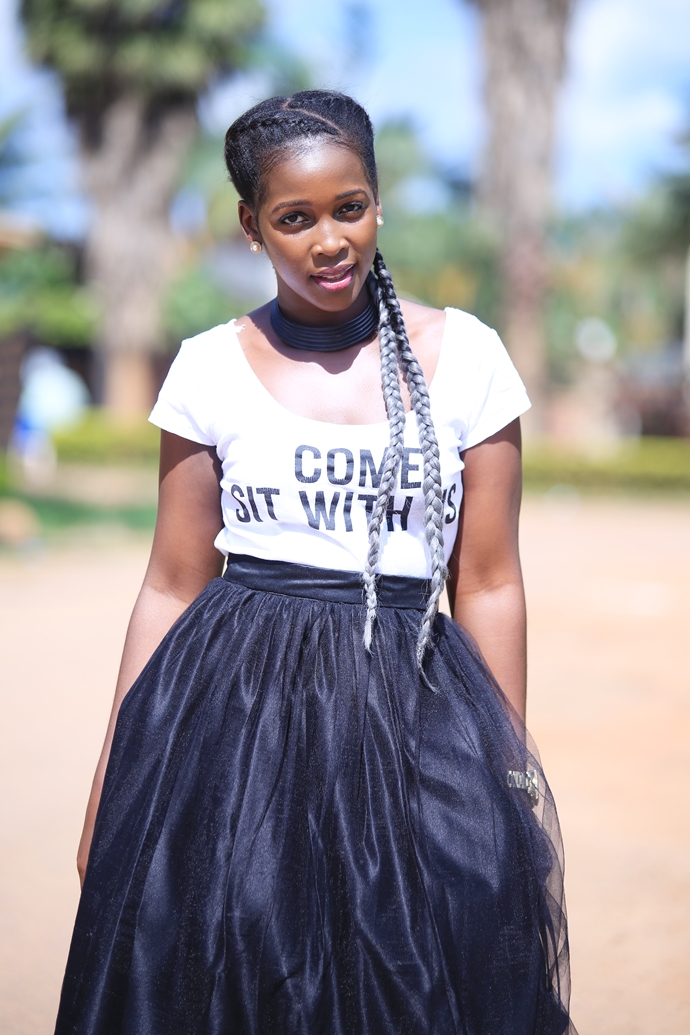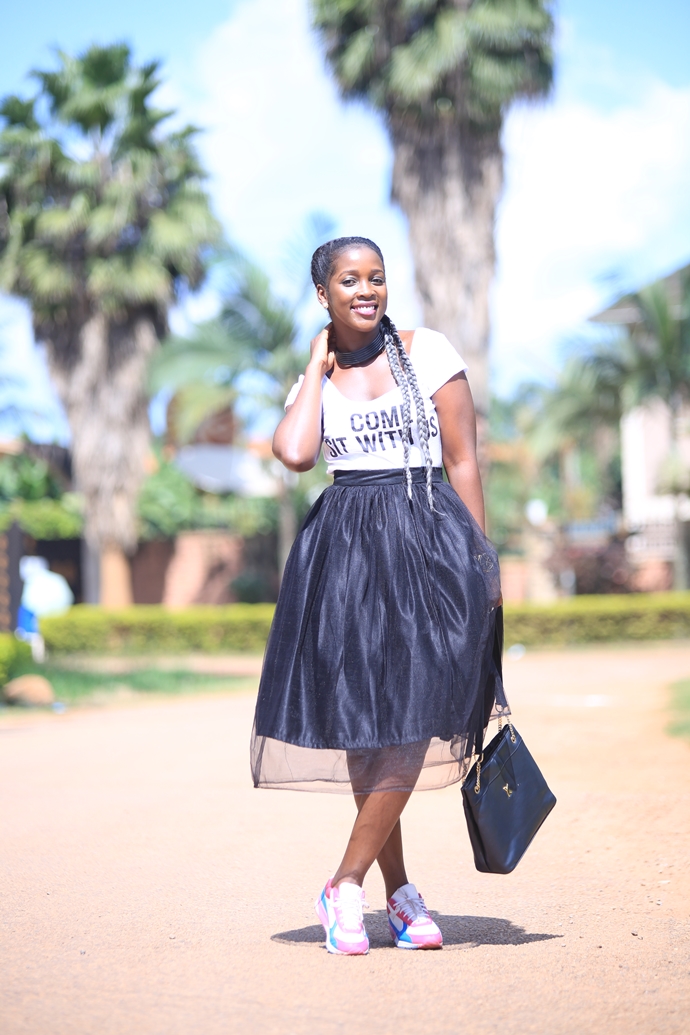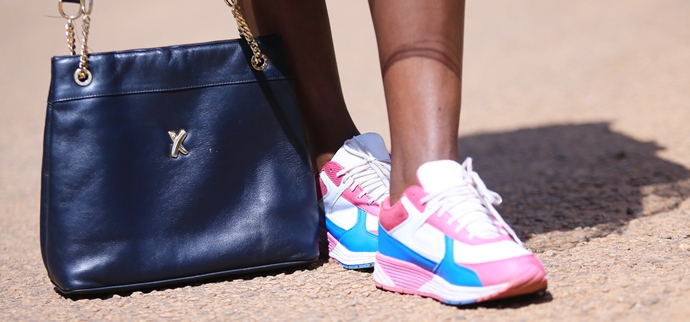 Skirt – Customized by MayaBee
Shoes – Little sister's closet 😁
Bag – YSL / Gifted
Would you wear sneakers with a skirt? If so, how would you rock it?
I would also love some tips on how y'all deal with the heat while wearing sneakers?
Be sure to add me on Instagram @itsmayabee and Snap Chat ItsMayaBee 11.
Thank you for stopping by.
Stay Fab
XOXO

MayaBee