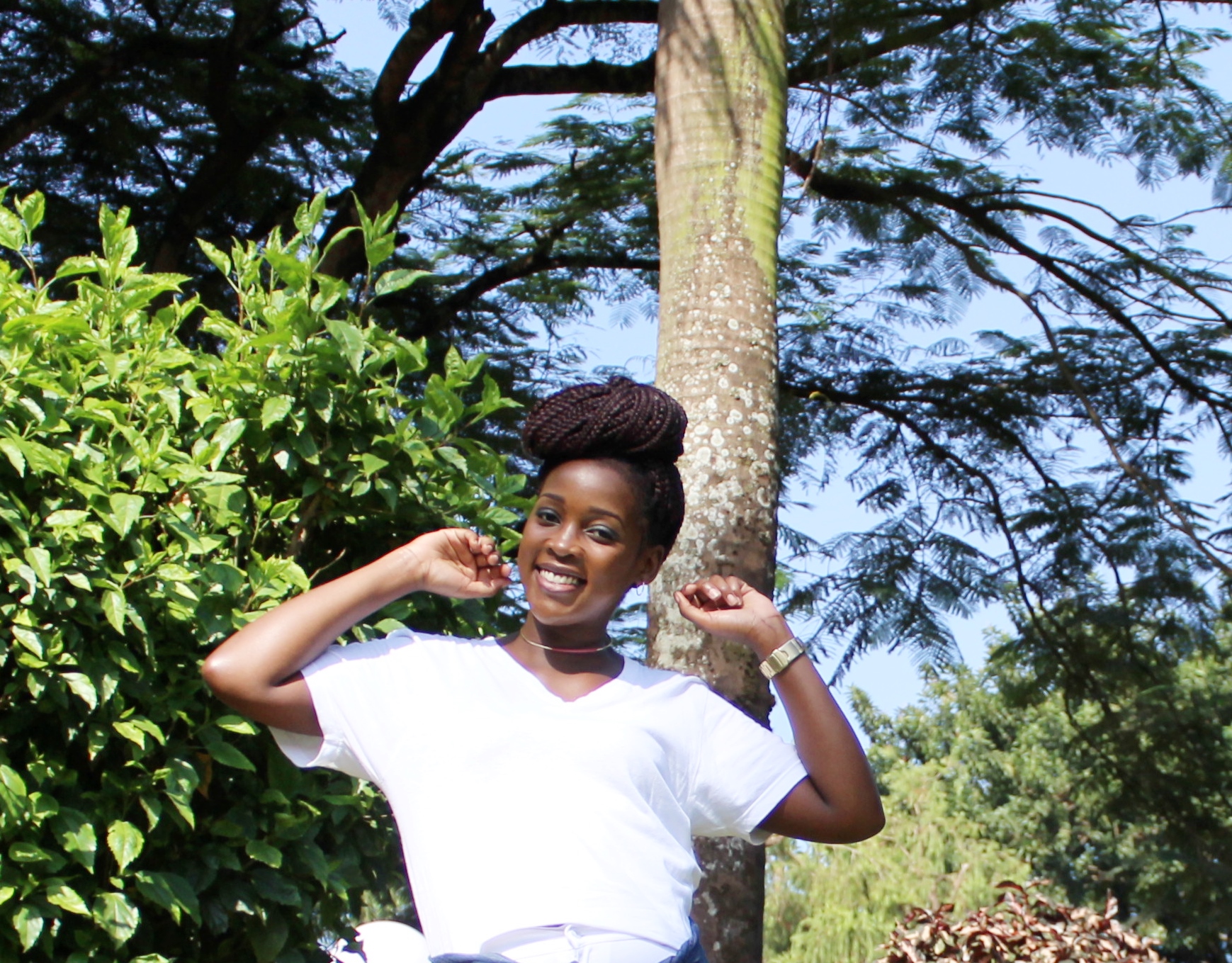 One can't speak of wardrobe basics and staples and doesn't mention a plain t- shirt, I have always been such a fan of tees and my obsession has escalated in the past months mainly because of my busy schedule which needs more comfortable fits that I can style easily and burst my ass freely while I run my errands. And nothing beats that like a plain 'ol t-shirt.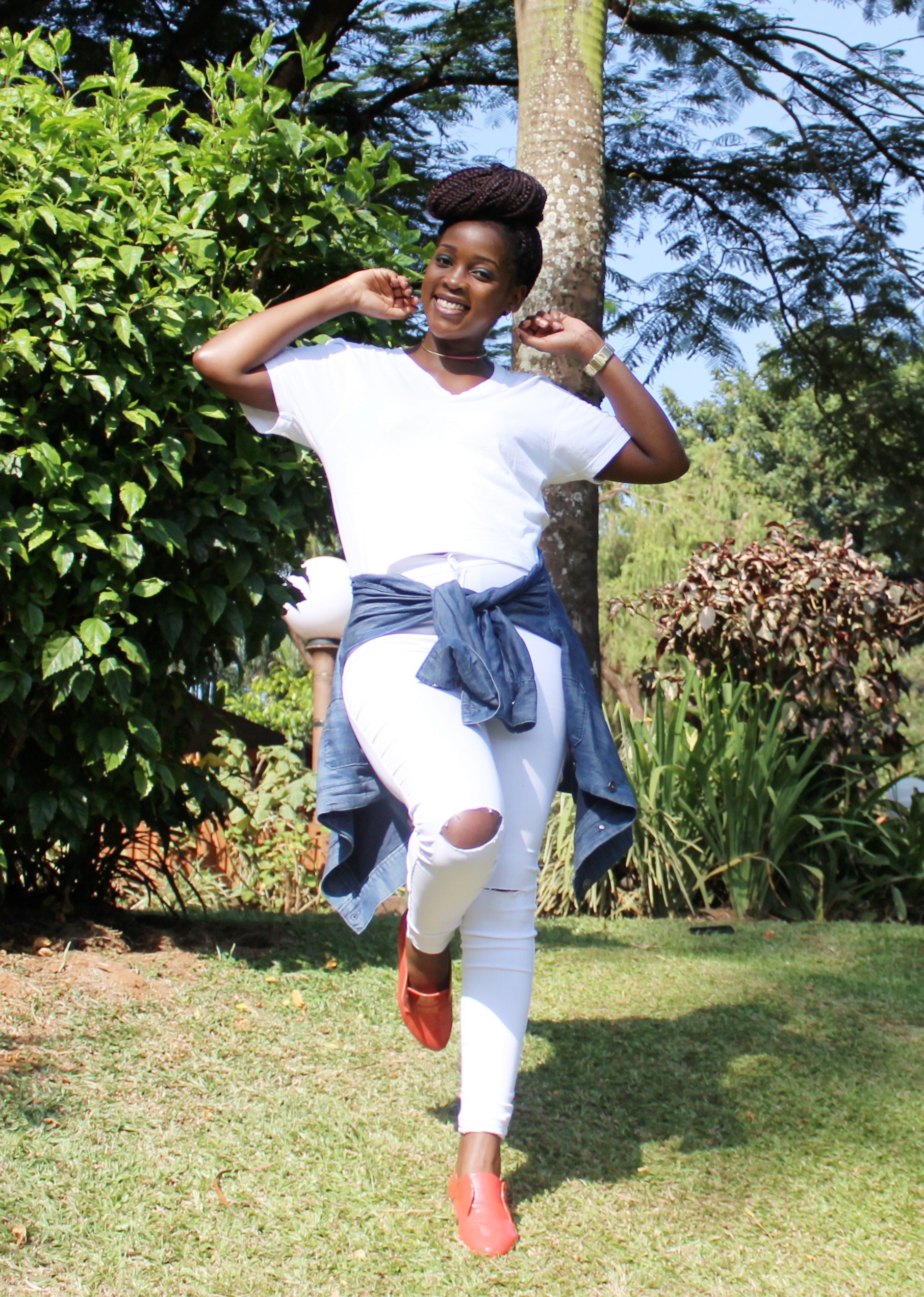 Confession: I love well-fitting clothes – if it fits like a glove, then it fits just right. This notion applied to my tees as well until I woke up one of these scorching hot Sundays yearning for a super casual look with a tee and all my fitting ones weren't doing my idea any justice.  So I decided to raid someone's closet knowing I would find exactly what I needed – I recently talked about my wardrobe raids with a certain someone, you can check out the post Here .
Nothing has ever been more casual chic for a hot Sunday afternoon than this white loose tee, white cut out skinny jeans, and denim shirt – some of you might know my LOVE and LOVE relationship with neutrals by now and nothing beats some white on white action. Cut outs are such a popular trend nowdays and one might get tempted to say that it all looks the same, but trust me it doesn't – it's all up to how you style your look. Trying to add some sort of color pop, I opted for coral shoes which contrasted perfectly and of course leaving my braids in a big front bun to hide my out grown edges. LOL
So what do you think about loose tees?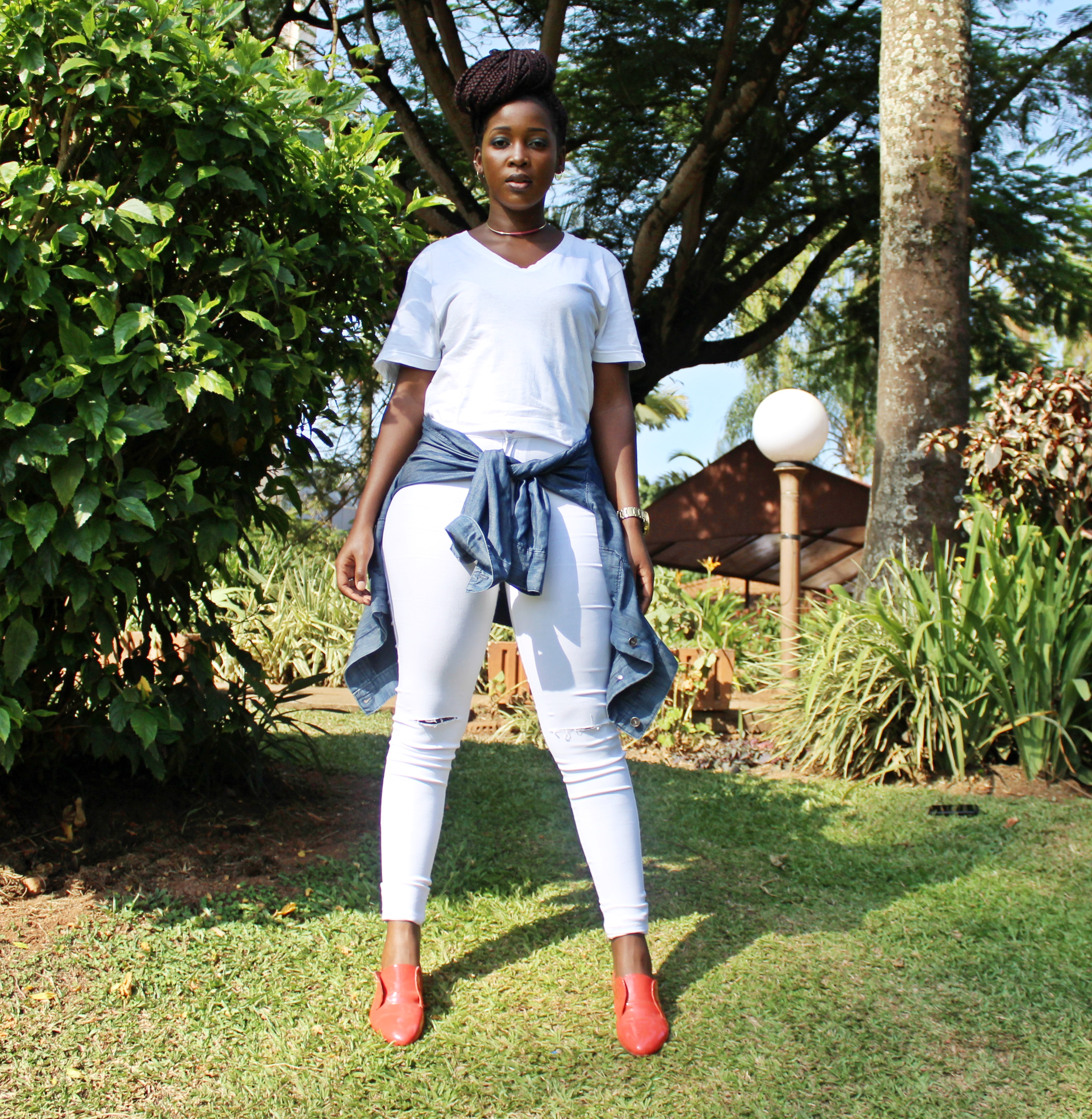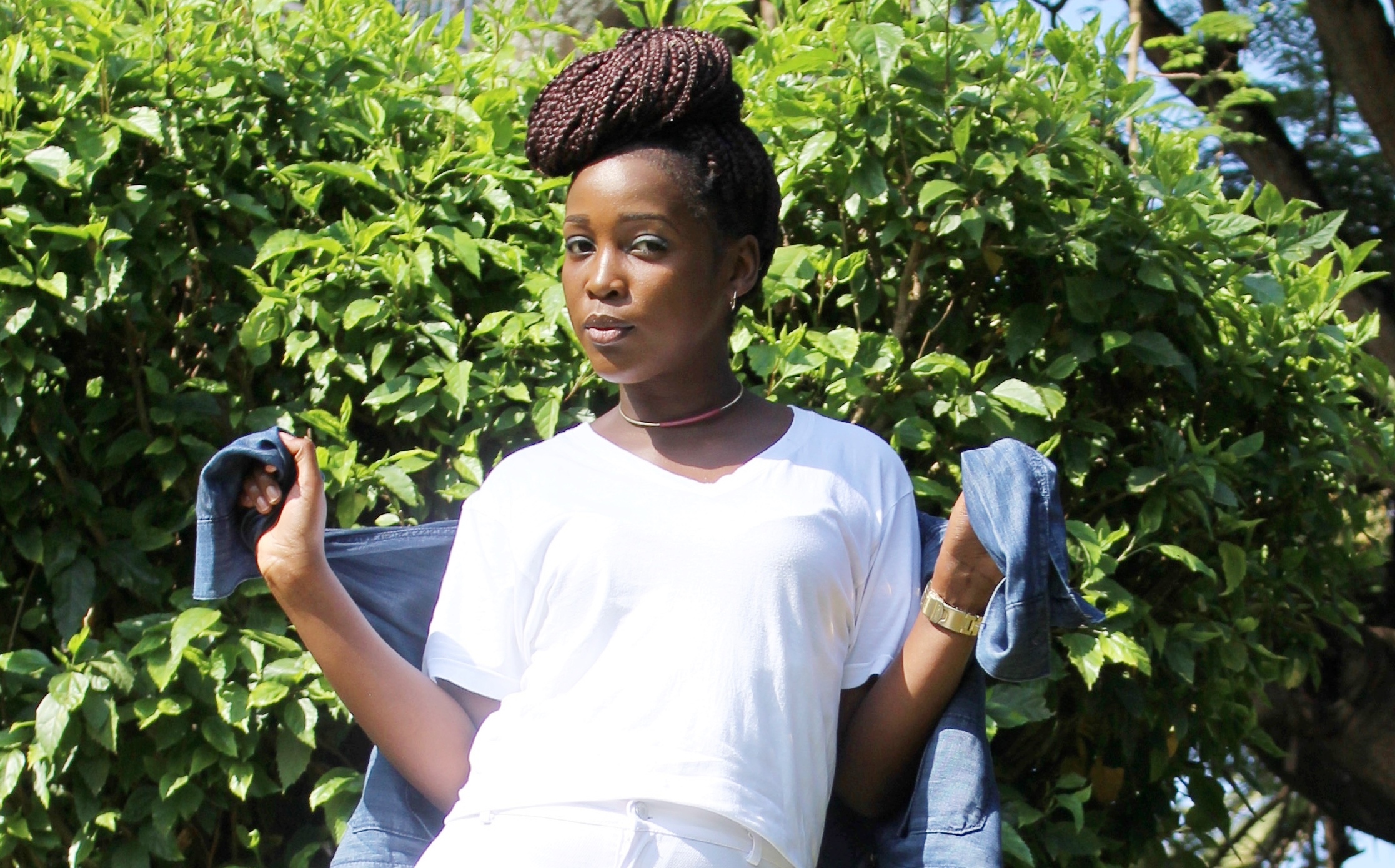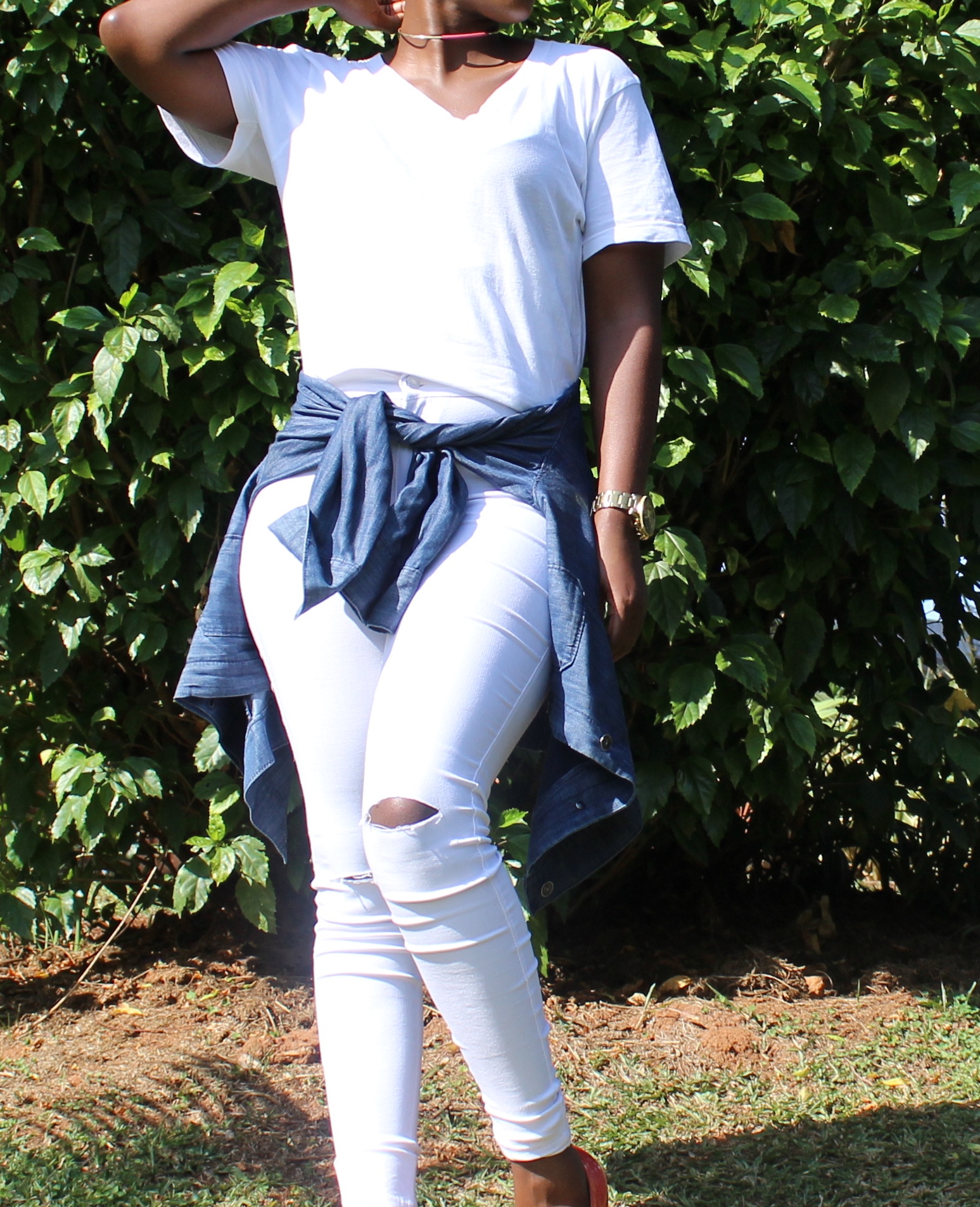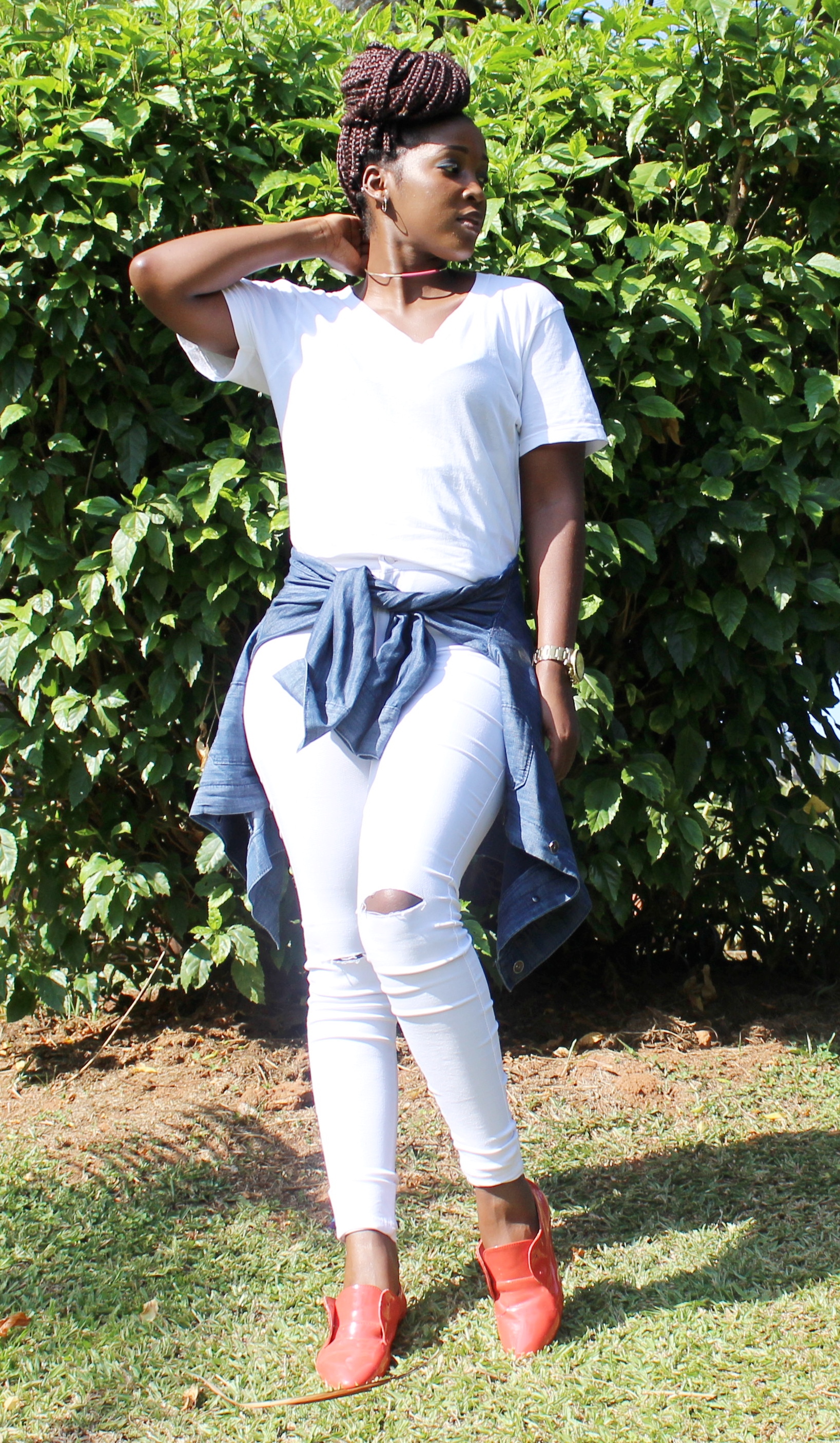 Be sure to add me on Instagram @itsmayabee and snap chat itsmayabee11 to see what i am up to.
T-shirt – Ralph Lauren (Papa G's closet)
Jeans – Zara
Shoes – Inherited
Denim shirt – Charlotte Russe
Neck piece – AcessorizeIt_Kla
Location: Sheraton Uganda
Photography by PapaG
Stay Fab
XOXO
MayaBee