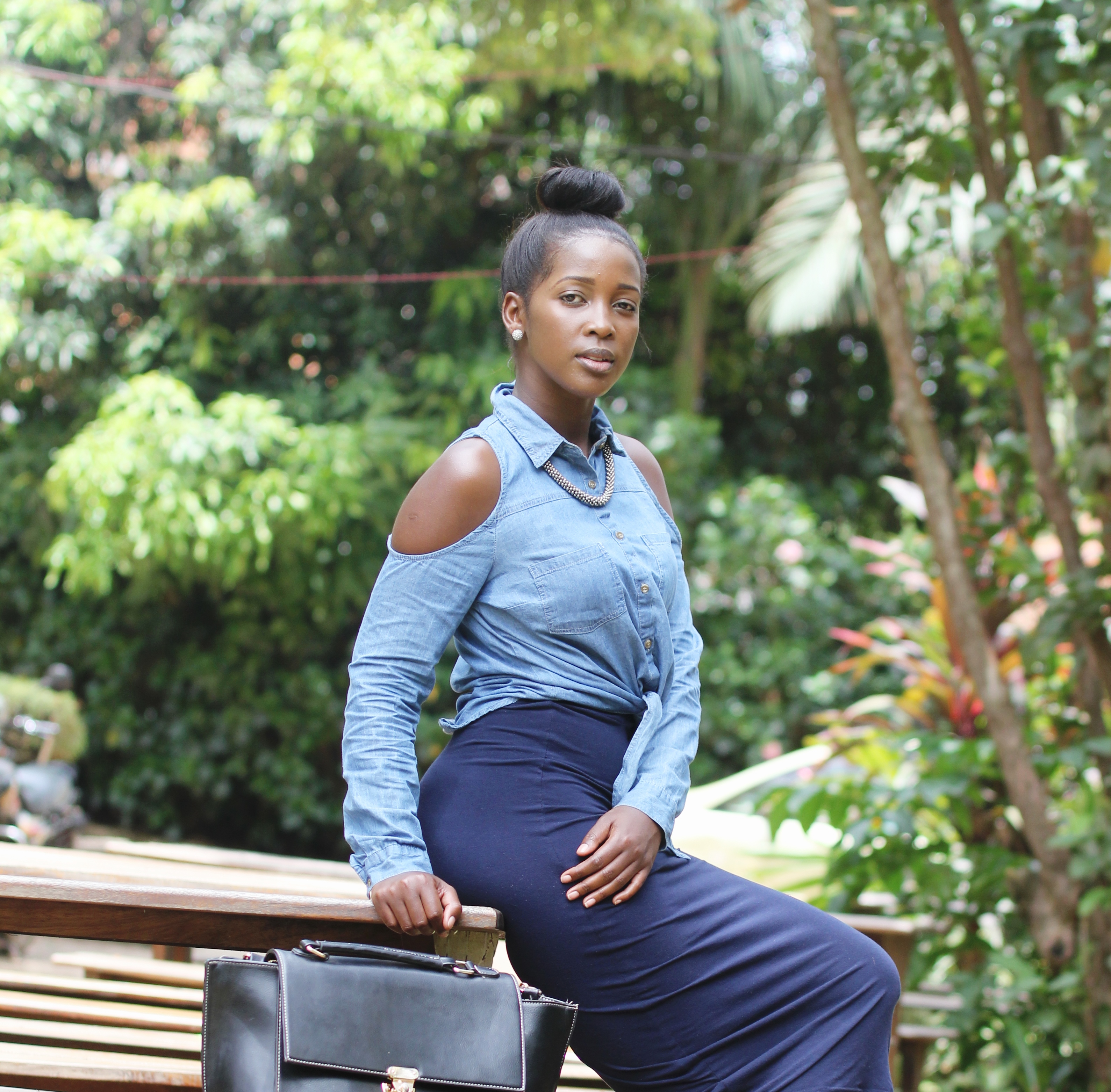 Do you ever feel like you can manage everything life throws at you especially because you are a female and we females make milkshakes when life throws us lemons LOL. You even give yourself those little pep talks like "Come on by the time I can bleed for days and still get on with life, nothing can stop me". Well that is me most of the time until I realized I needed to give myself a BREAK – the last two weeks have been crazy busy for me with exams, work, personal staff going on and I realized I was being too hard on myself trying to get everything done, so i decided to tone down a notch which explains my silence for the last 17 days (two weeks and a few days sounds mad long). But I am BACK and I missed all this good stuff.
And now WE are breaking the silence with a timeless trend that never goes out of style and two other trends everyone is loving lately.
Denim is a wardrobe's best friend, very timeless and a trend that never goes out of style – the Huxtables loved denim and so do we. Cut outs are such a popular trend lately, if you ever feel like showing some skin modestly then these are your go to pieces (of course not forgetting those insanely revealing cut out pieces – which i am not talking about right now LOL). Sometimes i feel like Cut outs were originally a mistake designers made during the designing process and one very creative person thought it would work and Wallah…here we are with cut out dresses, shirts and everything else which i absolutely love.
Give me a well fitting midi skirt and i will run the world. Seriously. I LOVE A WELL FITTED "stretchy" MIDI. This look is all my favorites trends combined and it doesn't get better than that. The ankle boots added the exact edge the look needed  to finish the look, and of course my hair in a bun because i am the "Bun Queen".
What's your favorite trend?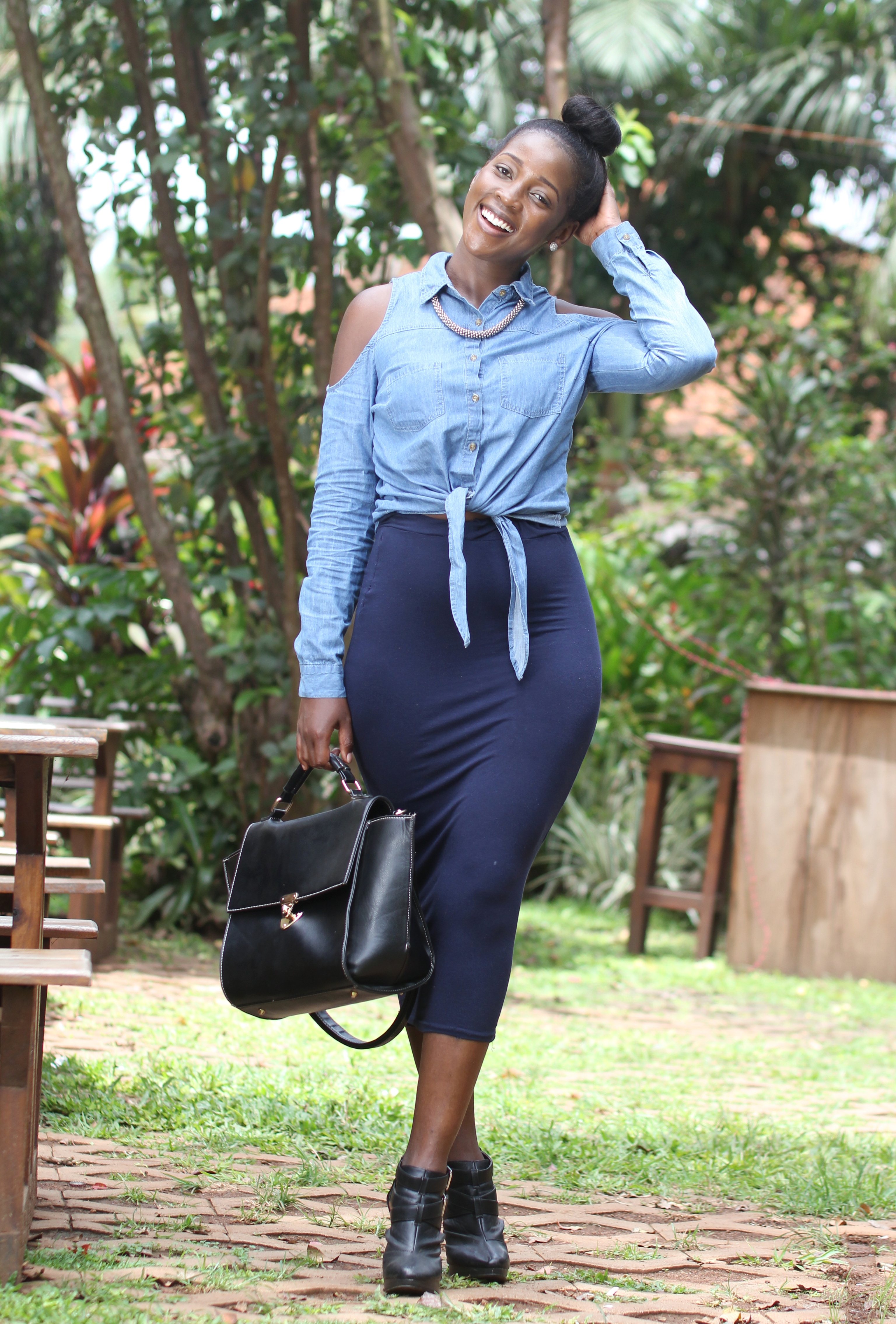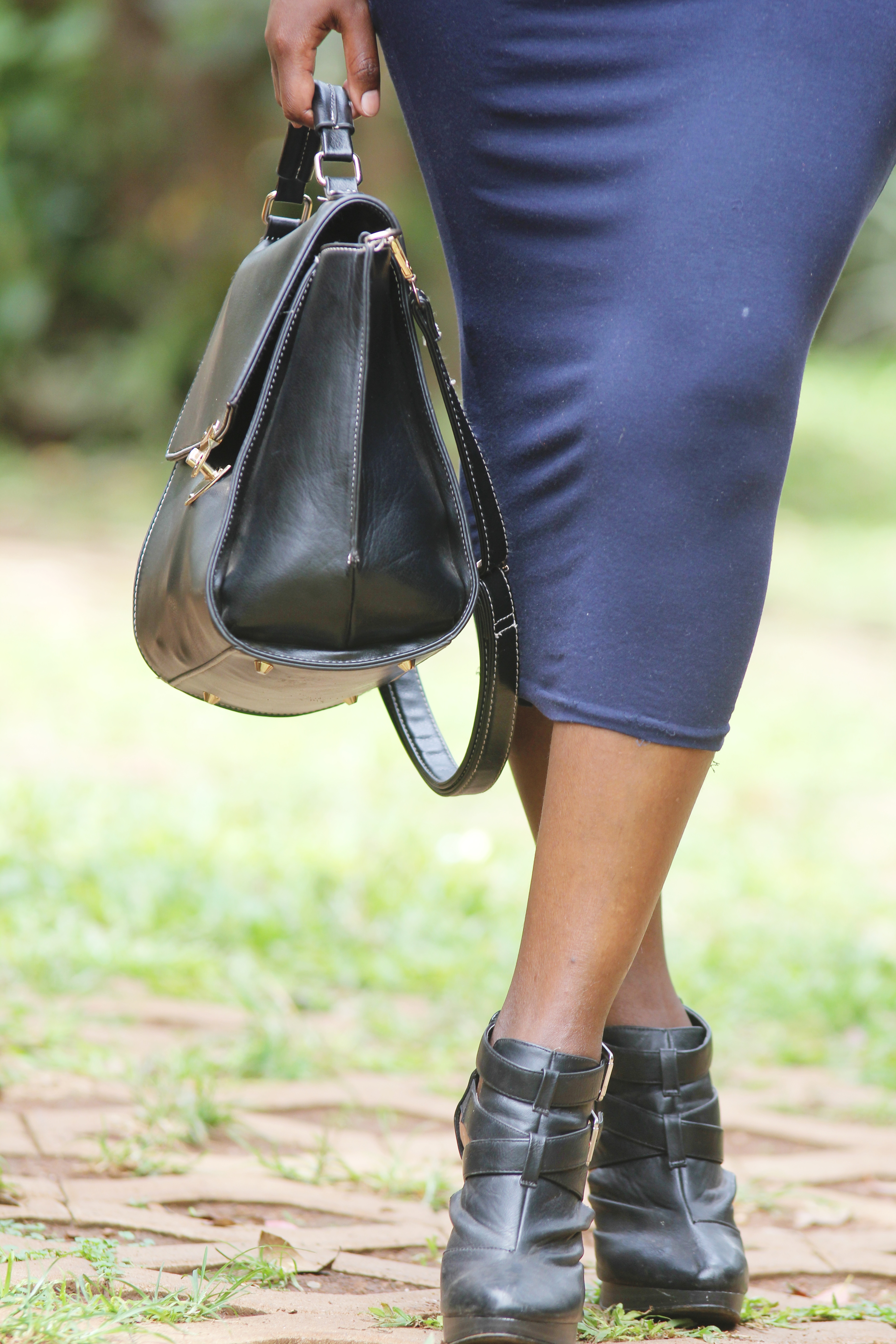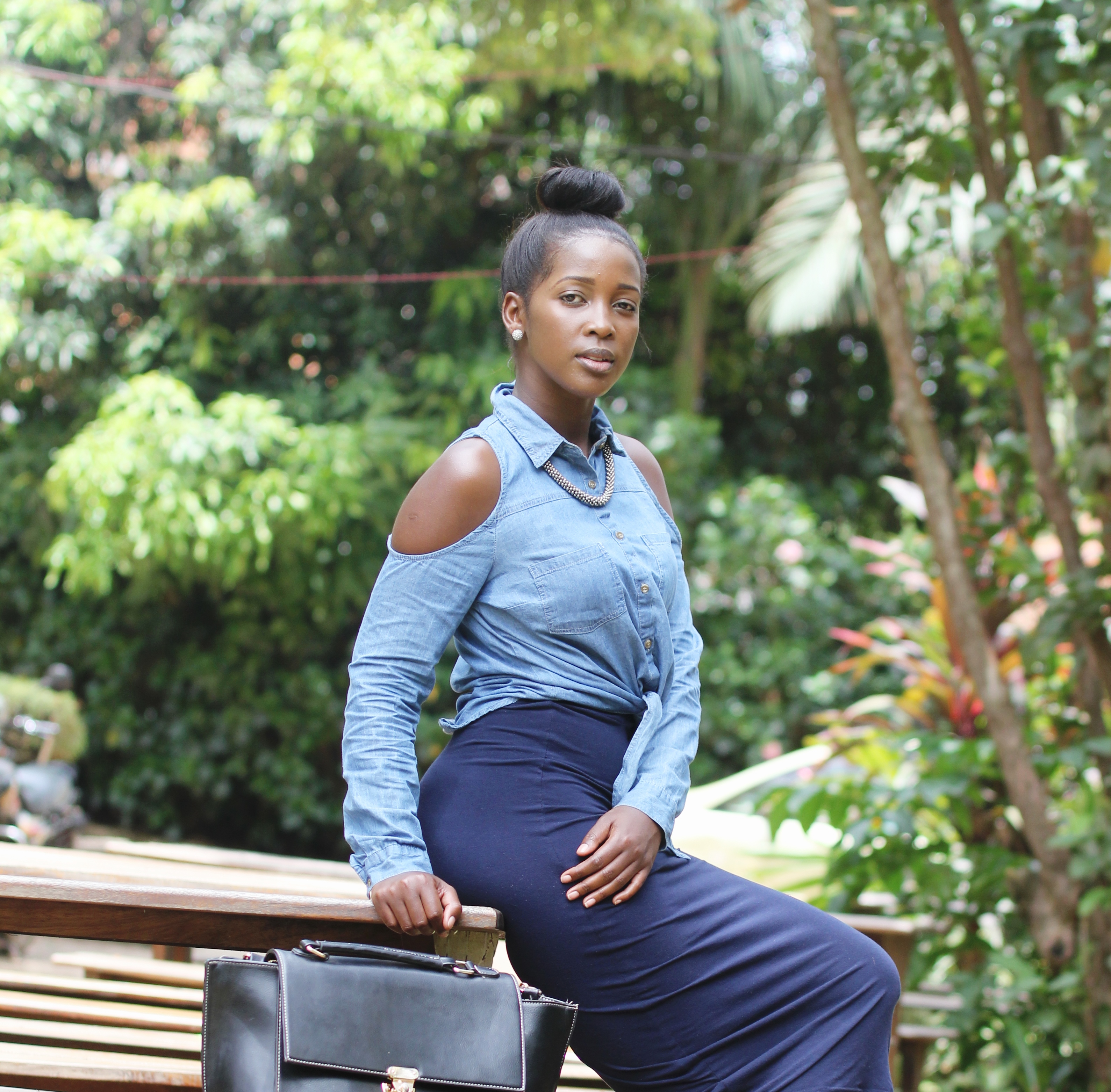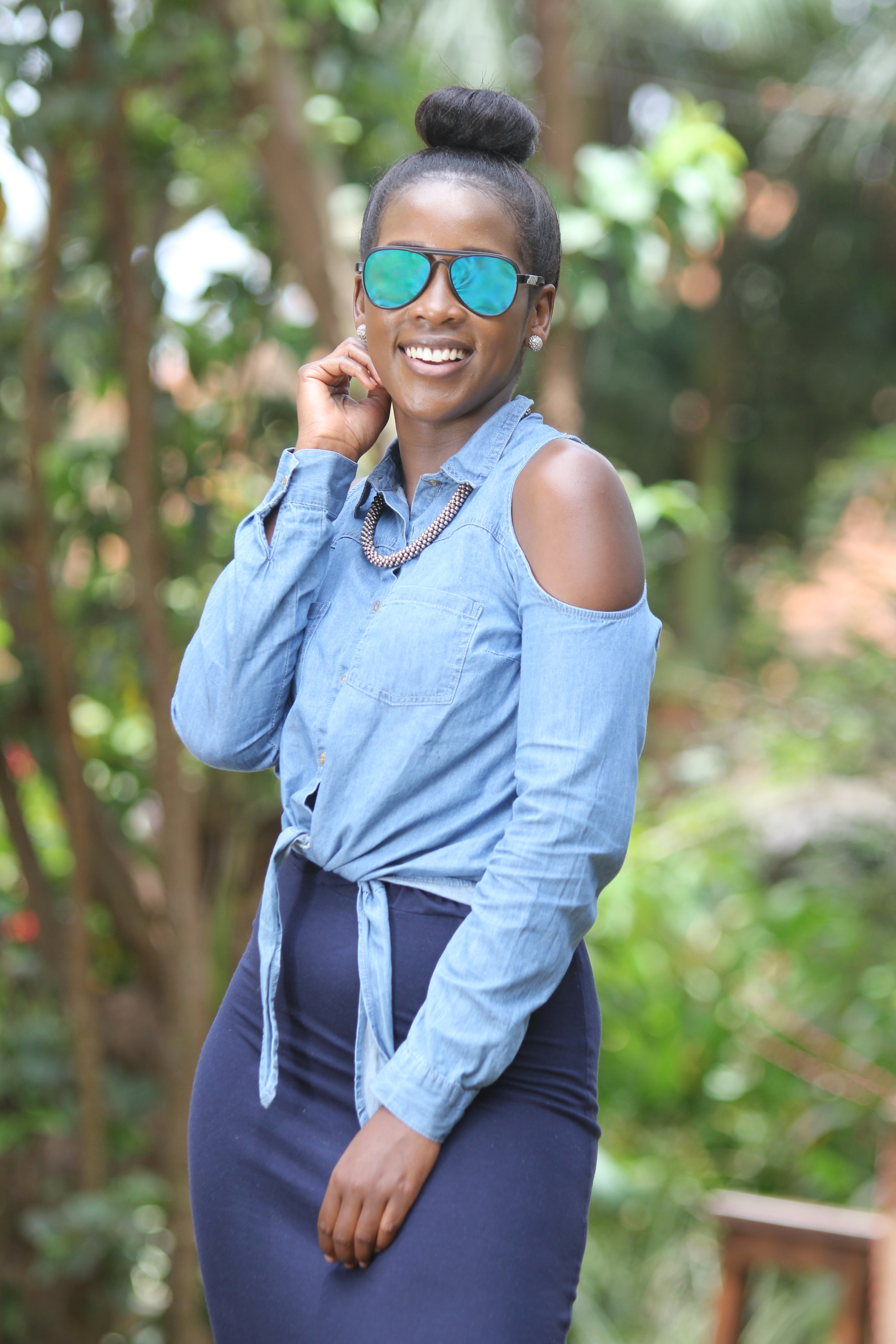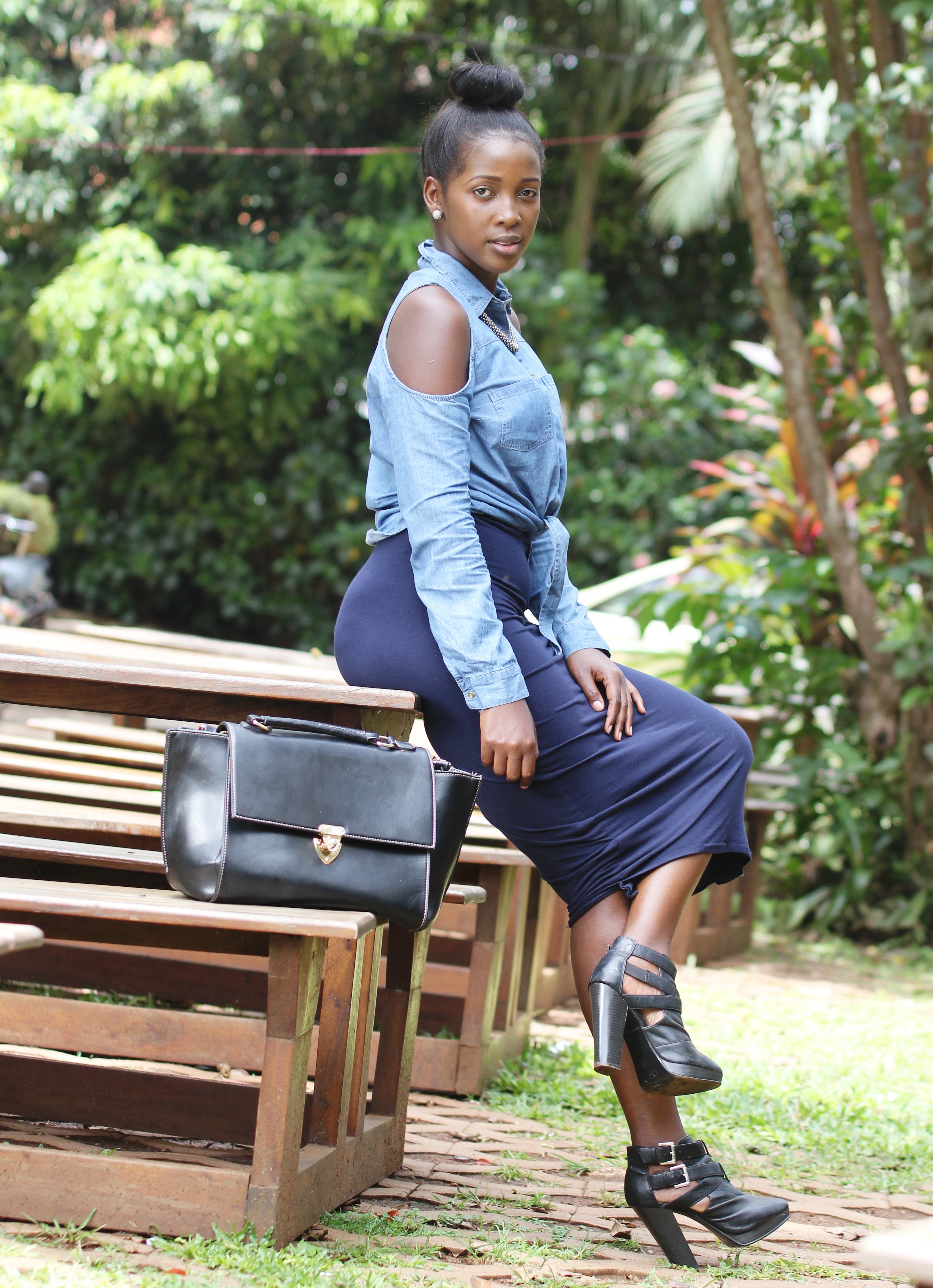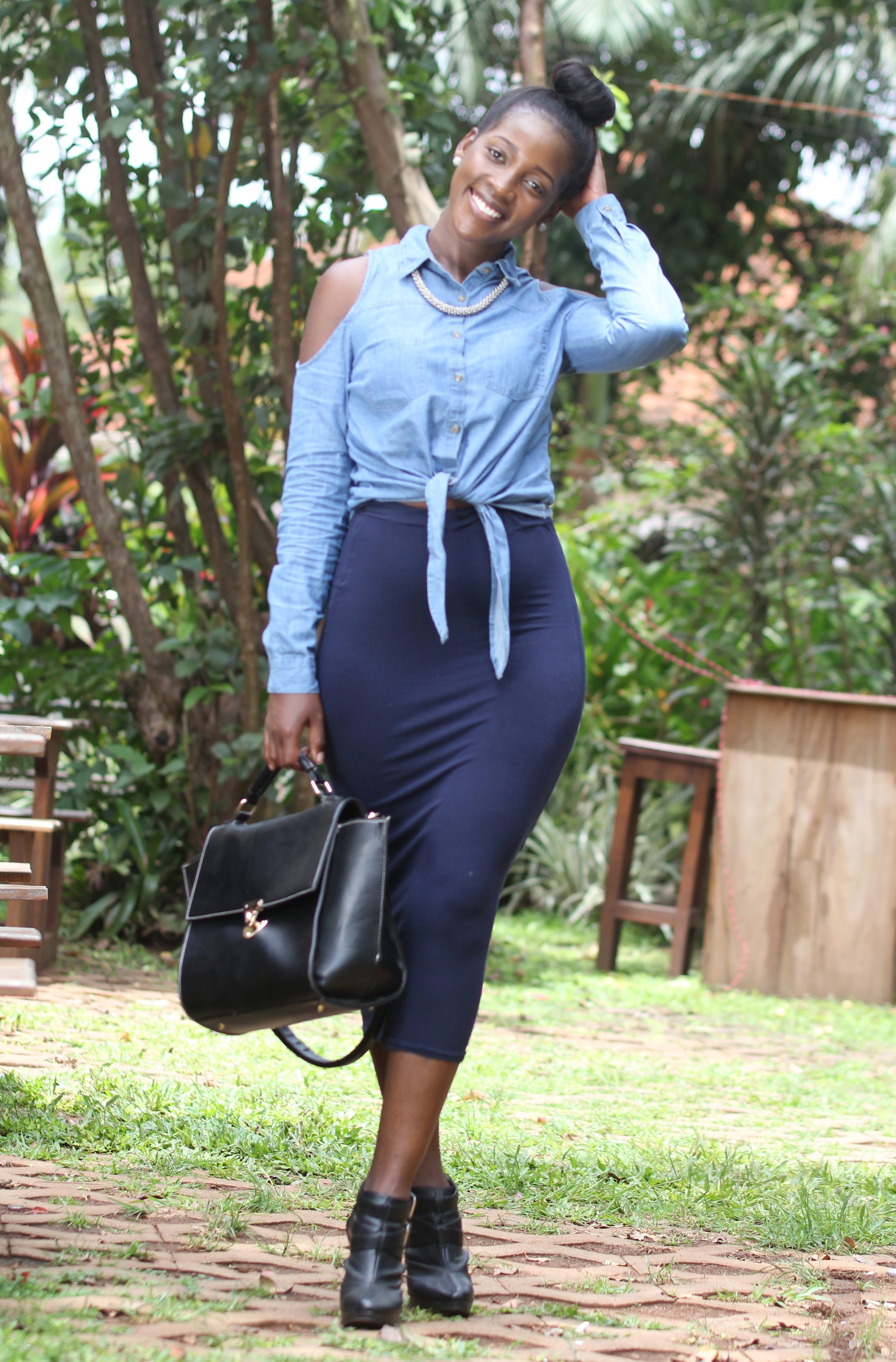 Be sure to add me on Instagram @itsmayabee and snap chat itsmayabee11 to see what i am up to.
Denim shirt – H&M
Skirt – Can't remember
Ankle boots – ASOS
Neck piece – Accessorize
Photography By Fred Bugembe
Stay Fab
XOXO
MayaBee