If you were asked to choose one makeup item and live with "only" that for a day, what would that be? Personally my hand will be up high for some good 'ol lipstick – something about lipsticks that makes me tick. Ranging from the reds,to nudes, mention it – lipsticks somewhat enhance one's look. What would be your choice? However when it comes to choosing lipsticks there are certain lipstick colors that are timeless. They are the type of universal lipstick shades that i just feel like you cant live without and these are  must haves! So today i wanted to share with you lovelies the lipstick shades you MUST have stocked in your makeup collection.
CLASSIC RED.
I must admit i have been quite conservative with lipsticks and i always opted for the red lip and despite what might seem as bias, i must acknowledge that one will never go wrong with a Classic Red, it is definitely a must have in your makeup bag. The color Classic Red is a match to any and every outfit you are wearing. It is also known as the Marilyn Monroe Lippy because she basically trademarked it with her beautiful white dress.
Tips and Tricks to pulling off   classic red Lips:
It is very important to Be Precise when applying red lipstick. Whether your applying it with a brush or just straight out the tube.
If you're planning on using a lip liner make sure to get the exact same red or a dark red. If you don't get the same red it will look two-toned with exception of a dark red because you'll get an ombre look which by the way makes your lips pop!
Apply a little concealer around the border of your mouth to prevent bleeding.
Last but not least, avoid getting lipstick on your teeth. After applying your lipstick try putting your finger in your mouth and pulling it out.
Current Favorite : Ruby Woo by MAC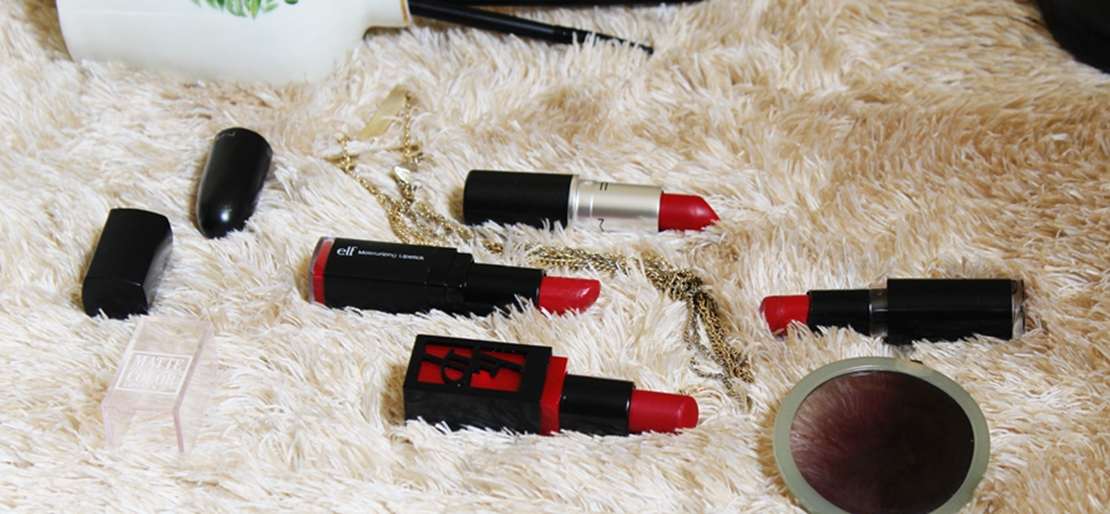 BERRY or PLUM!
Sometimes when we hear "purple lipstick" we may get intimidated and feel as so we can't pull off the look. If we get out of our comfort zone and become more open to different lipstick shades we find that we look freaking Awesome!
Tips and Tricks to pulling off Berry or Plum Lips:
Apply primer to prevent dark colors from sinking into your lip lines.
Make sure you exfoliate and use lip liner prior to applying lipstick.
Add highlighter around your lips to make them stand out.
Current Favorite: Mystic Mauve by L'oreal and Cherry Bomb by Wet and Wild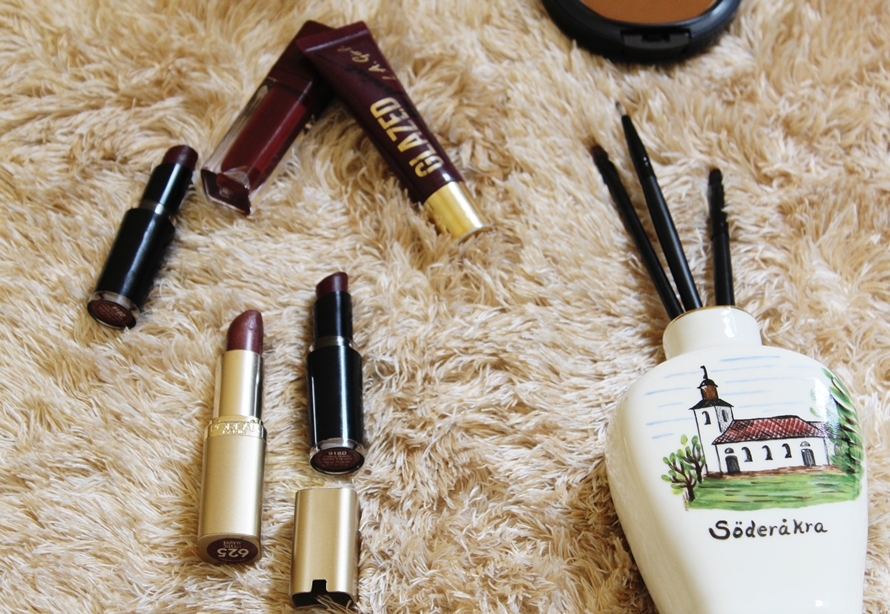 PINK!
Pink is one color i have always been quite skeptical about (still have a few doubts LOL), however i am trying to embrace it after a long hunt of the "almost" perfect pink shade – i believe i am yet to stumble on a pink shade and it will be love at first swatch.  Pink lips are fun and trendy to try out all year round.
Pulling off the "Pretty in Pink" look may seem easy but let me tell you its not!
You need to pick out a Pink shade that'll go with your skin tone.
Current Favorite: Siren Sirene by Cover Girl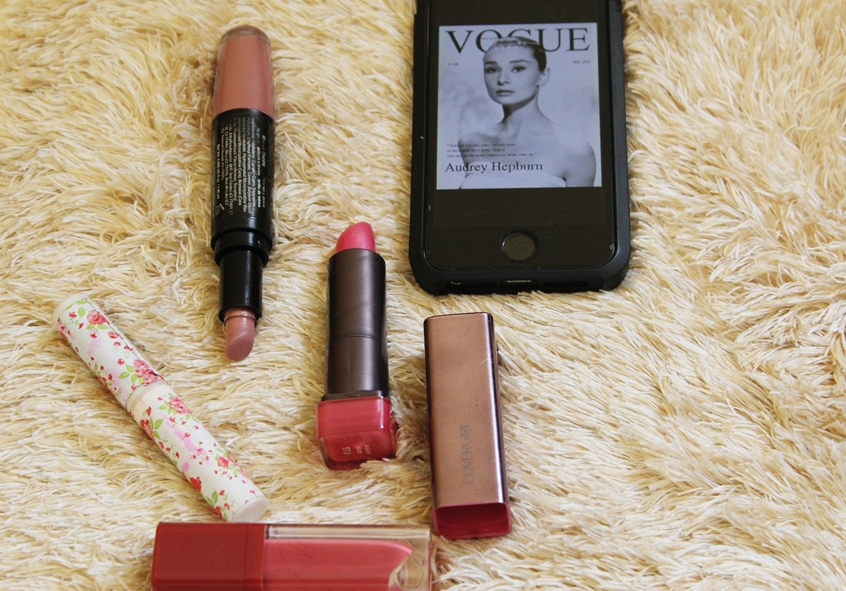 NUDE!
Not everyday is a bold lip day, sometimes subtle is absolutely necessary. The Nude is very Flattering if you ask me, you know that looks that pulls all the attention without screaming so loud? That's what Nude lips do. However,  when wearing Nude Lipstick, you should pair it with a bold brow and maybe a smoky eye look to bring life to the face.
Current Favorite: Red raisin by Revlon and Sand Storm by Wet and Wild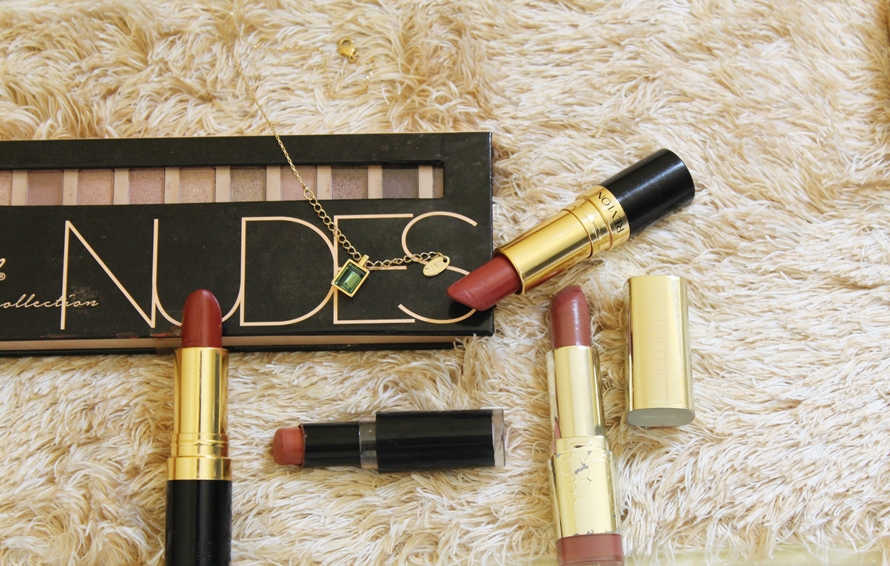 I hope this will give you some guidance while building you lip collection. What's you go to lip color?
All photography by Me.
 Be sure to add me on Instagram @itsmayabee and Snap Chat itsmayabee11 to see what i am up to.
Stay Fab
XOXO
MayaBee